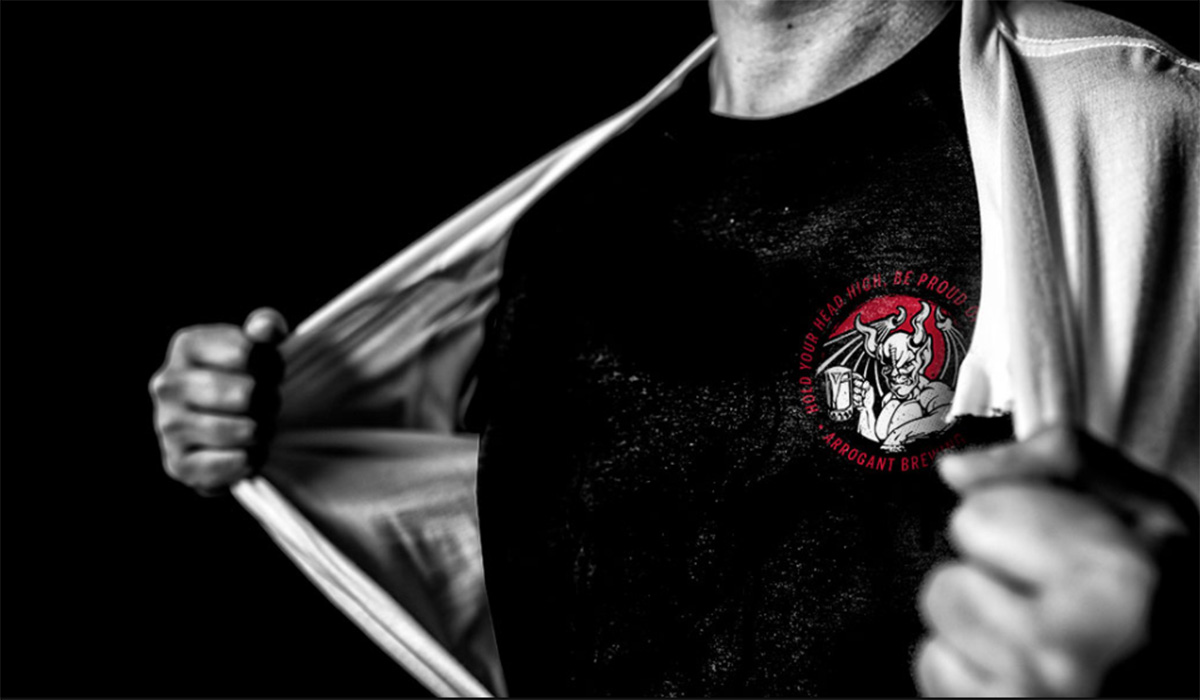 Unapologetic 'Amnesty' Program Accepts T-Shirts from Former Craft Breweries
Here's a problem you've probably had: Another former craft brewery just sold out to Big Beer and you're left with a brewery t-shirt you don't want to wear anymore. Well, the folks at Arrogant Bastard Brewing are rolling out an amnesty program to help take that shirt off your hands — and put it to good use.
Hopefully, you didn't choose sale day to wear said t-shirt. I had a friend who, while on her honeymoon in Ireland in May, was sporting a tee of one particular fan favorite brewery that sold. She says she kept getting the stink eye all day (even in Ireland) and couldn't figure out why until she read the news.
(VISIT: Find a U.S. Brewery)
Back to Arrogant Bastard's unapologetic plan. The California brewery — which grew from Stone Brewing Company — announced its "Unworthy Beer T-Shirt Amnesty Month." It's an evolution of what was once their "Fizzy Yellow Beer T-Shirt Amnesty Program," where, as the name implies, you can trade in the shirt featuring the logo of "corporate fizzy yellow" beer makers that you bought before your beer taste evolved.
"What did you get for your fandom? Jack."
This year, Arrogant's amnesty program is accepting t-shirts from former craft brewers who are no longer independent.
The website reads, "Face it, there are brands out there you used to love. They meant something to you, and you thought they stood for something. And then the rug was pulled out from under you, all for a stinkin' big fat check. What did you get for your fandom? Jack."
They aren't named Arrogant Bastard Brewing because they pull punches, friends …
(READ: Stone Brewing Takes Down Instagram Troll)
So what will Arrogant do with all those t-shirts? Well, one idea is they'll box 'em up and send them to the following places:

If you're ready to be a part of Arrogant Bastard's unapologetic plan, gather up those t-shirts you don't want anymore, and fill out the Amnesty Application Form on the brewery's website. Besides helping you clear out a little room in the survey overstuffed drawer of brewery tees you own (I'm guilty as charged), Arrogant will send you something in return. Consider it an early gift from Santa.
CraftBeer.com is fully dedicated to small and independent U.S. breweries. We are published by the Brewers Association, the not-for-profit trade group dedicated to promoting and protecting America's small and independent craft brewers. Stories and opinions shared on CraftBeer.com do not imply endorsement by or positions taken by the Brewers Association or its members.