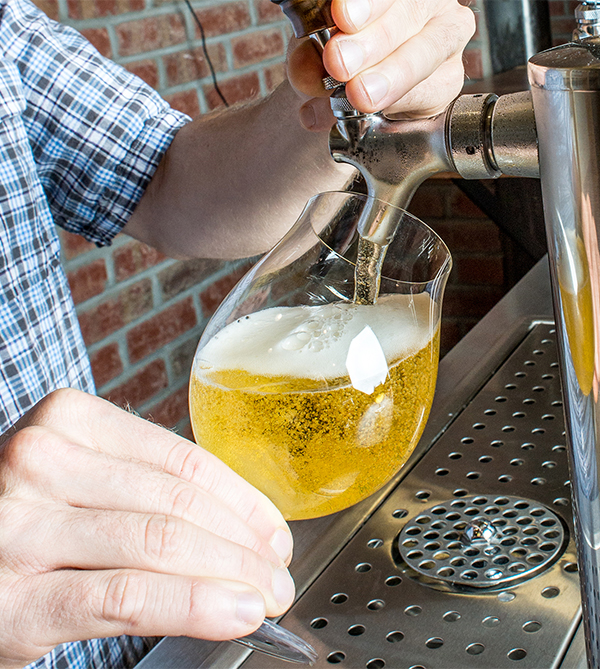 Brewers Association Funds Groundbreaking Draught Beer Quality Study
Have you ever sat down at a bar, ordered your favorite craft beer and watched in horror as the bartender walks up to a dripping tap with a dirty glass and proceeds to dip the faucet directly into a foamy mess that you can only assume is beer? If you said yes to each part of that scenario you may want to find a new bar. If you said no, it's probably because the Brewers Association has been hard at work ensure draft beer quality remains top of mind in the craft beer industry.
(MORE: Does the Right Glassware Really Matter for Beer?)
America's small and independent brewers spend an obsessive amount of time and resources to dial in their great tasting beers, and it only takes seconds for a dirty draught line or sloppy service to invalidate all their work. That's why the Brewers Association recently announced they will be funding their largest grant yet to conduct a draught beer line cleaning study, a first of its kind.
The study will focus on the development of biofilm in draught beer lines with hopes to validate or disprove current recommendations found in the Draught Beer Quality Manual, a current industry standard. More specifically, research into the frequency of cleaning lines (the manual currently recommends a draught line should be cleaned every two weeks), flow rate of beer and cleaning chemical type and concentration. The study will even dive into specific styles and what components contribute most to biofilm development which will make everything from your go-to IPA to your favorite stouts taste even better.
(MORE: Great Lakes Brewing Co. Defends Seasonal Creep)
The recipients of the grant, NSF International Applied Research Center (ARC), in cooperation with the Montana University Center for Biofilm Engineering (CBE) say they are "excited to work with the Brewers Association to examine the science behind the presence of biofilms in draught beer lines," and plan on creating "a reproducible standard method for draught beer line testing that allows purveyors of draught beer to optimize their cleaning procedures and ensure the highest quality product is being delivered to customers."
CraftBeer.com is fully dedicated to small and independent U.S. breweries. We are published by the Brewers Association, the not-for-profit trade group dedicated to promoting and protecting America's small and independent craft brewers. Stories and opinions shared on CraftBeer.com do not imply endorsement by or positions taken by the Brewers Association or its members.