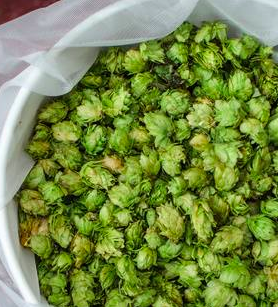 Emerging Hop Varieties: Public, Designer and Local
Hops are in high demand due to some craft beer drinkers' love—or obsession—with hoppy beers. Hop Heads, as they are so appropriately nicknamed, are always seeking out beers that are extremely hoppy or beers that have unique flavors yielded by the hops. Because of this high demand, hop growers are starting to get creative in their breeding, which is lending to new, emerging hop varieties that will create many different opportunities for brewers.
According to The New Brewer (Vol. 31 No. 6 Article "Ground Breaking: Cultivating New Hop Varieties" by Stan Hieronymus) the new varieties of hops that are coming into the market are either public or proprietary. Local communities are even growing new varieties of hops, or designer hops if you will, to aid in the growth of their local breweries.
New Public Varieties
Normally when a new variety emerges on the market, the private breeding programs don't make it available for all farmers to grow, which limits the amount of that specific hop.  But the public breeding programs in Oregon and Washington are making these new varieties available to all farmers, so we will see more beers with these hop varieties in the near future. These four new hop varieties are:
Cashmere | Melon and tropical fruit notes
Tahoma | Citrus, cedar and pine notes
Yakima Gold | Lemon zest and spicy notes
Triple Pearl | Citrus, melon and pepper notes
New Proprietary Varieties
Proprietary varieties are some of the more intriguing hops, which is why they are much harder to come by. These varieties are owned by specific growers and are not publicly available. But even though there isn't much supply, there are plenty of choices to choose from. Some of the new proprietary varieties include:
Lemon Drop® | Lemon like aroma and flavor with other citrus and fruity characters
Azacca® |  Spicy, orchard fruit aroma. Great for saisons.
Multi-Head/Medusa® | Flavors of this hop aren't released.
Local Hops for Local Breweries
"Growers in several states-notably New York, Michigan, Wisconsin, California, and Colorado- have invested in the infrastructure to grow and process hops on a serious scale," explains Hieronymus. These newer growers are bringing local beer to a new and exciting level. These states have already found ways of distinguishing their varieties from others. Here are a few examples:
California | Revived two different varieties of California Cluster. As recently as 1971, Cluster accounted for more than 80 percent of the hops grown in America.
New York | Marketing their hops as heirloom. Most of the hops used are genuine heirlooms that have been growing in the wild for up to a century.
New Mexico | Neomexicanus hops are six different varieties cultivated and used by the Monks at Monastery of Christ. They sell these hops to homebrewers and commercial breweries in New Mexico and their neighboring states. This hop is also used in Sierra Nevada's Hop Harvest Wild Hop IPA and in Crazy Mountain Brewing Co.'s Neomexicanus Native Pale Ale.
The high demand for hops doesn't seem to be a fading trend, so I am sure that we'll see many different and unique varieties come to fruition. I am excited to see what brewers are going to do with some of these new varieties. Look for beers with these specific hops coming soon!
Source: Hieronymus, S. (2014, December 1). Ground Breaking: Cultivating New Hop Varieties. The New Brewer, p. 93
---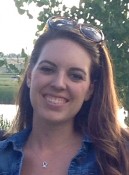 Atalie Rhodes is the current Craft Beer Program intern at the Brewers Association. Her love of craft beer led her to becoming a trainer at Yard House Restaurants, but she is constantly seeking more beer knowledge. If she is not at a brewery asking a plethora of questions about their beer, she is probably out fishing, playing volleyball or reading one of her favorite books.
CraftBeer.com is fully dedicated to small and independent U.S. breweries. We are published by the Brewers Association, the not-for-profit trade group dedicated to promoting and protecting America's small and independent craft brewers. Stories and opinions shared on CraftBeer.com do not imply endorsement by or positions taken by the Brewers Association or its members.