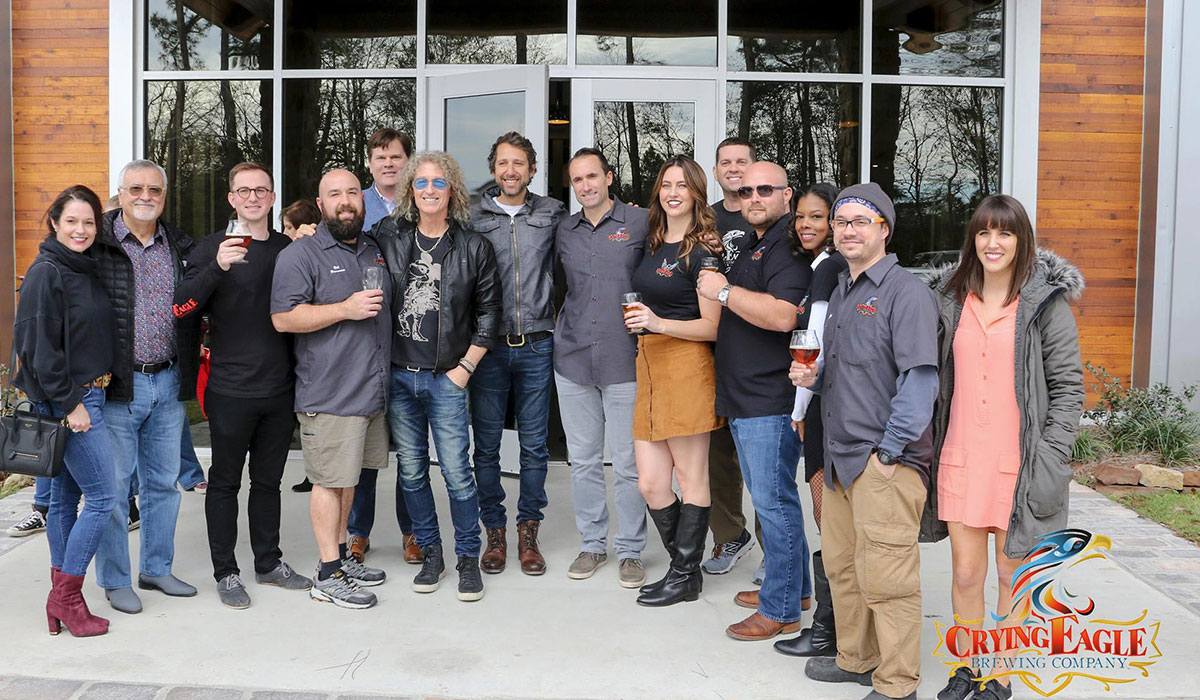 Rock Band Foreigner Stops by Louisiana Brewery
Remember Foreigner, the late 70s/early 80s British-American rock band responsible for "Juke Box Hero," "Hot Blooded," "Cold as Ice," and countless more hits that were fighting their way up the charts during the disco craze sweeping America at the time? Turns out, a few of the current band members are big craft beer nerds — and now there's an IPA named in their honor.
(MORE: 9 Weird Brewery Names and the Stories Behind Them)
The band's current tour with Cheap Trick brought them through southwest Louisiana last week. Their manager reached out to Crying Eagle Brewing Co. in Lake Charles, told the brewery about the band's love of craft beer, and Crying Eagle's president Eric Avery jumped at the chance to work with them.
Foreigner keyboardist Michael Bluestein and guitarist Bruce Watson are the two big beer fans. Their interest goes beyond just drinking the beer — they've thrown themselves into learning about it.
"Bruce and I recently finished the CBS (Certified Beer Server) course," Bluestein says. "And upon completion, I decided it was only fitting that I change my name from Bluestein to Brewstein!"
(LEARN ABOUT BEER: Beer 101)
The two stopped in to tour Crying Eagle Friday, getting a chance to see a brewery in action as well as chat with other beer lovers.
"In the burgeoning craft beer scene, it's always a treat to get a first-hand look into the magical brewing process and, of course, taste the fruits of their labor," Bluestein says.
During the Lake Charles pit stop, Avery unveiled "Hop Blooded," the brewery's new IPA that was created to reflect "the band's impetuous personality." Hop Blooded, a dry-hopped IPA, is joining the brewery's taproom rotation. (And yes, they want you to "Check in and see.")
The band said it was excited to continue its "hops- and malt-filled adventure as the band travels throughout the country." Looking ahead at tour dates, they land in Tulsa, Oklahoma, Feb. 9. Am I the only one who wonders if they've called ahead to the music-and-beer-making Hanson Brothers Brewing?
CraftBeer.com is fully dedicated to small and independent U.S. breweries. We are published by the Brewers Association, the not-for-profit trade group dedicated to promoting and protecting America's small and independent craft brewers. Stories and opinions shared on CraftBeer.com do not imply endorsement by or positions taken by the Brewers Association or its members.