Brewery's Clever Video Conjures Up Memories of 80s Rock and Roll
If you head to Four String Brewing Company's website, it says they brew "rock n' roll craft beer." The brewery's "About" page reads like a grungy concert t-shirt your mom made into dust rags so she'd never have to see you wear it again: "It's rock or perish."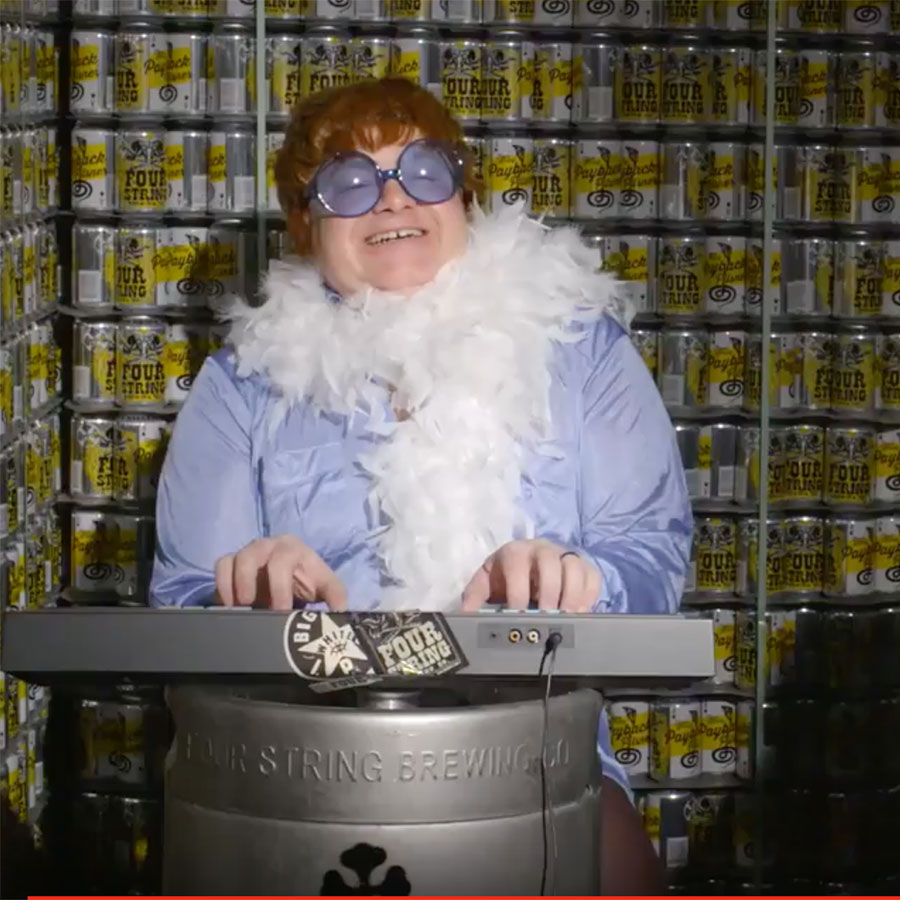 A lot of us are rock stars in our own mind, but in a new video, the Ohio brewery will convince you these guys walk the walk.
(MORE: My Lucky Break: How I Got a Job in Craft Beer)
Founder and brewmaster Dan Cochran narrates the Four String rock video.
Cochran himself is a bass player who has toured with bands for decades. (A bass guitar has four strings, so that's easy math on how the brewery got its name.)
"What makes a beer rock n' roll you might ask?" Cochran says in the video. "Well it's more than sitting on your a** at home listening to Twisted Sister."
Cochran approaches the brewery with the same intensity as music.
(READ: The Band Anthrax Gets a Beer in Their Honor)
"Beer is a lifestyle. It's ancient," Cochran says on the brewery's website. "Like music, it's a passion that comes from thousands of years of ingrained thirst."
In the video, Cochran aims to show you what makes their beer true "rock n' roll" beer.
You'll see a nod to Pulp Fiction (which was released the same year as the brewery opened). Our favorite part is the cameo from a Four String brewer who is also an Elton John impersonator (please tell me we're booking him for GABF 2017).
It ends with a brewer about 20-feet in the air dousing Cochran, who is sitting backward on a chair below, with a bucket of beer. It's a shot that'll conjure up memories of mid-80s-esque ZZ Top or Motley Crue music videos on those early days of MTV.
You can see the entire video at the top of the page.
CraftBeer.com is fully dedicated to small and independent U.S. breweries. We are published by the Brewers Association, the not-for-profit trade group dedicated to promoting and protecting America's small and independent craft brewers. Stories and opinions shared on CraftBeer.com do not imply endorsement by or positions taken by the Brewers Association or its members.