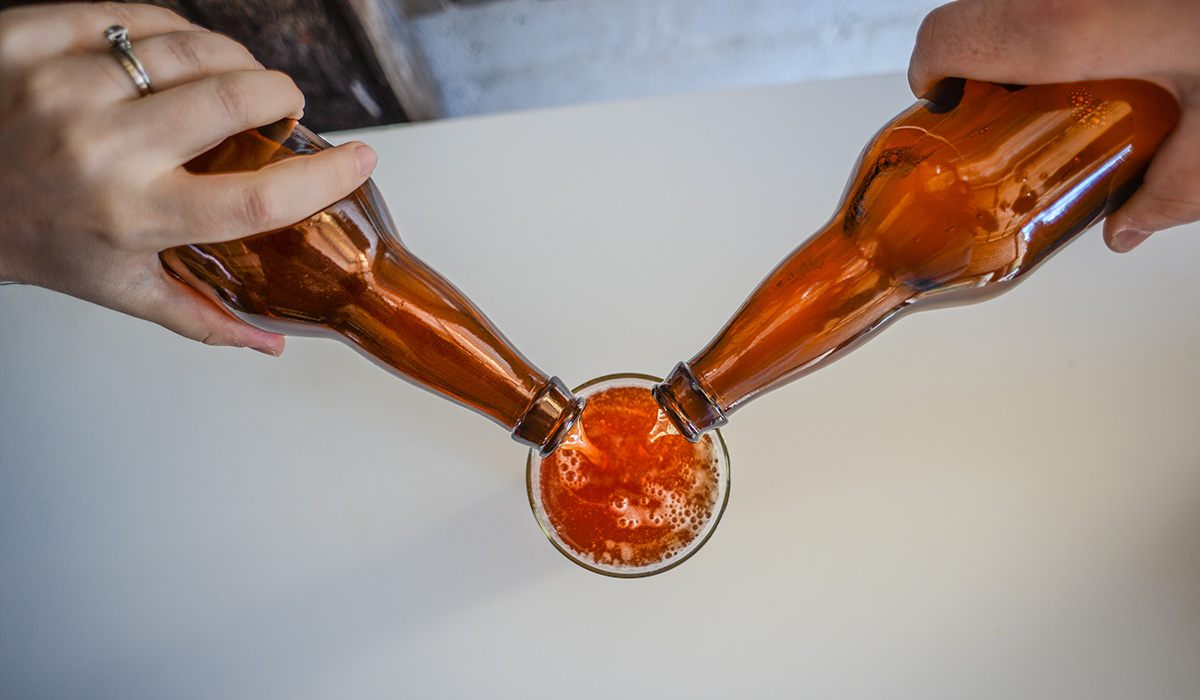 Want to Host a Bottle Share? Resourceful Redditors Have This Advice
A string on the beer subreddit jumped out at me: "What items do you think are essential to a beer share?"
Sharing beer with friends is one of the essentially beautiful parts of being a beer lover. If you're new to beer and want to have friends over for a bottle share, the beer Redditors have a good list you'll find useful (well, with the exception of one questionable idea — but this is Reddit we're talking about).
(READ: Stone Brewing Takes Down an Instagram Troll)
Here are some of the best suggestions we saw:
Snacks – Nuts, cheese and charcuterie are among the most popular mentions. Unsalted saltines and pretzels get nods as well.
Bottle opener, Corkscrew – How many times have you been somewhere eagerly awaiting a beer, only to discover you have no way of opening the bottle?
Figure out transportation beforehand – Either take Uber or Lyft or plan to stay over. Do not give yourself the option to make a bad decision you'll regret.
Clear extra fridge space or get a big cooler – Even though some beers are best served at warmer temperatures, you won't want to leave the beers out at room temperature the whole time.
Water, my friends.
Glasses. Lots of Glasses – As probably the slowest drinker in my monthly bottle share group, I can't tell you how much I appreciate having an extra tasting glass on hand for when the swifter tasters are ready for the next round, and I'm still enjoying the beer in my glass. You shouldn't feel like you have to shoot the rest of the beautiful beer in your glass because someone is itching to pour the next one.
5 More Keys to a Great Bottle Share
Beyond the subreddit advice, here are a few more ideas that will make your bottle share more fun.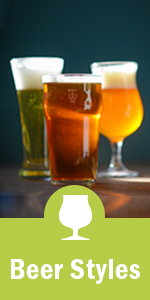 Appoint an Informed Beer Pourer
You don't want to start the bottle share with a double IPA or smokey Rauchbier, or else you risk tasting or smelling those big flavors through the rest of night. Nominating your pal who has good knowledge of beer styles and service as the evening's official pourer will go a long way in helping your beer share have the best experience. (Ours is Rob. Get yourself a Rob.)
Different Palates
If everyone at your bottle share likes the same styles of beer and has the same favorite breweries, things can get a little boring. Variety is the spice of life, and it's true for bottle shares. If your bottle share group doesn't argue, I offer you an open invitation to mine. Different palates can discover nuances in beer you may have missed — and vice versa.
(READ: The Science Behind Beer Foam)
Keep it Local
Hardcore beer hoarders traders won't like this idea, but I love this advice from Chuck Shin, owner of Chuck's Hop Shop in Seattle. In a CraftBeer.com article about hosting bottle shares, Chuck says, "I don't like the idea of doing a share about beers you can't get [where you are]. I don't smile upon the act of getting beer from third parties – from individuals – in other parts of the country. I trust the distributor to get the beer here in proper condition better than a guy I don't know. I have too much respect for the beer."
Here's the deal: Brewers release beer when it's ready to drink. When you get beer in the mail, it's been shaken, stirred, gone through a zillion temperature changes, or (God forbid) broken. The beer you were so excited to get from some dude on a message board probably won't taste how the brewer intended, and you're setting yourself up for disappointment.
Pick a Theme
You'll want to give your guests some guidance on what type of beer to bring. Themes can celebrate just about anything, like styles, holidays, seasons, music or movies. A warning: be wary of themes featuring only beers with big ABVs. (A much younger version of myself learned the hard way after a "Go Big or Go Home" theme night; it's a pithy name but a terrible idea.)
(READ: The Great Debate Over Aging Beer Vertically or Horizontally)
Handy Notebook
Which beers did you have that you liked? Did you notice something about a specific beer that you want to remember? Keeping notes can help you recognize your own taste patterns as you explore the world of beer. I know a lot of you opt to keep track of your beers on apps, and sure, it's handy, but I vividly remember a beer share about two or three years ago where I looked up from the table and realized every. single. person. around me was on their phone. It made me sad. I want to experience my beer and my company. The world still makes notebooks; grab one and use that instead. It'll be so vintage and hipster of you.
CraftBeer.com is fully dedicated to small and independent U.S. breweries. We are published by the Brewers Association, the not-for-profit trade group dedicated to promoting and protecting America's small and independent craft brewers. Stories and opinions shared on CraftBeer.com do not imply endorsement by or positions taken by the Brewers Association or its members.