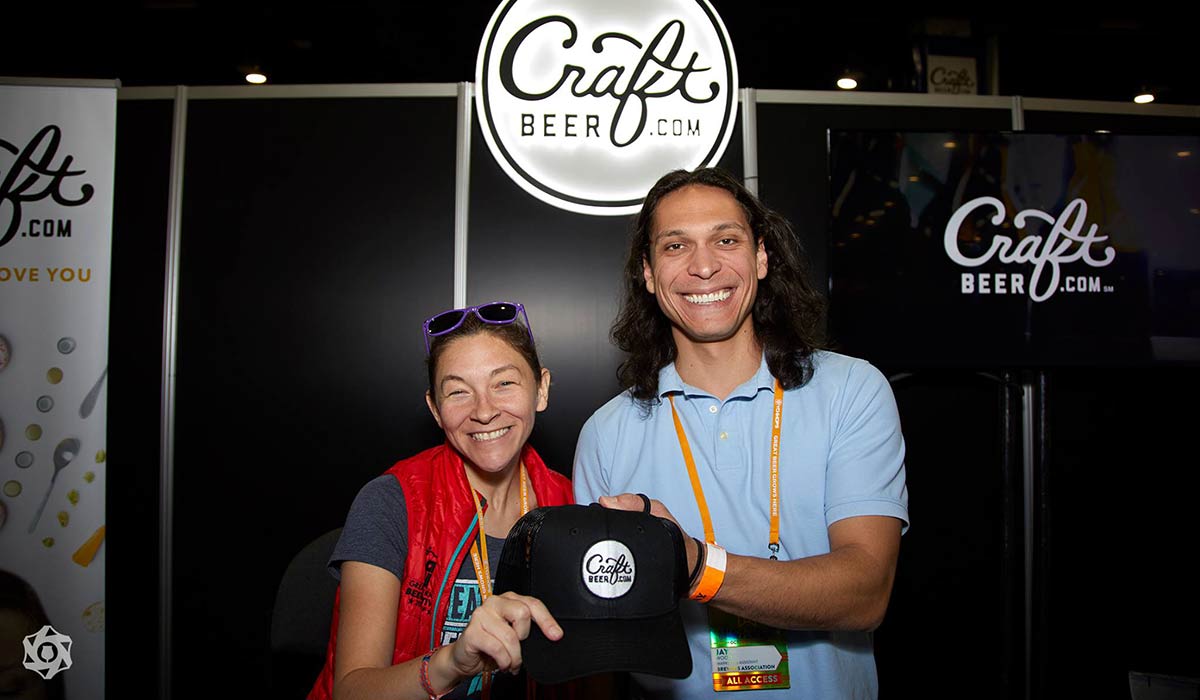 That's Not My Craft Beer Community
When a CraftBeer.com contributor first sent me the link to an insensitive, tone-deaf article lead on the front page of "Great Lakes Brewing News" Tuesday morning, my first thought was that the regional beer newspaper had been hacked. I thought to myself, "There's no way an established beer publication like Brewing News would intentionally let words like 'feminazi' and 'bed every woman I see' go to print." I was wrong.
If you haven't seen Bill Metzger's original article in the February/March 2019 edition of "Great Lakes Brewing News," The Thirsty Wench beer blog recaps it here. I'm not retyping it again because, frankly, I can't stomach typing the offending sentences myself as a beer editor, as a woman, as a woman in beer, as someone who lives in the Great Lakes region, and as a staunch defender of the idea that our collective craft beer community is for everyone.
Metzger, who is also the publisher of Great Lakes Brewing News, did publish a statement on the paper's Facebook page Tuesday. In short, Metzger says he'd just finished reading Volume 9 of Will and Ariel Durant's "The History of Civilization," and the article lead was his attempt to parody "disgusting attitudes" he sees within society today. He goes on to say: "It most certainly does not reflect my views; those who actually know me beyond a few articles written and/or published know that much. As the narrative was in the first person, I overlooked how this article could have been taken literally and that the offensive views of the character could be considered my own. I sincerely apologize. –Bill" You can see the full statement here.
(VISIT: Find a U.S. Brewery)
I don't know Bill. And for the record, I'm not here to criticize Bill's writing style. There are plenty of voices taking care of that in the beer blogosphere and in social media. The paper is also losing advertisers left and right.
I even paused before I wrote this article, for fear that Angry Beer Twitter and Angry Beer Facebook trolls would go back into my old articles to pick apart headlines, extract poorly-worded sentences or social teases, to dig up some unknown word skeleton I created, only for the trolls to breathe zombie life into it to blast me on social media. But at the end of the day, I didn't want to lose the opportunity to declare what Metzger published — whether unintentional or not — is not the craft beer world I see.
I am writing today because I think it's incredibly important to talk about beer inclusion. Beer is for everyone. It's no longer a boy's club. Yes, I still see a head-scratcher of a beer name or label from time to time, but those instances are becoming few and far between.
Here at CraftBeer.com, and at a lot of beer publications, the writer pool is ever-evolving to bring more voices from different genders, backgrounds, regions, and races, to paint the picture of what's happening — and who is making it happen — in today's diversifying U.S. craft beer community. There are female-led beer festivals and 2018 brought Fresh Fest, the nation's first black beer festival. The North American Guild of Beer Writers, led by new president and long-time voice for diversity in the industry, Bryan Roth, started the Diversity in Beer Writing Grant (supported and published here on CraftBeer.com) to spotlight diversity in beer. The Brewers Association, the trade association for small and independent craft brewers, and publishers of CraftBeer.com, announced their own diversity grant program to fund local and regional events that promote a "more diverse and inclusive craft beer community." This week, New Belgium Brewing announced a collaboration beer with my pal, CraftBeer.com contributor, and all-around awesome guy "Ale Sharpton" — known as Dennis by friends and family.
(VISIT: Plan Your Next Beercation)
I'm not saying there isn't more work to do, because there's always more work to do, but I'm saying I'm proud to be part of an industry that is working to get it right.
Whether you're new to beer or have been loving craft beer since the '70s, my message is this: Great Lakes Brewing News' failed attempt at satire does not represent the craft brewing community I see today. It certainly doesn't reflect what U.S. brewers are doing to strengthen their neighborhoods, the environment, the job market, and more. My hope is that all beer publications, from the local beer blogger to well-known beer websites, use this moment as motivation to do better, to be better, and to seek out the stories of the people behind the beer who are making a difference. That's why we're here: to tell the stories of beer. Not to make headlines ourselves. That's the craft beer community I'm proud to be part of.
CraftBeer.com is fully dedicated to small and independent U.S. breweries. We are published by the Brewers Association, the not-for-profit trade group dedicated to promoting and protecting America's small and independent craft brewers. Stories and opinions shared on CraftBeer.com do not imply endorsement by or positions taken by the Brewers Association or its members.