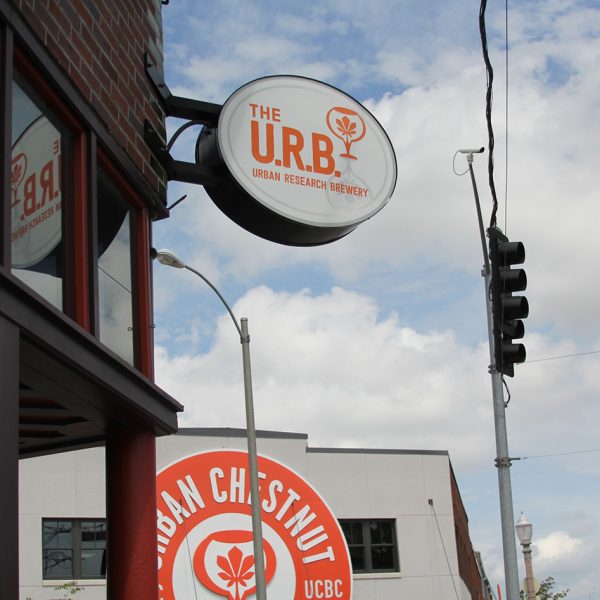 Missouri Craft Brewery Opens Research Facility, Invites Customers Inside
The concept of "voting with your dollar" or "dollar voting" is popular in economics. The idea is simple: much like we vote for our preferred candidate in a political election, we also "elect" certain products in the market by choosing to spend our dollars on them. Hence the demise of Herbert Hoover and VHS tapes.
For St. Louis's Urban Chestnut Brewing Company (UCBC), the phrase has taken on a more literal meaning. Beginning December 14, customers can pay $1 to sample three or four small test batch beers and evaluate them at UCBC's new Urban Research Brewery (U.R.B.). The feedback the brewery receives will directly influence UCBC's larger scale production.
(DISCOVER: Craft Beer Travel)
"With the U.R.B. we'll have access to essentially a limitless panel of tasters, who will all be uniquely sensitive to different aspects of beers," said David Wolfe, UCBC co-founder.
Thanks to some proprietary technology, tasters can provide feedback via a smart device, such as a cell phone or tablet. This is not only easy for the consumer; it also makes data aggregation and interpretation much easier on the brewery's end. "By capturing beer drinkers' input through the simple connection of their cell phone, tablet, or other smart device to our survey platform, we will be able to tabulate and utilize data to help inform us in our decisions of what beers we might produce on a larger scale," according to UCBC's website.
The research brewery features a two barrel system that allows for experimental batches of beer. You can expect "anything and everything at the U.R.B.," said UCBC in a news release. "UCBC brewers will have access and expectations to experiment with new hop varieties, malt types, fermentation techniques, fruit and spice additions, and combinations of all of the aforementioned."
Although the new research brewery will initially only be open Wednesday through Saturday from 5-8 p.m., the long-term plan is to expand these research efforts. The brewery hopes to develop a U.R.B. Test Network, which they envision as "a consistent group of tasters who we will reward for joining our network and for regularly participating in our surveys."
(MORE: Great American Beer Bars 2016)
The URB, located across the street from UCBC's Grove Brewery & Bierhall, will also feature select UCBC beers for those who are thirsty for more. And don't worry about missing dinner; the U.R.B. boasts a pizzeria side, which is open 12-8 p.m. daily, and offers old world, New York-style pizza.
Great beer and great pizza? Voting with your dollar never tasted so good.
CraftBeer.com is fully dedicated to small and independent U.S. breweries. We are published by the Brewers Association, the not-for-profit trade group dedicated to promoting and protecting America's small and independent craft brewers. Stories and opinions shared on CraftBeer.com do not imply endorsement by or positions taken by the Brewers Association or its members.