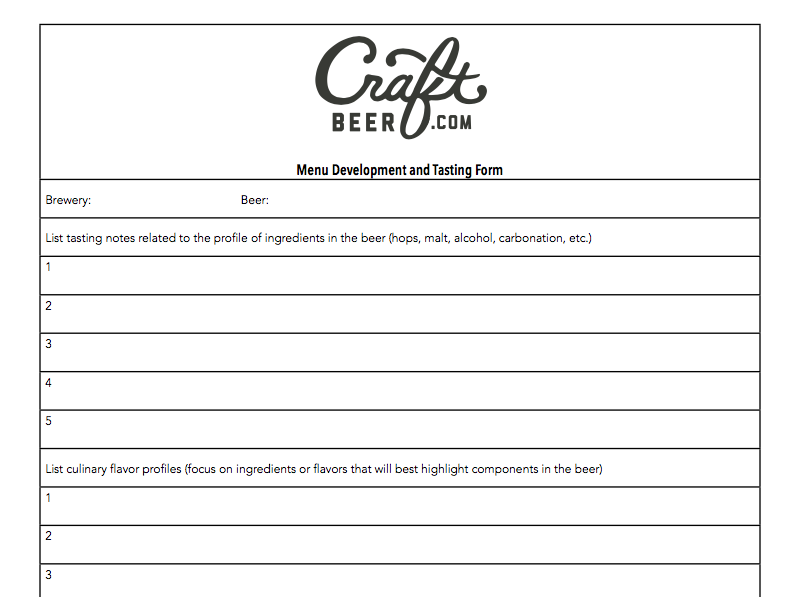 Menu Development and Tasting Form
This menu development form is broken down into three parts to help you plan a beer paired menu. Looking at the flavors from the chosen beers and those from the food ingredients separately will help you find resonance (or contrast) in flavors to play off of.
It's recommended to have at least three people participate in the tasting as perception is personal and flavors impact each palate differently.
Download Menu Development and Tasting Form