Barrel-aged beers are almost a subculture when it comes to the craft beer world. Commonly bold and intense, these beers command attention with their complexity, robust taste, and often high alcohol content.
When envisioning a beer that's been aged in a barrel or inspired by another non-beer beverage, initial thoughts usually turn to bourbon or whiskey. But there are plenty of beers on the market that have been carefully aged in rum barrels, brewed with the addition of wine grape must, boosted from spending time in a tequila barrel, or even inspired by the ancient Japanese beverage sake.
Wine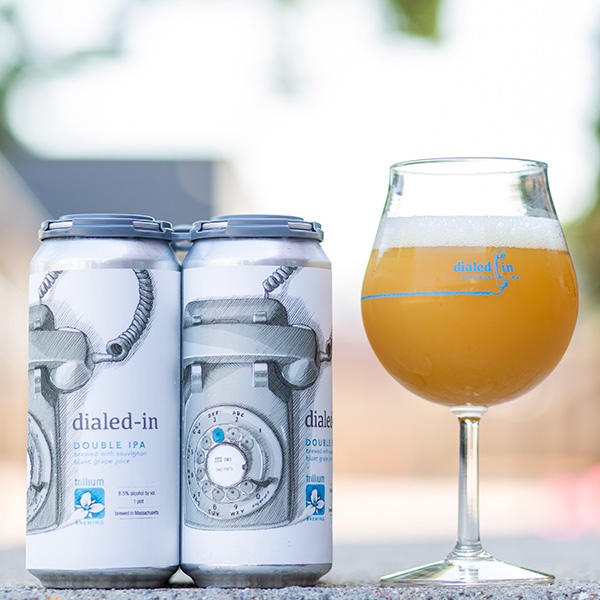 Dialed-In IPA (with wine-grape must) | Trillium Victor | Allagash Brewing Temptation | Russian River Mixed Media | Dogfish Head Craft Brewery Golden Canary | Block 15 Brewing Co. The Road Less Traveled | Two Roads Brewing
For Vinnie Cilurzo, owner and brewer at Russian River Brewing Company, wine barrels have always been his first choice when it comes to aging beer because of a drive to use local resources. That means partnering with nearby business owners in the bustling Sonoma County, Calif. wine scene.
Cilurzo believes that in general, wine barrels have a more subtle contribution to beer than spirit barrels such as bourbon or whiskey. "It is more finesse driven, which I like," he says. "When using wine barrels, there typically is not too much of a rise in ABV like you'd see with spirit barrels."
Along with imparting some subtle wine flavor, the wood acts as a home for the secondary yeast and bacteria the brewery uses for these special beers. "Aging beer in wine barrels is a process that typically takes longer than spirits barrels. This is also because it takes some time for the Brettanomyces yeast and bacteria to do their work," Cilurzo explains.
For his first barrel-aged beer, Temptation, Cilurzo opted for Chardonnay barrels for an understated influence on the blonde ale. The brewery's Consecration, a sour dark ale with black currants, is aged in bolder Cabernet Sauvignon barrels.
At Trillium Brewing in Canton, Mass., wine grape must is added at the end of fermentation for all versions of Dialed-In Double IPA. "This step allows for the retainment of complex vinous aromas and flavors that accentuate and complement the different hop varieties in each iteration while also providing for a lighter, drier DIPA experience," explained Matt Garstka, communications manager.
The concept for Dialed-In began in 2016 to celebrate Trillium's third anniversary. "Having previously experimented with the integration of wildflower honey in another one of our hoppy offerings, we recognized the huge potential for innovation and flavor impact in the wide variety of wine grapes available," says Garstka. One of their all-time favorite aromatic hop varieties is Nelson Sauvin, grown in New Zealand and named after the unique Sauvignon Blanc-like white grape character imparted during brewing. "Naturally, we saw this undeniable connection and landed on our first iteration of Dialed-In to feature Sauvignon Blanc grape juice in a heavily dry-hopped Nelson Sauvin DIPA."
Sauvignon Blanc grapes enhance the depth of tropical, fruity aromas and flavors the brewery aims for in this version of Dialed-In. Additionally, simple sugars in the wine must are fully fermented out, providing for a crisper finish. Pinot Gris, Chardonnay, Gewürztraminer, Moscato, and Riesling have also provided unique flavor profiles in some of the brewery's favorite recipes to date.
Rum
Imperial Dark 'n Stormy Ale | Great Divide Brewing Co. Rum Barrel Aged Porter | pFriem Dragon's Milk Rum Barrel-Aged Stout | New Holland Black Tuesday | The Bruery Hunahpu's Imperial Stout | Cigar City Imperial Awakening | Angry Chair Death by Coconut | Oskar Blues
At pFriem Family Brewers in Hood River, Ore., casks for their rum-aged beers are sourced from Barbados, Puerto Rico, and St. Croix. "Rums from these locations tend to be more neutral and provide a consistent and classic rum flavor profile," believes Kyle Krause, pFriem R&D brewer and lead blender. The oldest barrel they've ever encountered was from 1955.
Rum barrels present a unique challenge in that they are generally old and in rough condition by the time they are received at the brewery, Krause says. "Rum distillers most often use ex-bourbon casks that, once filled, spend the entirety of their lives in open-air rickhouses in a tropical climate," Krause says. Rum distillers aren't bound by labeling laws to use new oak, so casks are reused over and over, he explains.
Additionally, these casks are often stored upright, drying out one of the heads, potentially for decades. Krause says it takes a good amount of effort to coax these barrels back into shape before they are safe to hold clean beer. "Even then, the percentage of casks lost to leakage is significantly higher than other brands," he says.
New Holland brewer Mark Erickson echoes Krause in lamenting that the rum barrels themselves are a little challenging to work with since they are often warped and prone to leakage. "Sometimes the rum producers try to get extra life out of a barrel, so they add wood chips to it," he says. There are special pumps with screens on the inlet for those barrels.
Erickson believes there are certain beer styles that pair nicely with rum barrels.
"I do think the Belgian and saison-type styles are better in rum than bourbon because they tend to have a little banana flavor from the yeast, and more tropical flavors work better with rum," says Erickson, who leads the barrel program at New Holland.
Sake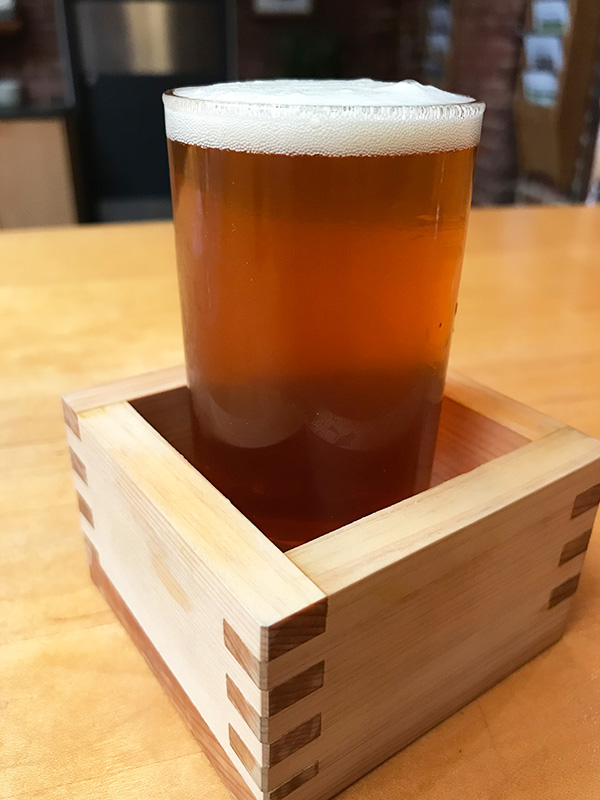 For the Sake of Ale | Angel City Brewery Banryu Ichi | Cambridge Brewing Company Stillwater Extra Dry Sake Style Saison | Stillwater Artisanal Sunset Kura | Five Boroughs Brewing Co.
Banryu Ichi from Cambridge Brewing Company is a hybrid of beer and sake, brewed in collaboration with the brewery's friend Todd Bellomy, founder and Toji (brewmaster) of Farthest Star Sake in Medfield, Mass..
"Our idea was to create a true hybridization of sake and beer, both in technique and ingredients," says Will Meyers, brewmaster at Cambridge Brewing Company.
They began by brewing a 500-liter batch of sake—washing, soaking, steaming, and cooling the rice in batches over several days, adding koji, water, and sake yeast. "We fermented for about two weeks, then transferred 300-plus liters to a CCV [cylindroconical vessel] and added that day's wort, which was about 6 barrels of high OG [original gravity] wort." The beer wort was comprised of malted barley and rice that were mashed at very high temperatures so that regular brewer's yeast would be unable to ferment it properly.
From there, more koji was added to the fermentation tank to break down the complex starches from a high conversion temperature. Fermentation took several weeks, followed by a month of maturation, then clarification. Banryu Ichi is served with low carbonation in a five-ounce glass set inside a small wooden box called a Masu.
Tequila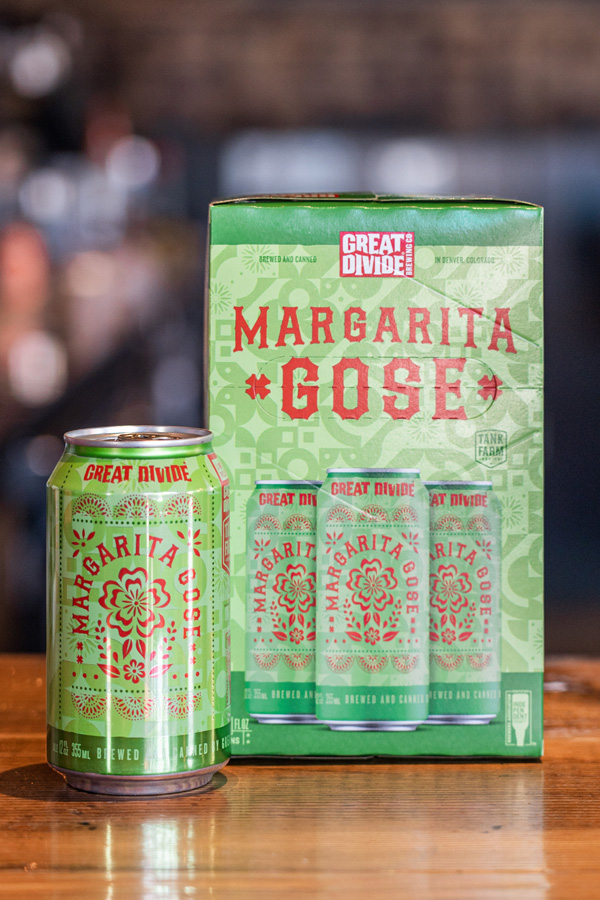 Uber La Luna Margarita Gose | Cheluna Brewing Magarita Gose | Great Divide Brewing Benny Tequila Barrel-Aged Mexican Lager | Broken Bat Brewing Metzli | Dos Luces Brewery
Great Divide's Margarita Gose is partially aged in tequila barrels and gets an extra kick from Makrut lime leaf, lime puree, and Himalayan pink salt.
Director of operations Jeff Martin explains that the process for aging in tequila barrels is the same as whiskey, but the timeline is different. "The biggest difference we see is the extraction of flavor," Martin says. While Great Divide ages its Barrel Aged Yeti Imperial Stout for a minimum of one year in whiskey barrels, it can reduce tequila aging to one month on oak.
"Since we are aging a more delicate beer in tequila barrels, we also reduce aging and oxygen ingress—thus preserving the flavor of the final product," Martin added.
CraftBeer.com is fully dedicated to small and independent U.S. breweries. We are published by the Brewers Association, the not-for-profit trade group dedicated to promoting and protecting America's small and independent craft brewers. Stories and opinions shared on CraftBeer.com do not imply endorsement by or positions taken by the Brewers Association or its members.