Breweries across the country—from California to North Carolina—are using game nights to draw in diverse crowds, welcome new guests, and expand their communities. No matter what the game, many breweries have found that hosting game nights with offerings such as lotería, mahjong, or bingo extends a welcome to members of ethnic communities who may not have had a reason to visit the brewery before.
Lotería Love
Four Corners Brewing Company in Dallas, Texas, has long been known for its colorful branding, inclusivity for the Latinx community, and beers such as El Chingón IPA, El Grito Mexican lager, and Local Buzz Honey Golden Ale. New customer Jorge Torres calls the brewery "colorful and very welcoming."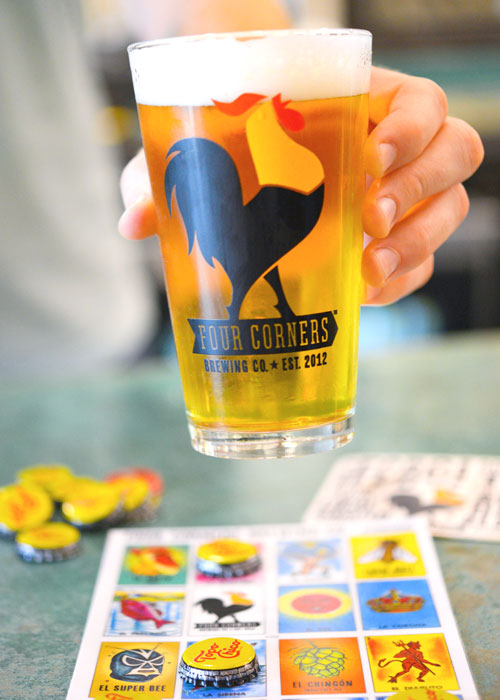 Zach Christensen, the brewery's general manager, says Four Corners has thematically tied itself to lotería since the brand was founded, with can art and tap handles done in the style of a lotería card since the start.
"The first few times we did [lotería nights] were one-off evenings, but after the response we got from our guests, we quickly realized that we had to start doing it more regularly," Christensen says. "First it was bi-weekly but then it pretty quickly turned into a weekly fixture in our taproom."
The weekly lotería has been described by Torres and guests such as new-to-Dallas drinker Diego Lopez as a way to meet new people without lots of pressure.
Each lotería night has its own unique atmosphere, but the basics stay the same: The emcee goes over the rules at the beginning of each night so everyone knows how to play. A member of the staff provides players with cards and bottle caps (the traditional beans used to mark cards were getting too messy for the taproom) and answers any questions about how the game works.
Win or lose, each game night helps draw more attention to the brewery as a place that welcomes novice and experienced beer lovers. After new customers come in for a game, they also begin to come back other days of the week. A connection is made with not only the brewery's neighbors but customers from all over the city.
"I think it helps folks that traditionally have been ignored by craft beer to find a space in the beer world where they feel welcome, and more importantly, not pandered to," Christensen says. "And on the flip side, we also end up turning more expected craft beer drinkers into lotería aficionados as well."
Four Corners sees lotería as an easy, fun way to build community.
"Lotería is the tip of the proverbial iceberg when it comes to providing a space for all sorts of communities to gather and do what they love," Christensen says.
Other breweries agree. Los Angeles-based Norwalk Brew House has even brewed a lotería-themed beer in partnership with the Don Clemente Lotería company called La Mano, a Mexican-style lager.
Betting on Bingo
In North Carolina, the game of bingo isn't just for playing at Nana's anymore; it has become a way to connect communities. At Joymongers Brewing Company & Barrel Hall, bingo nights are a staple at the brewery in Greensboro and at the Barrel Hall in Winston-Salem.
"It's somewhat competitive but mostly just an excuse to get out and laugh and have a drink with friends," says Joymongers co-owner Jim Jones. "Bingo is a pretty simple game, but we announce the rules at the beginning of each night. Regulars will razz newbies who call out bingo in error, but it's all in good fun."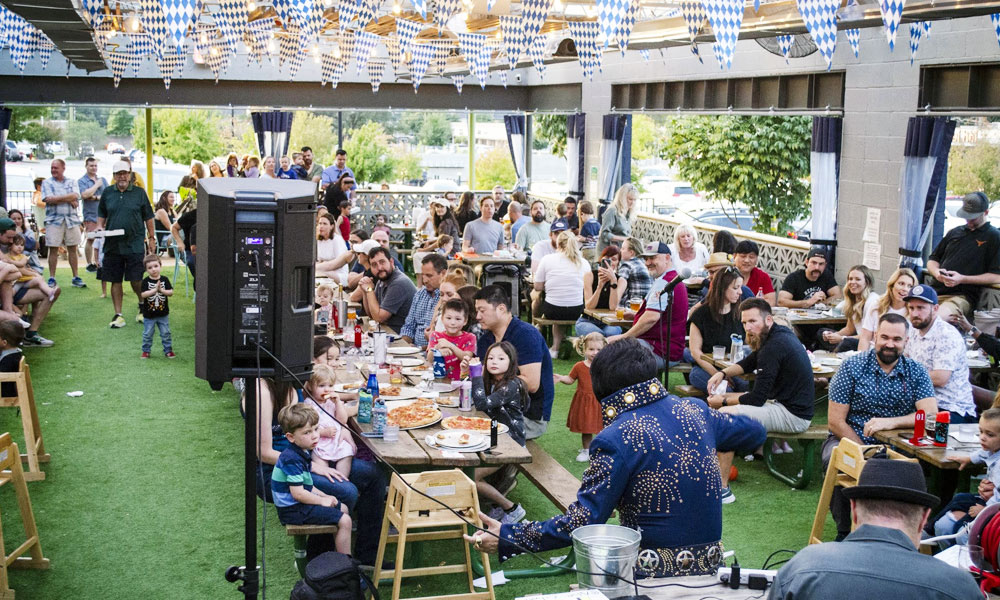 Bingo nights at Joymongers bring a mix of familiar and new faces, typically drawing between 25 and 75 players, about 70 percent of whom are regular customers.
"The idea behind hosting bingo or trivia is not only to build more traffic that night but to invite in people who might not normally visit our brewery. We do think it draws a much more diverse crowd into our taprooms and we also use game nights to promote our live music coming up," Jones says.
He adds that many of the bingo night attendees become regulars. A simple game is already helping to build more Joymongers fans.
Moms and Mahjong
On Mondays in the Dallas neighborhood of Lake Highlands, groups of people gather at Vector Brewing to play mahjong, a tile-based game popular in many Chinese-American communities. Co-owner Veronica Bradley says mahjong is introducing people to the brewery and to each other.
"Mahjong Monday just sort of happened, which sounds weird, I know," she said. A local organization had reached out to see if a large group of women could play at the brewery, as their previous location hadn't been a good fit. The brewery is usually closed Mondays, but the group—mostly moms who wanted to unwind once a month—needed a new space. Bradley, a mom of two young children, understood the need for some fun. Almost accidentally, Mahjong Mondays became a regular occurrence, proving that one game night can make a difference in creating repeat visitors.
"Our mahjong nights definitely introduce clientele to the pub that we wouldn't have reached otherwise," Bradley said. "As we do more of these nights, we are starting to reach folks from other neighborhoods and even surrounding cities. … Being so small and hyperlocal, we don't have the budget or ability to advertise ourselves anywhere outside of our own zip code, really. Our mahjong groups are doing a lot of the work for us, and introducing people of various backgrounds to our pub."
For new customer Catherine Smith, game night is "a fun way to meet new people and refresh my mahjong skills." Even players who have never touched a mahjong tile before can find a welcoming space.
"There's another local woman who teaches mahjong," Bradley explained. "So, on a casual night, she'll be in the corner with about 12 to 16 people giving a lesson. She has charts and everything."
Mahjong Mondays can typically find at least 40 people playing and ordering from a list of small-batch ales and lagers. Unlike the demographic in many brewery taprooms, the attendees are generally at least 90 percent women, though Bradley is noticing that the ratio is slowly changing to include more men.
"The thing I hear the most is, 'Thank you so much for having us!' It's crazy to me that other spaces aren't so accommodating," Bradley says. "Please, come take over my space on a night we're normally closed—and buy drinks from me! Who would say no to that?"
Whether mahjong, lotería, or bingo, game nights can offer underrepresented groups of customers an opportunity to be seen and heard without being in high pressure situations. They're bringing together neighborhoods and breweries who might not otherwise mingle—one pint and "bingo!" call at a time.
CraftBeer.com is fully dedicated to small and independent U.S. breweries. We are published by the Brewers Association, the not-for-profit trade group dedicated to promoting and protecting America's small and independent craft brewers. Stories and opinions shared on CraftBeer.com do not imply endorsement by or positions taken by the Brewers Association or its members.