Assistant brewer Chris carefully and methodically fills bottles with a crisp pale ale using a simple machine. He gently passes the bottles to his colleague Michaela, who is ready with a manual capping tool. She is absorbed in the task, carefully sanitizing new caps before lining up the bottles to stamp on a lid. This is Ignition Brewery, a microbrewery nestled in the Sydenham Community Centre in Lewisham, South East London. The only aspect of this scene that's different from any other small brewery is that Chris and Michaela have a reduced intellectual ability and difficulty with everyday tasks along with diverse physical conditions.
In fact, all of the assistant brewers here have learning disabilities and need some support to achieve their potential. They are paid the London Living Wage of £11.05 ($13.81 U.S.) per hour to produce beer that is sold at typical market rates for the area, around £5 ($6.25) a pint.
In England, 62 percent of people with learning disabilities want to work, but can't find a job. According to Mencap, a UK-based nonprofit for people with a learning disability, only 6 percent of people with a known learning disability have paid employment. That compares to more than 80 percent of the population that does not have a declared disability being employed. This level of underemployment is mirrored in the U.S., where the Bureau of Labor Statistics reports that disabled workers generally have an unemployment rate 5 percent higher than the rest of the population.
"Many people with a learning disability can work and want to work. With the right support, they can make fantastic employees, as Ignition Brewery is demonstrating," said Mark Capper, head of development for Mencap's lifestyle and work team.
Although minor adaptations at a variety of workplaces could make jobs more accessible, adults with disabilities are chronically underemployed. Along with two other breweries in England—Ivybridge Brewing Company and Norton Brewing—Ignition offers a rare opportunity to tackle the disability employment gap.
Chris's Story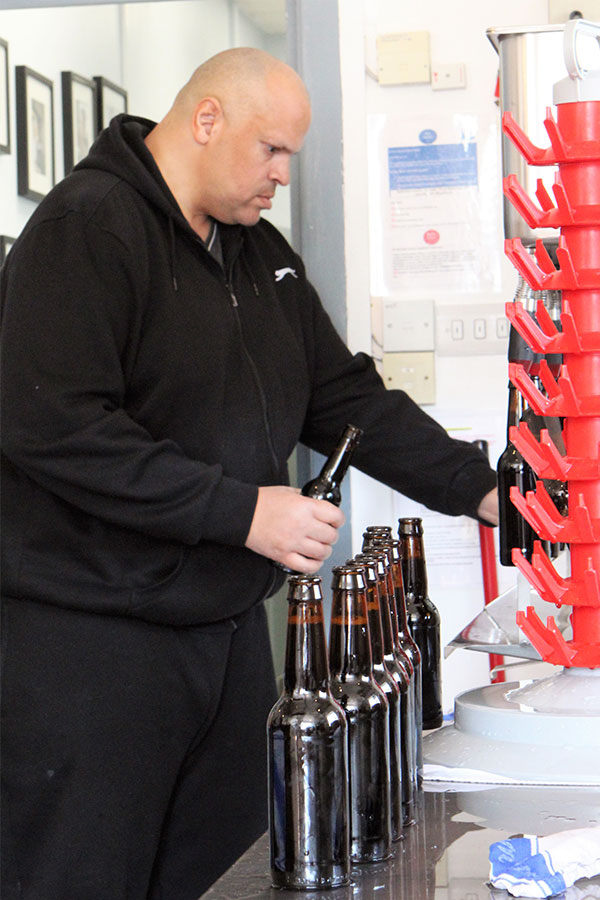 Chris is one of the longest-serving employees at the small brewery, beginning his trainee brewing journey in 2015.
"I do bottling," Chris said. "Putting it in the boxes, brewing, working behind the bar, and serving beers to customers."
Chris and others showcase a range of skills, working as both bartenders pouring drinks and brewers doing everything from mashing in, to bottling and labeling. Alongside the logistics of service and handling payments, there are plenty of opportunities to practice social skills by interacting with customers and answering questions about the products.
Now in his 40s, Chris has never been able to read or write, but dedication and practice allow him to describe every step of the brewing process and the entire range of beers. This is the first job he has ever had.
"I'm talking a lot with the customers there. I say hello, how are you, how's your day? They like the beer, they come back for more!" Chris said.
Chris' mother, Jean, is here too, helping her son settle into the routine of work after a recent absence due to illness. From a respectful distance, she has been manually labeling bottles while making sure Chris doesn't overexert himself. Chris is excited to be back at work, she said, as his work gives him a reason to get up in the morning. A lot of people with learning disabilities can feel overlooked by society. "They've all got different attributes to give," Jean insists.
"[People] think that because he's got learning disabilities that he can't do anything at all," she laments. "A lot of people don't give them [people with learning disabilities] a chance. It does make me angry; all I'm saying is just give them a try. Whereas one can't do, maybe another one can."
Jean's voice wavers a little as she continues. "They've all got different levels, but there's always something there. They're always willing to give and they always give their all."
Focusing on Ability
Michaela, a brewer trainee, talks engagingly about the new things she is learning, like how to calculate ABV. Since starting at Ignition in 2016, she's learned every stage of the brewing process, working with her colleagues to make two 320-liter batches per week. While she's had a positive experience since finding work at the brewery, she believes companies and the public are failing her and her peers.
"When it comes to people with learning disabilities, we try not to focus too much on the disability side, but the ability," she says. "No matter where you are coming from, anyone can be capable of doing something. I try not to put labels on people since it's not a good thing. Anyone can be good, anyone is valuable, and I've proved that I can do things."
Michaela is uncompromising about the way her life experience has led her to see how people with learning disabilities can be dismissed by employers. Inaccessible application forms and multi-stage interview processes, for example, create barriers that shut disabled people out of the workplace.
"The problem is that when a person applies for a job in a mainstream area and declares a disability, people can turn a blind eye to it and just say, well this person's application is not successful," she said. "They can get away with it by saying that person didn't meet the criteria. That's what happens." There is little reported evidence to back up this claim, but one study using randomized field experiments suggests that discrimination is indeed a factor in perpetuating disability-related inequality in the workplace.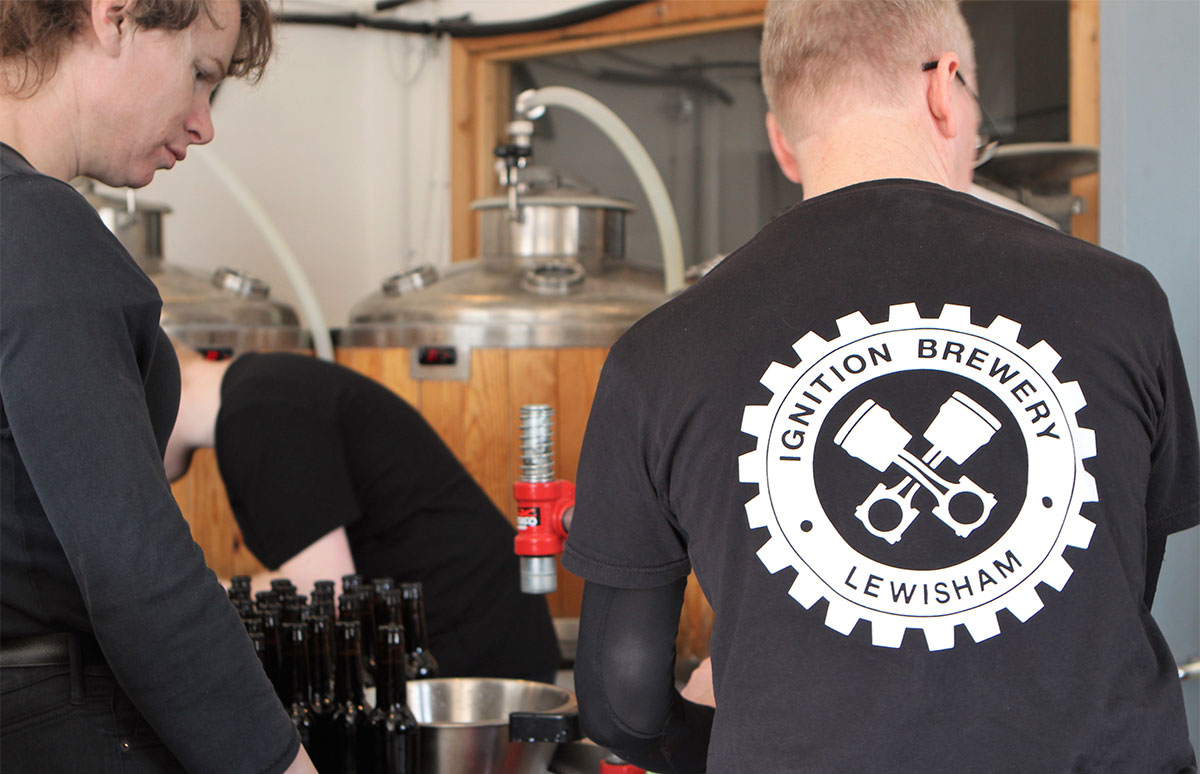 The Origins of Ignition
Michaela, who is in her 40s, found out about Ignition through the local branch of Mencap. After meeting Ignition's founder, Nick O'Shea, Michaela discovered he had spent the past two decades volunteering for Mencap to support people with learning disabilities.
"When he got to know about people with learning disabilities not getting employment because it was always difficult, he thought he would make a difference," she says. "He started Ignition to employ people with learning disabilities and that includes people who are autistic like myself. I'm very happy here."
O'Shea is an economist who juggles his day job with running the brewery. He used startup funding from UnLtd, a charity that supports community resilience, to set up the brewery as a not-for-profit organization. Ignition's mission is to create employment opportunities for neurodivergent people and showcase their talents.
"By working with Michaela, Chris, and the team, I've rediscovered what it's like to truly enjoy your job," O'Shea said. "We have come so far, against the odds, and now it's just lovely to be able to brew great beer with great people, for great people to enjoy."
Breaking Down Barriers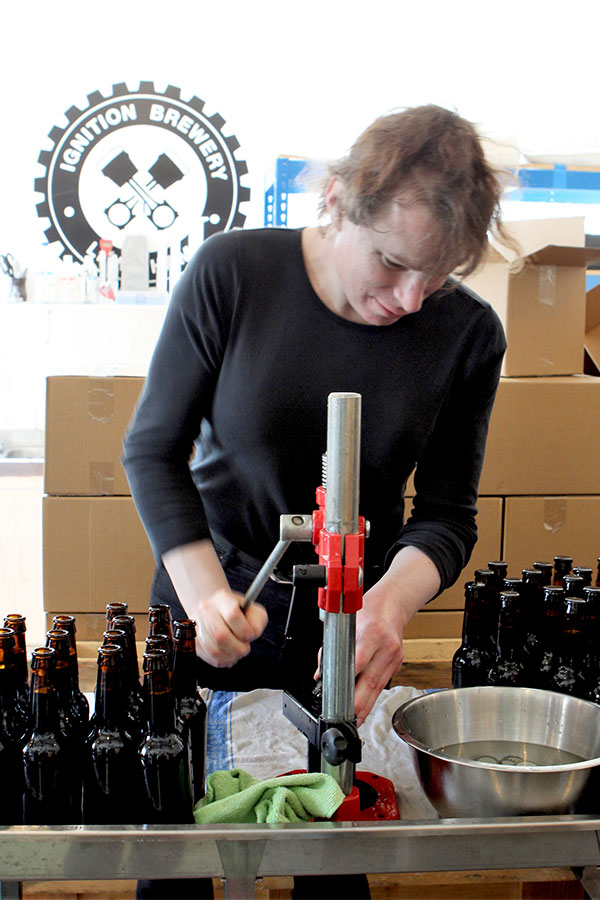 Michaela loves brewing collaborations and hopes to do more in the future to test what she has learned. She once brewed with Michaela Charles at Alphabeta Brewing in Central London. Charles, now working for Beerblefish Brewing Co., said that "working with the Ignition brewing team was an eye-opener and a game-changer. We had to break down the processes and allow for the unique requirements of each individual. It was wonderful to have help appreciating the importance of working in this way."
One reason that much of the population doesn't routinely encounter neurodivergent individuals is their chronic underemployment. Consequently, there is a lack of awareness about the broad spectrum of abilities and needs that people with learning disabilities have, and how they might be assisted into employment.
Barriers preventing neurodivergent people from working are considerable. Many non-disabled people have intangible and subconscious reservations about introducing people with disabilities to the workplace. Charles admits to wrestling with concerns that customers might (incorrectly) assume people with learning disabilities would produce substandard work, for example.
"I think people like Michaela have their differences immediately visible," Charles said. "It's easy to make a snap judgment about them. We all have strengths and weaknesses, but if you look and act like everyone else, you're given the chance to prove yourself."
Inspired by their co-working with Ignition, Beerblefish has since employed a brewing assistant who has learning disabilities. He is supported by a careers coach who helps the team understand the new employee's specific characteristics and working style. "He is the most diligent worker," Charles says. "Patient, precise, and always willing to learn. He's achieved good qualifications and is leading brew days."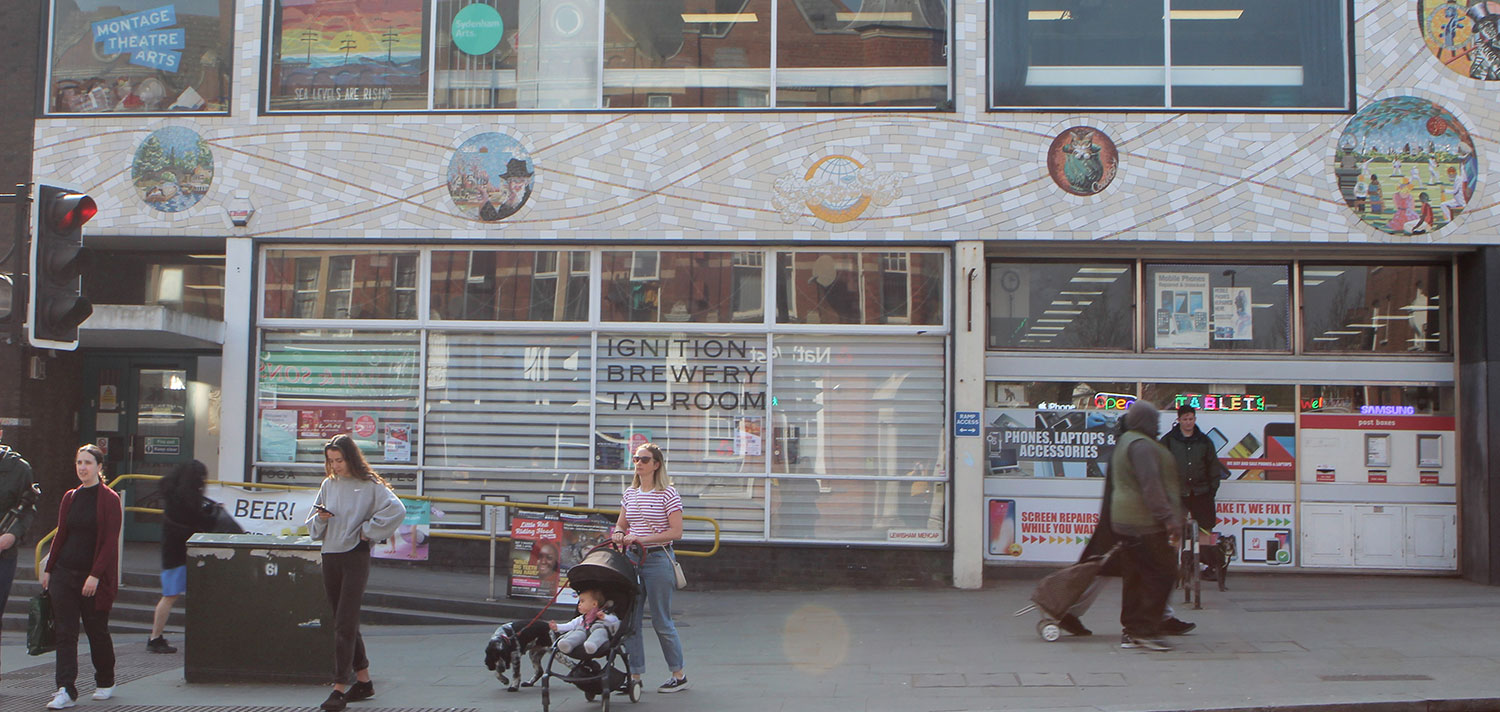 Given the current crisis in hospitality recruitment, people who have learning disabilities are an untapped resource. At Ignition and elsewhere, they have proven themselves to be effective and valuable employees when given the opportunity to show what they can do.
Breweries invest in the sustainability of their product as a matter of course these days. Perhaps it is time they considered investing in the sustainability of their workforce—with whatever support they might need—in the same manner.
CraftBeer.com is fully dedicated to small and independent U.S. breweries. We are published by the Brewers Association, the not-for-profit trade group dedicated to promoting and protecting America's small and independent craft brewers. Stories and opinions shared on CraftBeer.com do not imply endorsement by or positions taken by the Brewers Association or its members.