A lot has happened across the U.S. since the COVID pandemic shifted lifestyles in 2020. While much of the country was shut down during the pandemic, a handful of breweries were opening their doors or planning to open when the only thing certain was uncertainty.
Fast forward to 2023, and with most of the country reopened, the public able to resume tasting room visits, and brewers getting used to their new normal, a few breweries have managed to make a name for themselves, garnering attention and accolades despite only being open for less than three years.
Here are five small breweries that have opened since 2020. If you haven't heard about them yet, it's likely you will soon.
Magnanimous in the Southeast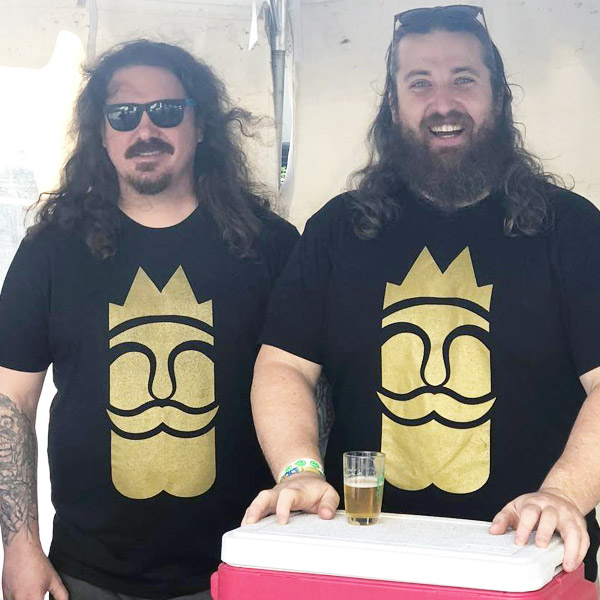 In the Southeastern United States, Magnanimous Brewing has been making waves throughout the beer community in Tampa Bay and beyond, and they haven't even marked three years in business yet. Magnanimous was founded by Charlie Meers and Mike Lukacina. Meers has worked at Athens, Ga.'s Five Points Bottle Shop as well as stints running Cigar City Brewing's Tasting Room and Cycle Brewing. Lukacina has brewed for Tampa's 7venth Sun Brewery, Cigar City Brewing, and Coppertail Brewing.
Magnanimous opened in October 2020 with only four core beers and several rotationals. Fast forward to 2023, and Magnanimous has dropped two to three new releases each week since opening their doors. They've won over their neighbors in record time, too. Neighboring beer guy and Cigar City Brewing founder Joey Redner says that the most impressive thing about Magnanimous Brewing is their well-made hazy IPAs. Redner has said that he "hates hazies," but he's a fan of Magnanimous's Juice Lord." Coppertail Brewing owner Kent Bailey testifies that "Magnanimous hazies and lagers are so on point! With industry vets like Charlie Meers and Mike Lukacina behind the scenes, no wonder it's so good."
SoCal Brewery Rebirth
In southern California, one of the newest breweries on the block is carrying on a family tradition. McIlhenney Brewing Company was founded in 2021 by Shawn, Jamie, Pat, and Val McIlhenney, former owners and brewers of Alpine Brewing Company in Alpine, Calif. The brewery rightfully bears the family name after it brought beer fame to the city of Alpine with its intensely hoppy IPAs. McIlhenney Brewing was founded in the same spot where Alpine Brewing got its start in 2002, with award-winning brewer Shawn McIlhenney helming the brewhouse.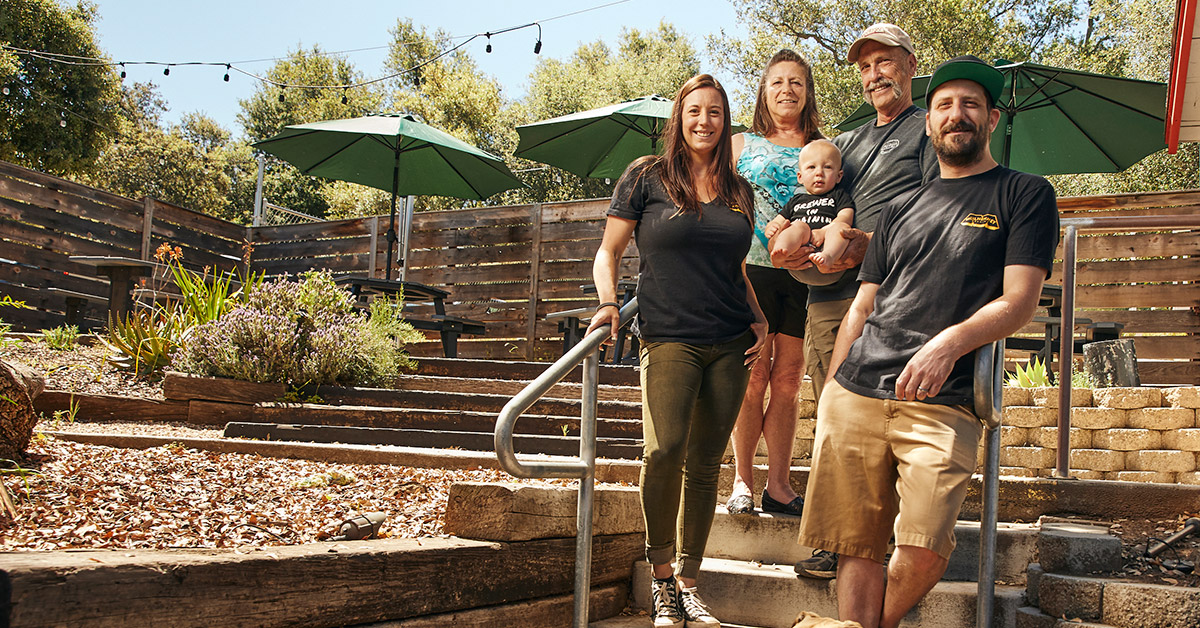 While the name and beers of Alpine Brewing Company were sold off previously and changed hands, the McIlhenney family "wanted to create an atmosphere here where locals and visitors alike can come to relax with a pint and feel like family," explains Jamie. Adds Shawn, "It's a place where people are greeted by name at the door, not judged by the beer they order and can just feel really comfortable spending time here."
Experimenting in Arizona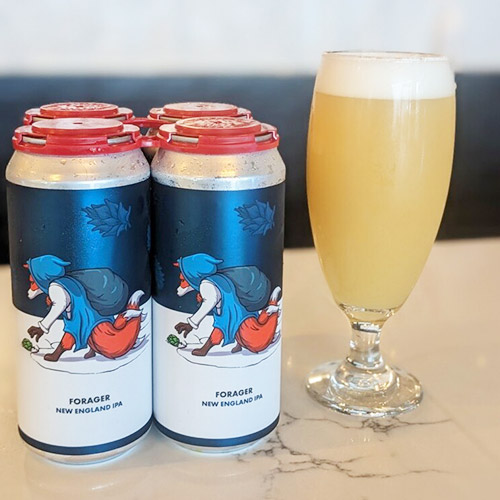 Owner and brewer Tyler Smith founded Kitsune Brewing in October 2022 after previously contract brewing his beer. Smith began brewing with Simple Machine Brewing in Phoenix as a collaboration to make a Black is Beautiful beer, joining the campaign to raise awareness for diversity and inclusion in the beer industry.
"We've been doing a lot of crazy stuff with our sours," Smith said on a recent episode of the PHOENIX Magazine podcast. "We did a beer that was gray, and we called it Dirty Snowflake. It was coconut and vanilla. Our hazies, too—we just try all of these different hop combinations. What's great is that everyone in Arizona, when you start looking at those types of styles, is doing some amazing stuff. Right now, we're just a footnote, but hopefully we can be known as some of those cats out there that are doing great things with these styles that people know and are bringing them to the next level."
Committing to Local in New Hampshire
In northern New Hampshire, Devin Bush and his wife, Beth Ibitz, opened Wildbloom Beer in Littleton, focusing on saisons, Belgians, and lagers. Bush has previously brewed at other breweries, but when he decided to open his own, he knew what he wanted to brew and serve in his own place. When the New Hampshire Brewers Guild created an award for Brewer of the Year in 2020, Bush was the first brewer awarded the title.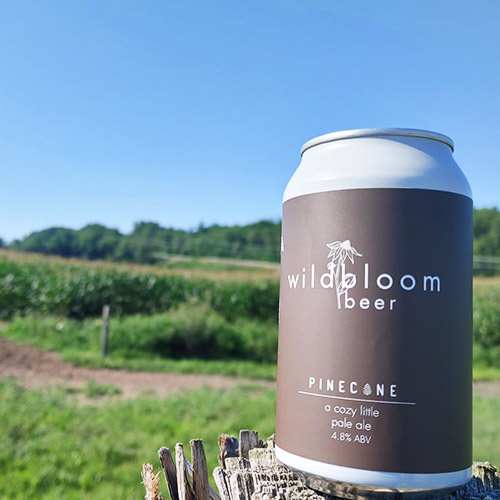 "I've now been in the professional brewing world for 16ish years," Bush said on a recent episode of Drink Beer, Think Beer with John Holl. "If I was going to own my own brewery, I wanted to do beers in the way I want to do them and see if people respond."
The beers he wanted to brew were offerings like Bear Camp Smoked Grodziskie, Forage Fresh Hop Saison, Pinecone Cozy Pale Ale, and Settle Down Easy Czech-Style Dark Lager.
"Wildbloom is about 99 percent sourced ingredients from New England, and that is one of the things that solidified. We really wanted to drive home those points of who we're working with, getting local ingredients and that whole thing. We are sourced from New England and we know the people who grow every one of our products. They're all friends of mine."
Human and Robot in Philadelphia
When Human Robot opened in 2020, Philadelphia Magazine reported that the brewery would have two styles: Human and Robot. "Human refers to the classic, European-style beers," explains Jake Atkinson, co-owner of Human Robot, "while the Robot side is a reference to more modern, out-there techniques that yield hazy IPAs and 'crazy huge stouts."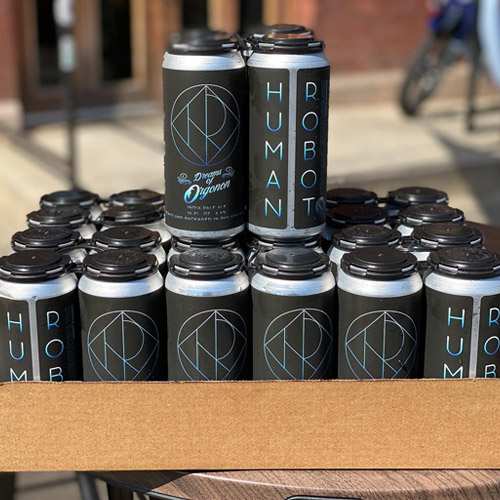 Human Robot Brewing owners Atkinson, Chris Roller, and Rachael Morris opened the original operation in the Kensington area of Philadelphia in 2020 with a second location in Jenkintown, Pa. opening in 2022. In both operations, Human Robot has joined forces with a food purveyor—Poe's Sandwich Joint in their original Kensington location and Herman's at the Haus in their Jenkintown location.
It was their twin focus on both classic and contemporary styles that has turned heads toward Human Robot. In March 2023, Human Robot's tap list was comprised of equal parts ale and lager with offerings like Single Axis: Citra and Dreams of Orgonon Hazy IPA alongside a Franconian zwickelbier, Czech-style pale lager, German Pils, and more.
Who's Next? There are many young and talented craft brewers making great beer right now. What new brewer or brewery has turned your head in 2023? Who should be added to this list? It's likely you'll find a young beermaker in your area who will intrigue and inspire you.
CraftBeer.com is fully dedicated to small and independent U.S. breweries. We are published by the Brewers Association, the not-for-profit trade group dedicated to promoting and protecting America's small and independent craft brewers. Stories and opinions shared on CraftBeer.com do not imply endorsement by or positions taken by the Brewers Association or its members.