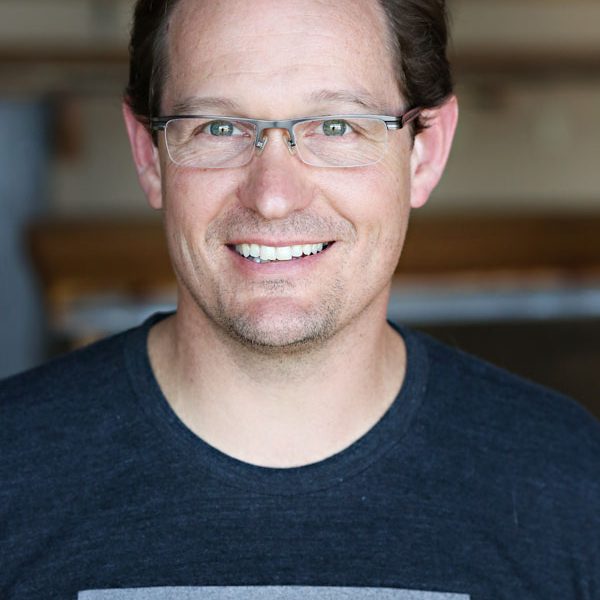 Full Pour: Arches Brewing's Jamey Adams is 'Obsessed' with Water
Arches Brewing opened in spring 2016 south of the city of Atlanta in Hapeville, which is a very quick Uber ride away from the Atlanta airport if you get stuck (and you will someday — trust me). Arches is serious about releasing beer suited for each season, mirroring traditional brewing which was based on when certain ingredients were available and the weather.
Hops steal the show in our IPA, hophead world, but Arches admits they're obsessed with water. Unless you're a homebrewer, you probably never gave water much thought. You cook with it, shower with it, brush your teeth with it — it's just water, right?
(MORE: BeerCation Destination: Charleston)
Jamey Adams, Arches co-founder, brewmaster and one of two chemists among the founders is about to explain why water is more important in brewing than you realized in this edition of CraftBeer.com's Full Pour.
Q: Many beer lovers may not realize how water directly impacts the flavor of the beer. Can you tell me how water and beer are so delicately intertwined?
Jamey: Water is a very important component in the overall brewing process. It makes up 90 to 95 percent of the finished product. We emphasize water chemistry as it allows us to deliver complexity and authenticity across various styles. We are fortunate in Atlanta to have a neutral water profile, which gives us the opportunity to modify our water to mirror the country of origin for each style. Historically, regions of the world have brewed. Historically, regions of the world have brewed beer that suited the mineral content of their water. As an example, many stouts were brewed in Ireland because their water created a dry, clean tasting and enjoyable beer. Alternatively, the Czech Republic focused more on lighter styles, such as Pilsners, because their water complemented the spicy hops of that region and accentuated the bitterness that is characteristic of that style. Because we brew a wide variety of styles, we heavily modify our water in order to create complexity, mouthfeel and deliver an authentic experience with each beer.
Q: How does your background in water and chemistry make Arches beer different — or at least your approach to the selection different?
Jamey: We set out to create authentic, traditional styles of beer. Our focus on water chemistry became more involved over time as we tried to brew styles from different regions of the world. In particular, lager styles are very temperamental and leave little room for error. Deviations from the traditional brewing process for lagers will be more obvious in the taste of the final product. As we developed more lager recipes and studied traditional brewing practices, it became apparent that each style required different water chemistry to create the desired taste. Over time we became increasingly obsessed with the water composition for each style, regardless of whether it was an ale or lager. Arches beer is different because the water used to make each style is drastically different.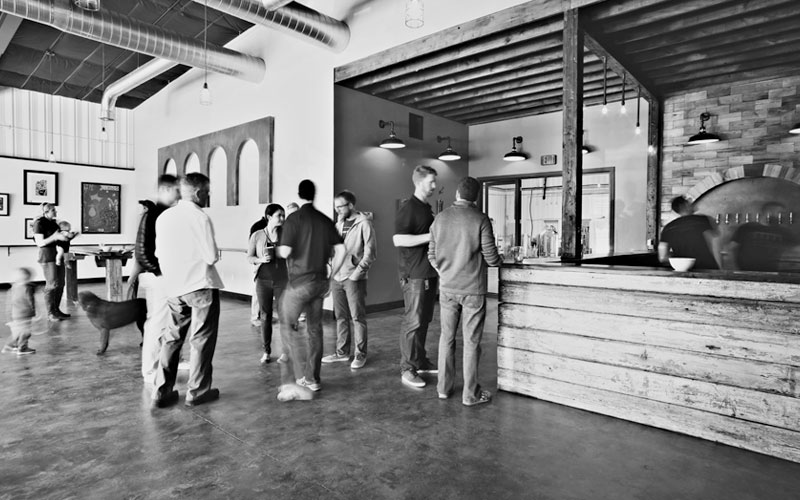 Q: I'd love to hear more about how you're approaching seasonal releases. It's a very traditional approach.
Jamey: We emphasize seasonally appropriate beers which follow the traditional European brewing calendar. You're not likely to find an Arches Milk Porter in the summer months or conversely, our German Pilsner in the winter. Centuries ago, brewers in Germany and Belgium were forced to brew certain styles based on the availability of ingredients and fermentation temperatures. Refrigeration was not an option so brewers were bound by weather conditions provided during each season. In addition, lager styles take two the three times longer than ales to produce and any sudden change in temperature can impact the overall flavor of the beer. Therefore the fermentation process would take place in cellars to mitigate any risk of drastic temperature changes during the lagering process. We follow the same traditional approach with our lagers, rotating 7 to 8 styles throughout the year, and allowing them to mature 8 to 9 weeks to create a very clean, classic taste.
(MORE: 9 Airports to Find Craft Breweries)
Q: What can beer lovers in Georgia expect to see from Arches in the six to 12 months?
Jamey: In the fall, you can expect to see a phase out of the hefeweizen as it will be replaced by the milk porter. In addition, we will offer Scotch ale, imperial Pilsner, holiday ale, and dunkel. As we approach the winter months, we will start releasing several of our bigger, bolder styles in the Tasting Room including a Belgian dubbel, tripel and Baltic porter. Many of our specialty styles, including our Russian Imperial Stout and Belgian quadruple, are brewed early in the year and conditioned for six to 12 months before we release them. Many of these are made on a very small scale and will only be served at the brewery. Following winter as we move into spring, we will offer bock, Vienna lager and hefeweizen, but you will also start to see new creations emerge. We brew over 38 styles today and see no reason to stop there.
Photos © Arches Brewing
CraftBeer.com is fully dedicated to small and independent U.S. breweries. We are published by the Brewers Association, the not-for-profit trade group dedicated to promoting and protecting America's small and independent craft brewers. Stories and opinions shared on CraftBeer.com do not imply endorsement by or positions taken by the Brewers Association or its members.