"The adventure offered by following the guidance of medicine men and women, ancient homebrewers, and our farming ancestors—all the while taking divergent paths to find surprising new flavors—is the intoxicating heart of why we make beer."—Scratch Brewing Company, The Homebrewer's Almanac
Nearly 10 years ago, Scratch Brewing Company set out to make beer with ingredients from the land in a way that modern American craft brewing hadn't seen much of before: locally sourced not as a limited offering, but as principle. "Carrying on the heritage of ancient traditions brings us closer to the long life cycle of the plants we briefly live with side by side," the Scratch team declared in The Homebrewer's Almanac.
Since then, more craft breweries have launched with a similar daily mantra of creating consciously and locally. For these brewers, "local" isn't a seasonal trend—it's a culture. So why do they bother foraging in the forest, purchasing fresh produce, or growing their own? Here's a look at how six Northern California breweries are crafting conscious, sustainable beers, and why they do it.
The Good Wolf Brewing Company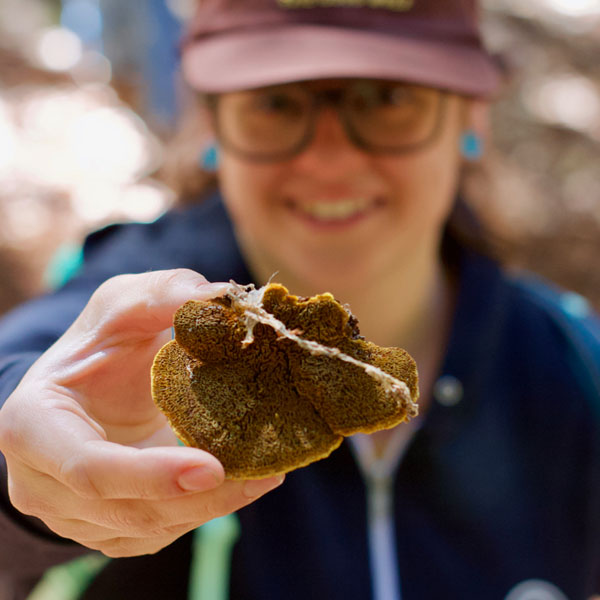 Truckee, Calif. teeters on the edge of the snowy Sierra Nevada mountains and Nevada's high desert. Conifers crowd one side, shrubs speckle the other. Moving from the outdoors into The Good Wolf Brewing's flora-filled taproom is like crossing a seamless threshold from one space into another.
It's not just for show. The Good Wolf's Forest Beer program combines locally sourced and ethically foraged ingredients with grain from nearby maltster 40 Mile Malt "to represent the unique terroir of the Tahoe National Forest," explains brewer Neil Moroney. Each glass attempts to offer the full sensory experience of hiking through the forest and every forage is an opportunity to be curious and responsible stewards of the land.
Take Needle & Resin, for example: a black lager with fresh pine tips. Or Dirt Candy, a springtime ale brewed with foraged and locally cultivated mushrooms. Forest Beers combine seasonality with creative flavor combinations for a final product that's unique to the rugged Reno-Tahoe terroir.
"Forest Beer is a love letter to our moment in place and time," owner Matt Petyo says—a way to explore the transitory experience of being alive. He hopes to share this experience with his community by using "the universal language of flavor to inspire a joyful connection with the world around us."
Mindscape Fermentations
Consciously creating is the foundation of what Lauren Price, Charlotte Crott, and Lauren Houston do at Mindscape Fermentations in Rocklin, Calif. These three women decided to put a spin on the craft beer industry by focusing on sustainability and health consciousness with an emphasis on probiotics.
Much like how every individual's gut microbe is unique to what that person consumes, Mindscape's makeup is fueled by its surrounding environment—and Rocklin's Mediterranean climate (and proximity to farms and orchards) is ripe for hyper-local brews.
"When peaches are in season, you might see a fermented peach hot sauce, a peach chutney on our charcuterie plates, peach kombucha on tap, and maybe even a peach sour beer fermenting in the tanks," Lauren Houston proposes. "Consuming seasonal, local ingredients dates back centuries and is really what your body thrives on and craves."
"We want to have intention with everything we touch, feel, taste, and put out into the world," Houston continues. Tangibly, Mindscape accomplishes this by showcasing its region's soft and clean water profile, producing food fermentations with only the natural yeast and bacteria found on fresh ingredients, and using the bokashi method of composting.
By "having beneficial microbes as the core of our creations," Houston says, "we hope to perpetuate well-being in our community and in the environment."
Ruhstaller Farm
"Farming is hard work," a heartfelt manifesto explains on Ruhstaller's website, "but we haven't found anything to replace how it makes us feel."
The team was determined to grow hops in tribute to Ruhstaller's namesake, the foreman of a turn-of-the-century brewery when Sacramento was one of the largest hop-growing regions in the world.
"People are excited about different varieties of hops, but no one ever talks about where those hops grow," general manager Jan-Erik Paino laments. Ruhstaller, based in Dixon, Calif., even crafted a beer with homegrown hops called "Does It Matter?" Of course, it matters.
Beyond hops, the brewery takes advantage of its surrounding agricultural abundance by keeping track of when crops go into production. One example is a beer brewed with lavender from nearby Araceli Farms. Historically, "beer being local was always about where the factory was, not the ingredients," which Paino believes is a missed opportunity.
Ultimately, Ruhstaller's mission is to leave things better than they were found with as little intervention as possible. "Nurturing and taking care of the land is more about what you don't do than what you do," Paino says. "We have three rules: explore, respect, and hug your mother." That's how to make the world a better place—along with keeping chickens out of the brewery.
Fox Tale Fermentation Project
Before the tech campuses and STEM graduates of Silicon Valley, there were the orchards and cannery workers of The Valley of Heart's Delight. Some of those workers included the Mexican grandparents of Felipe Bravo, cofounder of San Jose's Fox Tale Fermentation Project with Wendy Neff.
"This is not my history," Bravo says of Silicon Valley. Rather, Bravo and Neff intend to "look past the current landscape of buildings and tech, and reach back out to the farmers, growers, and local community that still embrace local and sustainable food" in an effort to merge culinary concepts with beer brewing.
Collaboration is the key ingredient here; Fox Tale is first and foremost a community space. Its main inspiration is the Bay Area's cultural diversity, and Bravo and Neff aim "to create products that reflect the real face of this area," ranging from specialty fermented foods to projects with nearby breweries.
One example is a mixed fermentation saison conditioned on San Jose-grown Japanese ume plums, brewed in collaboration with Salinas-based brewery Yeast of Eden. Another is a beer made with Admiral Maltings malt and beets from a neighboring farm.
"There is a special relationship and flavor we experience when using local ingredients that wouldn't be the same if sourced elsewhere. It feels powerful to support farmers and maltsters in our area," Bravo says.
Mad Fritz Brewing Company
Upon first glance at Mad Fritz Brewing's whimsical bottles and origin story, one might expect a focus on grape-based liquids. Heavily influenced by their region's wine industry, cofounders Whitney Fisher and Nile Zacherle make beer from scratch through the lens of a winery—as a reflection of the ingredients, not the recipe. "Grains are the grapes of beer," Zacherle muses.
The St. Helena brewery's Terroir Series is an expression of how beer is grown rather than produced. Napa Ale, brewed with 100 percent Napa Valley barley, hops, and spring water, "is a testament to the many people it takes to grow truly local beer," Zacherle says—from growing and harvesting to malting, brewing, and fermenting.
"We have plenty of commodity-derived beers, and while they are good and enjoyable, they do not help promote local/young farmers or take beer as a product to the next level," he continues. Mad Fritz's main goal is to show how ingredients drive flavor, and Napa Valley farmers are an integral part of that mission.
Zacherle argues that locally grown really is the best trend. "We need space and opportunity for farming in our local communities. The more we can build infrastructure in communities to assist each other in the goal of growing local, the further we can go."
Humboldt Regeneration Brewery & Farm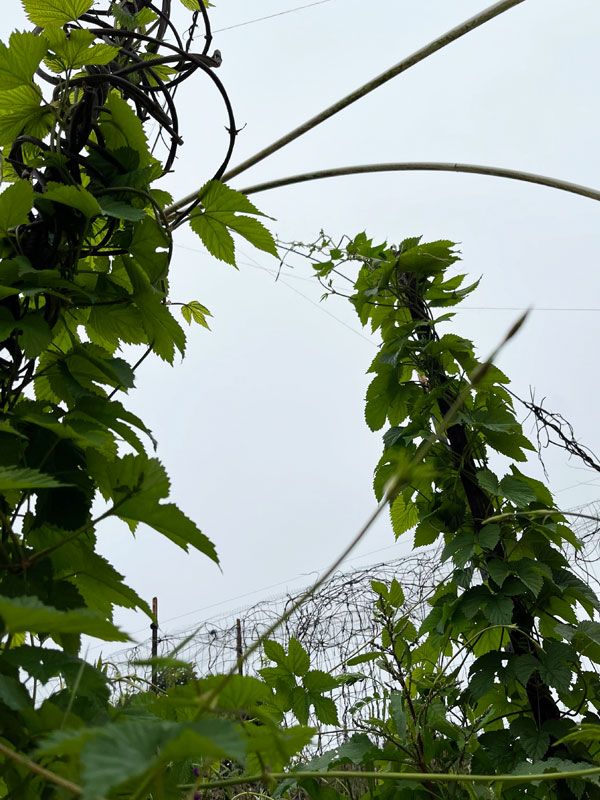 As the owner and brewmaster of the first California brewery to make a 100 percent house-grown and -malted beer since Prohibition, Jacob Pressey knows a thing or two about growing beer.
The idea for Humboldt Regeneration was an "educational, sustainable farm that happens to have a brewery on it," Pressey says in a clip on the website. Even the distribution of its beer aligns with local farming—instead of a CSA, regulars can participate in its Community Supported Brewery growler program for fresh weekly refills.
In a mission to "raise awareness about the importance of re-localization of our food system and to promote regenerative agriculture," Humboldt Regeneration grows hops (including regional heirloom varietals that trace back to the 1800s), malts homegrown barley, and ferments non-traditional Belgian sours with wild-sourced and harvested bacteria (alongside a few non-wild ales). Pressey has also been blending in-house barrel-aged malt vinegar since 2012.
Having studied soil science and alternative agriculture at Humboldt State University, Pressey is passionate about sustainable food systems. "Supporting a diverse local food system is one of the best ways an average person can help us move toward a post-carbon world," he says. "The more types of foods and products that are produced in a bioregion, the more resilient that community will become."
Localization, Nationally
From social responsibility to superior flavor, these Northern California breweries have various motivations for localizing ingredients. The one thing they have in common, however, is that they don't see any reason not to.
Todd Boera, cofounder of Fonta Flora Brewery in North Carolina, puts it plainly: "Craft beer is not fast food. A beer brewed in North Carolina should not be made with the same ingredients as a beer brewed in California."
Furthermore, while he recognizes that breweries operate for many different reasons, he agrees that it's hyper-local or bust. "Why wouldn't a business choose local over everything? If not made with local ingredients, I really don't see the point in doing it at all."
CraftBeer.com is fully dedicated to small and independent U.S. breweries. We are published by the Brewers Association, the not-for-profit trade group dedicated to promoting and protecting America's small and independent craft brewers. Stories and opinions shared on CraftBeer.com do not imply endorsement by or positions taken by the Brewers Association or its members.