Krysta Boisvert was a new brewery quality manager who had found her groove. Fermentations were to spec, microplate tests were coming back clean, and everything was going swimmingly—until one day, she found traces of pediococcus and lactobacillus.
This is a moment no brewery employee wants to witness. Thankfully, Boisvert is a trained microbiologist and determined the cause and solution before any major issues arose—exactly what the brewery had hired her to do.
Quality matters at any size brewery, especially if you can't see it. And the team behind beer quality is what matters most since data doesn't analyze itself. But quality isn't just about microbes; in its ideal form, it's a mindset.
Developing a Culture of Quality
Quality control (QC) is a waste if quality assurance (QA) isn't prioritized. You can't have one without the other.
According to Dr. Charlie Bamforth's Standards of Brewing (via the Oxford Companion to Beer), "Quality assurance (QA) is an attitude in which one strives to ensure that the product at every stage in its production is within specification. QA naturally embraces QC insofar as it is dependent upon analysis of raw materials, process, and product, but the emphasis is proactive rather than reactive."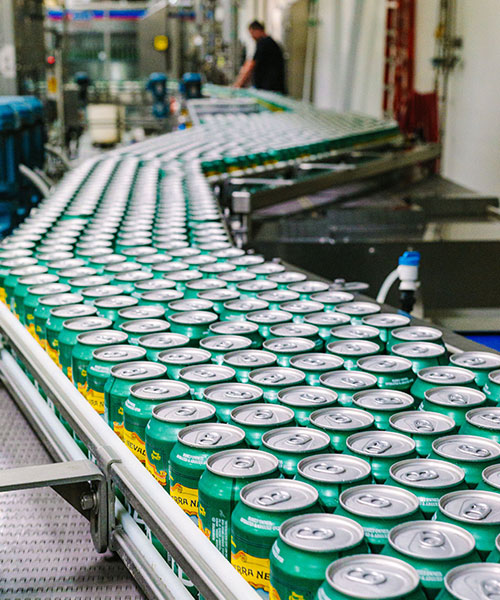 For Sierra Nevada Brewing Company, "Quality is a core value … and is central to how we make decisions, train, and hire for all roles," says Liz Huber, quality manager at the Mills River location. "Every employee is called to prioritize quality and empowered to take action to uphold our brand standards. We have quality teams and managers at both breweries, supporting our daily operations." You'll notice she said every employee; quality is a team effort.
Fortunately, shot callers at far smaller breweries appear to embrace the need for a quality program or department, too. They've created QA/QC manager or director of quality roles, or at least made way for them. This is, in turn, adopting a larger culture of quality.
You Don't Need to Be a Scientist …
Because the concept of quality is ubiquitous and nonlinear, QA/QC managers across the industry echoed that there is no typical day on the job. From testing dissolved oxygen and CO2 in the brite tank to tasting old, warm six-packs, this is not simply a lab position.
Just as there is no typical day, there is no typical way to get into this field.
Paige Martin didn't study science in college. In fact, she majored in English—but that doesn't mean she's not qualified.
"All my knowledge has come from on-the-job training and seeking education through professional certifications and brewing programs," says Martin, the quality and education manager at Second Pitch Beer Company. Martin's advice is to invest in equipment slowly, record everything, and make sure your team knows why you are measuring something. "That is building a culture of quality."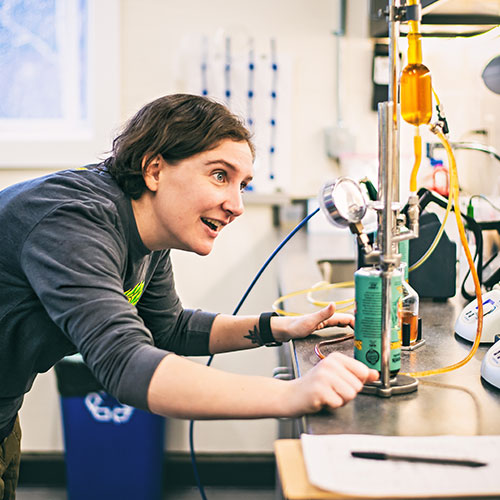 Julie Smith came into the brewing industry by way of a dairy farm with a cheesemaking operation. This background in food safety and equipment planted a seed, and she jumped on the opportunity to fill a spot in the lab of a brewery, where she received "on-the-job training, access to educational resources, and networking opportunities." As the brewery lab manager for Lawson's Finest Liquids, Smith's advice is to take advantage of available resources and don't be afraid to ask for help from other breweries.
… But a Background in Science Might Help
Krysta Boisvert initially worked front-of-house to pay back student loans for her biology degree. She "fell in love immediately" with beer and stubbornly pushed her way into brewery labs, most notably Great North Aleworks. Boisvert says it's important to never lose your sense of humor and humility, and to listen to consumers, especially in person at the taproom.
Shaye Holdaway started working brewery events and front-of-house while earning a biology degree, too. Her passion for microbiology led her to Inland Island Yeast Company, which prepared her for her current position as QA/QC manager at Upslope Brewing Company. Holdaway says that her team of 70 keeps her on her toes, and she enjoys "having a team that cares about quality and trusts the lab's experience."
For Amanda Oberbroeckling, a contamination nightmare turned into a career. She had ditched the healthcare industry to become a brewer, but when a large-scale microbiological contamination hit, she was asked to use her degree in biochemistry to spearhead solving the issue. (Had she known that brewery QA/QC was a career choice, she would've pursued it much earlier, she says).
Since then, Oberbroeckling has become the director of quality for 4 NB Holdings (which includes 4 Noses Brewing, Odd13 Brewing, and Wild Provisions Beer Project) where she designed and built a full quality control program that covers all three breweries. Her number one piece of advice is to "start with a quality mindset," then get a microscope!
Amy Still spent decades in various lab settings, so she's been thinking about quality for a long time. "It is the second most important thing happening in your brewery after safety," the QA/QC lead at Buoy Beer Company says. That, and recording everything, of course.
Doctorates & Decades of Experience Don't Hurt
After receiving her PhD in Biochemistry, Ann Spevacek was working at a lab at the UC Davis Food Science Department when one of Dr. Bamforth's students approached her boss, Dr. Carolyn Slupsky, for a collaboration. The student brewed several beers and Spevacek analyzed how their molecular profiles changed upon dry hopping. She was looking for a new position just as the research was published.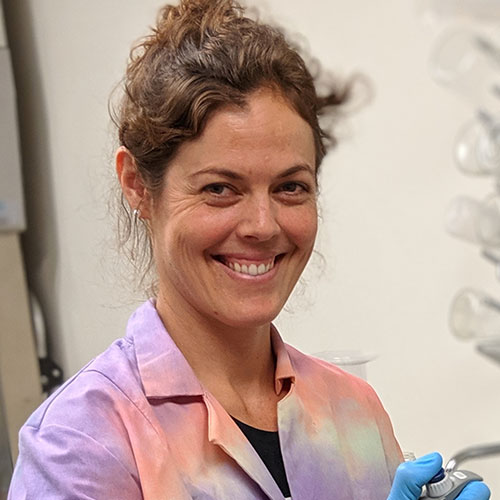 "Serendipitously, a friend of a friend shared that Pizza Port was looking for someone to start their lab," Spevacek, now Pizza Port's quality manager, says. "I had no brewing experience, but my science background and recent paper helped me land the position." Spevacek's PhD-worthy advice is to "always be cleanin'!"
Ruth Martin started her brewing industry career in the QA lab at Sierra Nevada in 1996 by way of other labs such as Campbell's mushroom plant and a wastewater treatment plant. She has been active in the brewing community ever since and she's nearly seen it all when it comes to QA/QC.
"Consider your coworkers as valuable tools for sensory," Martin advises. Plus, calibrate and maintain your equipment, and record lots of numbers. She's been the QA/QC director at Black Tooth Brewing Company for seven years where she meticulously checks and analyzes everything.
Breweries Can Always Outsource to the Pros
"Take those five extra minutes to do some self-care for your beer," Emily Wang, founder and lead scientist of Fermly, says. And if you don't have five minutes, send it to a lab like hers.
Fermly, a Denver-based craft beer lab, takes a subscription approach to quality testing by offering services such as a portal that tracks data over time and a subscription box that eases the process of sending samples.
"I'm not here to tell you what's wrong with your beer," Wang says. Rather, Fermly provides information that breweries can use to make a better product—because we've moved past the era of 'if you brew it, they will drink it.' (Hallelujah!)
Dana Garves, senior beer chemist and CEO of Oregon Brew Lab in Eugene, takes an educational approach to serving her clients, which range from producers of beer, cider, and mead to NAs, kombucha, wine, spirits, and more.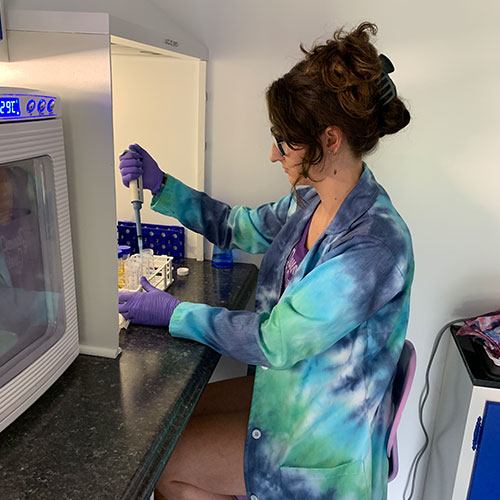 The most common issue Garves sees is a lack of understanding of how the science behind the analysis results actually works. Luckily, Garves doesn't mind teaching people about why beer science matters and how it's relevant. She wrote a blog post about it, explaining the importance of setting industry standards and weeding out sub-par producers and practices.
Jessie Smith was a self-proclaimed nerdy kid who liked to tinker and experiment. Founder and principal scientist of Queen City Quality in Buffalo, N.Y., Smith's ideal client is "anyone who is interested in consistent testing of their beer," but mainly local breweries and cideries. After working for a few beer companies over the years, Smith recently decided to launch her own business.
"It's crazy to think that I have my own lab space now," she says. "The fact that I get to work with breweries in my hometown is icing on the cake."
Sending samples to a lab is more affordable than dealing with the repercussions of a below-average product. Whether in-house or outsourced, a QA/QC leader can empower a team to brew its best beer possible—because beer is only as good as the brewery's weakest point in production.
CraftBeer.com is fully dedicated to small and independent U.S. breweries. We are published by the Brewers Association, the not-for-profit trade group dedicated to promoting and protecting America's small and independent craft brewers. Stories and opinions shared on CraftBeer.com do not imply endorsement by or positions taken by the Brewers Association or its members.