Link to article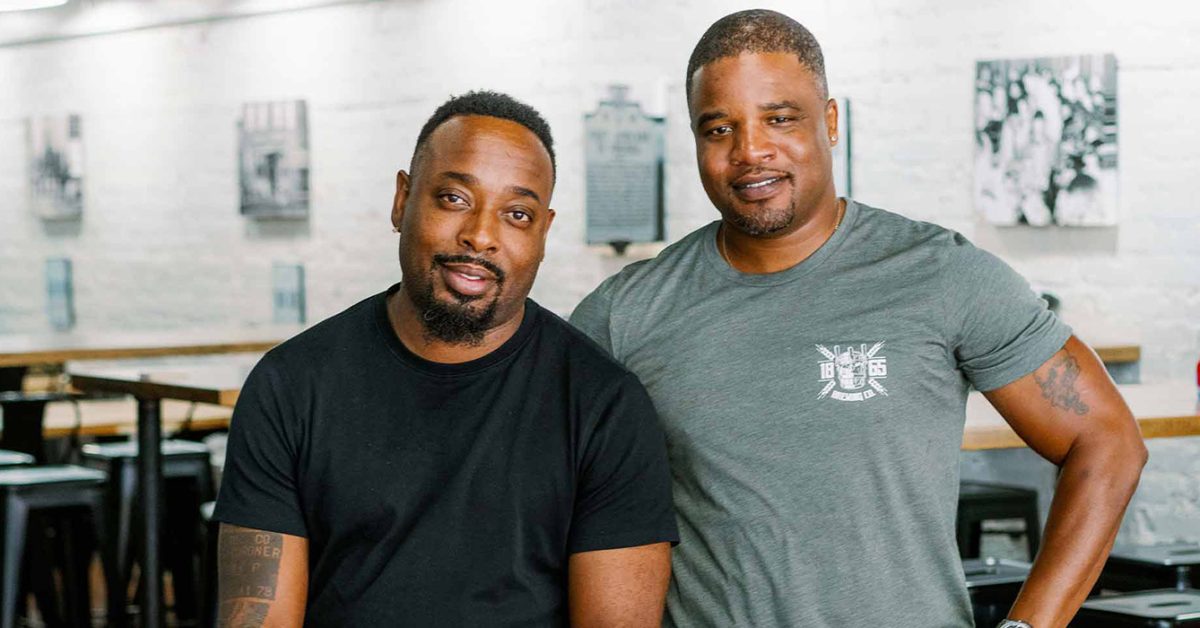 1865 Brewing Company
Freedom Starts Here
Founded by long-time friends and business associates William Comer and Rodney Malone in late summer 2021, 1865 Brewing Company draws a line from past to present. Named for the year Congress passed and ratified the 13th Amendment, abolishing slavery and involuntary servitude, their motto is "Freedom starts here!" — a recognition of the role the area played in African American emancipation history.
Opportunity Knocks
When Comer first visited the two-story brick building on South Mallory Street in the city's Phoebus National Historic District in 2020, he had no intention of opening a brewery.
"When I looked at the building initially, it was for a colleague who was interested in opening a taphouse and lounge," said Comer.
That colleague opted to buy a property in another area, leaving the space available. Comer owns a construction company and has built several restaurants and clubs across Hampton Roads, but he had no experience in brewing beer or operating a brewery. Still, he sensed opportunity. The downtown Phoebus neighborhood is a registered historic site and exudes small-town charm. Its main streets are lined with inviting restaurants, boutique retail shops, a theater, a bookstore.
All that was missing was a brewery.
"Beer creates community," said Comer. "We're really proud to be a hub in our neighborhood."
Further reading on 1865 Brewery Co. from Wine and Country Life.