Link to article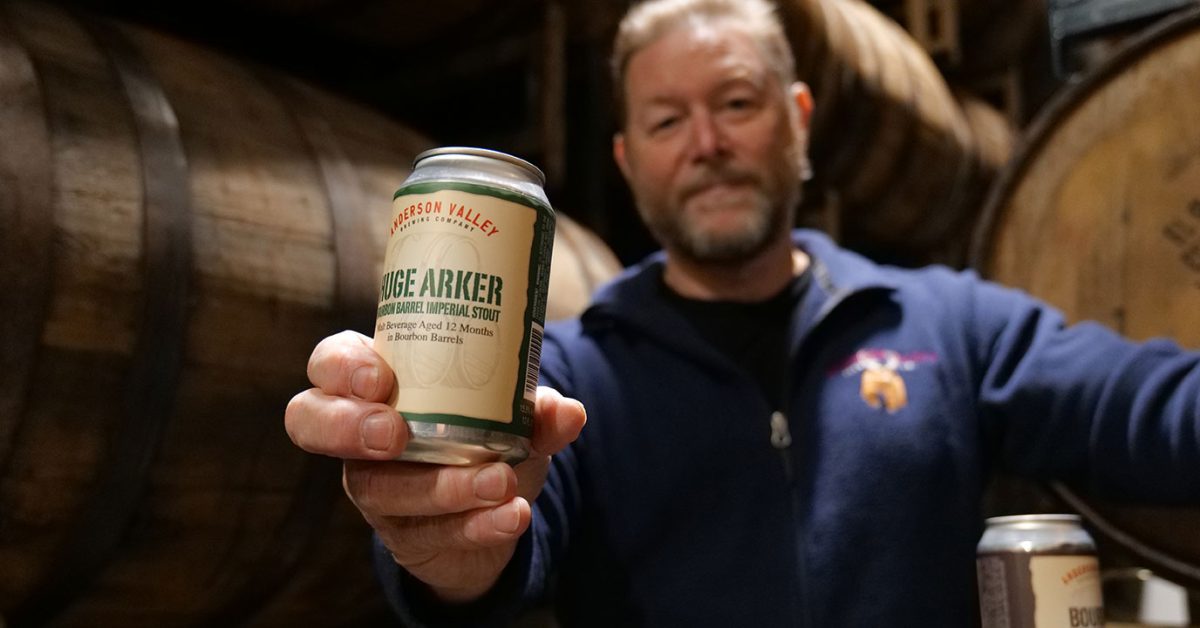 Anderson Valley Brewing Co.
A Trailblazing Brewery
For over thirty years, Anderson Valley Brewing Company has been hand crafting authentic ales and lagers with balance, complexity, and a passion for sustainability. In the beginning, we brewed out of a modest 10-barrel brewhouse located in the Buckhorn Saloon. We were one of only 20 craft breweries in the country. By 1996, the demand for our award-winning ales exceeded the capacity of our 10-barrel brewery, so we started construction on our current facility, just one mile down the road from the Buckhorn Saloon. Surrounded by rolling hills peppered with century-old oaks to the west and towering redwood forests to the east, our 26-acre property houses a 100-barrel brewhouse, tasting room, beer garden, and is home to the first 18-hole disc golf course ever to be built at a brewery.
Beer-First Approach
When profits aren't your only concern as a brewery, the beer really benefits. We lager our pilsner for a full 60 days. That's unheard of these days, but we do it because the result tastes better. We're quality obsessed and relentlessly innovative, we strive to perfect every style of award-winning beer we brew, from balanced IPAs, barrel-aged bottlings, and industry leading Goses. Our team is dedicated to producing beer that we're proud to share and drink ourselves. We can do these things because we're independent.
Doing Right by the Earth
We are the world's first solar powered brewery and operate our own completely self-contained water system, where we sustainably treat and return 100% of our water back to our property. We also operate a nitrogen generator to help reduce our CO2 usage by up to 80% and all our spent grains and yeast are repurposed to feed local cattle. Finally, our all aluminum and cardboard packaging is the most environmentally responsible possible and has allowed us to reduce trucking needs by 60% compared to glass bottle packages. All this and we're not done yet …