Link to article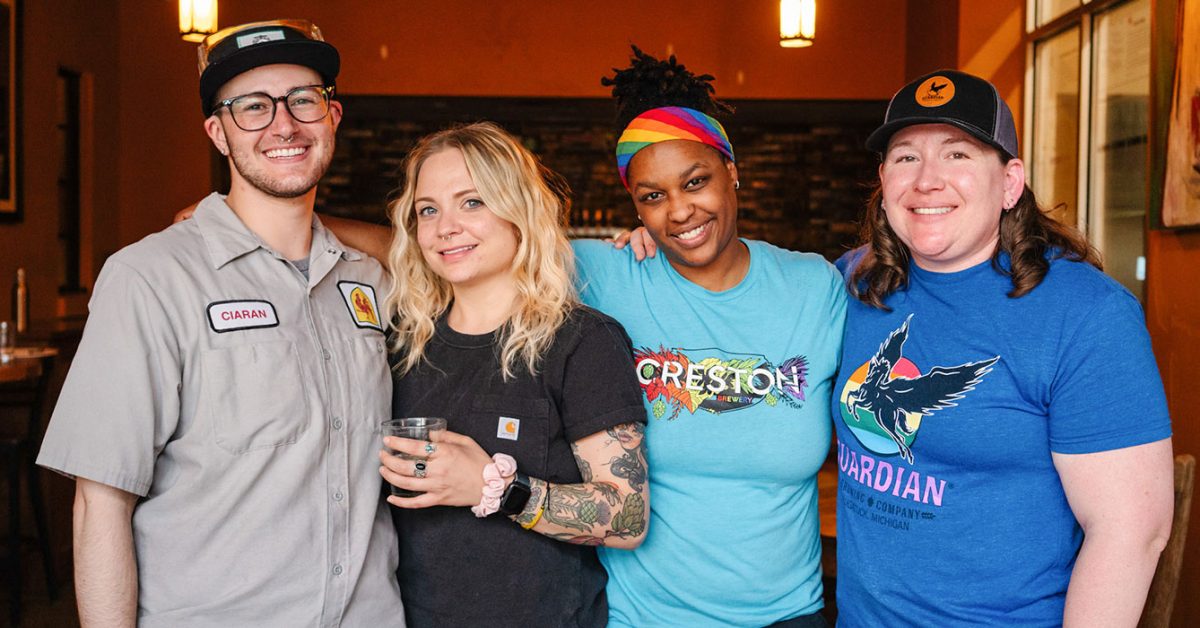 Brewery Vivant
Brewing Up the Good Life
Brewery Vivant promotes living the good life by brewing European inspired beer, serving a from-scratch menu and building a sustainable community for all one beer at a time.
Belgium and Beyond
Much of the inspiration for our beer came out of a trip visiting small farmhouse breweries in Wallonia, the French-speaking Belgian countryside. This area is also the inspiration of our logo, which is modeled from Wallonia's flag and was created to honor the beer and people of that region. The word "vivant" translates as "to be alive", or "to be lively" which we thought fitting for the type of brewery we strive to be.
Though we still brew Belgian-style beers, we have expanded into brewing many culturally inspired beers including various lagers and other thirst-quenching styles, including tart-fruited ales as well as other seasonal and unique varieties of beers to choose from.
Three Passions
Keeping our company small and independent gives us the ability to be agile, passionate and exceptional. It also means that because we operate as a small team, we all know each other well and our doors are all open. The heart of Brewery Vivant is the confluence of three passions: love for traditional European brewing artisanry, devotion to the use of local sources for ingredients, and sharing an elevated experience of food and drink within our community.
Local and Global Stewardship
Brewery Vivant is the world's first LEED certified microbrewery housed in a refurbished historic funeral home, and is one of a growing number of Certified B Corporations. Each year on St. Patrick's Day we release our version of "green" beer — our Beer The Change Sustainability Report that highlights our efforts and goals toward sustainably operating our business.