Link to article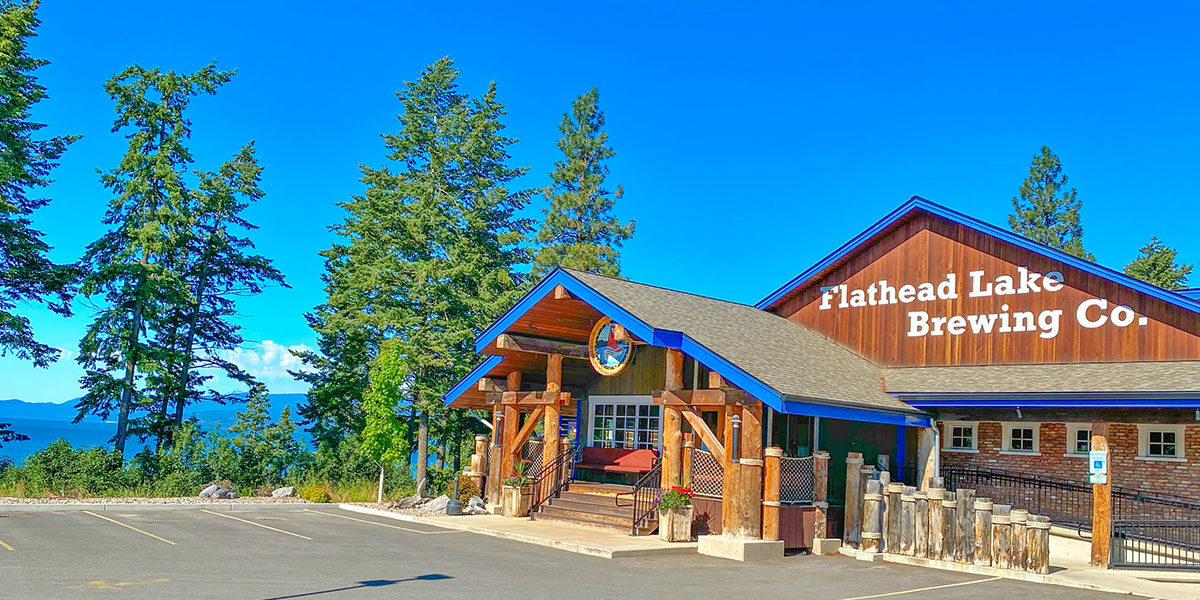 Flathead Lake Brewing Co.
A Fun-Filled Pursuit of Perfection
The Flathead Lake Brewing Company started in 2004 in Bigfork, Montana. Our owner Greg Johnston has two very specific goals. The first: to make the best beer ever. The second: to have fun doing it.
Naming the brewery wasn't hard. Flathead Lake Brewing Company overlooks the shores of the largest freshwater lake in the West — and we would argue the most beautiful. In 2006 we were honored with becoming the youngest brewery ever to win not just one, but two, World Beer Cup® awards.
The Power of Sustainability
By 2015, we opened our second location on the north shore of Flathead Lake with sustainability in mind. We've prioritized energy and water efficiency and utilize solar and geothermal systems throughout our brewery and pub house. In 2018 we were given the Montana Sustainabrew Award for our business decisions made with sustainability and conservation in mind. Later that year, we also came in third place in the nationwide Brews from the Sun competition put on by Solar United Neighbors. We believe sustainability is good for our beer, our business, and our community.
Local Pride
Bigfork is a small community in Northwest Montana located near Glacier National Park. The brewery has become a cornerstone not only for the locals that live year-round in our little village but also for the seasonal visitors that travel to the area every year. Brewing independent beer means that we can provide visitors a way to sample some of the local flavor and gives our locals pride in promoting a product that is unique to the place they call home. We love providing a space for the community to come to share some laughs, some pints, and fill their bellies with great food. 
Liquid Treasure
Great beer calls for quality ingredients, and quality ingredients require a healthy environment. We are fortunate to be able to brew with some of the cleanest water in the country, Montana-grown barley, and we have two hop farms located in very close proximity to our brewery. That, along with our love of handcrafted beer, is what makes our products so exceptional. Montana is the Treasure State, and we are Montana's Liquid Treasure.