Link to article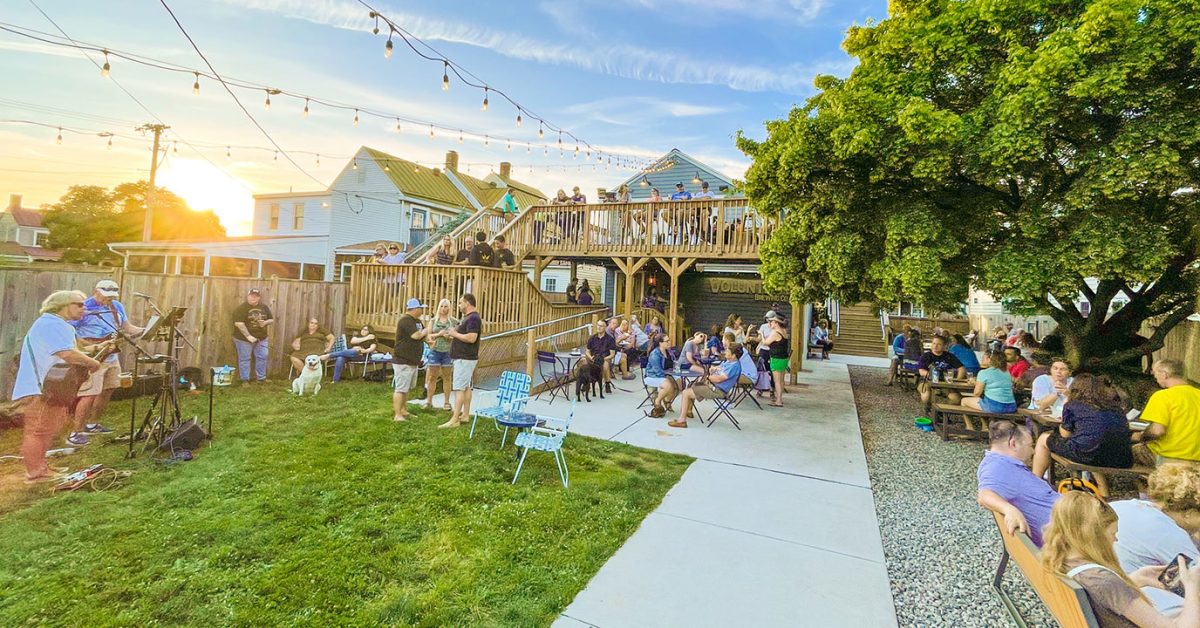 Volunteer Brewing Co
#ImGoingToVolunteer
We are a small, neighborhood brewery that began in 2017 in a converted two-car garage with a simple mission to "serve local brew." A simple statement that, at face value, defines what we do every day. However, the mission goes as deep as the roots we have in this community, and it drives us to stay involved and committed each day. In addition to serving craft brewed beers, we are committed to serving our community. Our guests and team are focused on volunteer opportunities that contribute to the improvement of our town and help to maintain the small community feel that is core to Middletown's history.
Community Investment
Our name reflects our commitment to community involvement and giving back. We are a small, family owned, independent brewery and we support local businesses first. We exclusively brew with grain malted in Southern Delaware and, in some cases, grown in the state we call home. Reinvestment in our community through local patronage and non-profit involvement strengthens everyone and builds resilient neighbors. We brew small batch ales with the goal of leaving our mark on the Delaware brewing scene. Our recipes and beer names are developed through conversations with our customers and brewers.
Laser Focused on Local
Our mission (Serve Local Brew) is rooted in our community connection. Our uniqueness is our local focus. We are not and never will be interested in mass production outside of our core servicing area. Our visibility in the community is essential. We are neighbors who serve the community through the use of meeting and collaboration space for local organizations and non-profits. Independence means self-sustaining in a way that supports those around us. Nearly every dollar spent in our taphouse remains in our community. Every connection with our customers helps to drive awareness of local volunteer needs and, in turn, improves the wellbeing of our community.