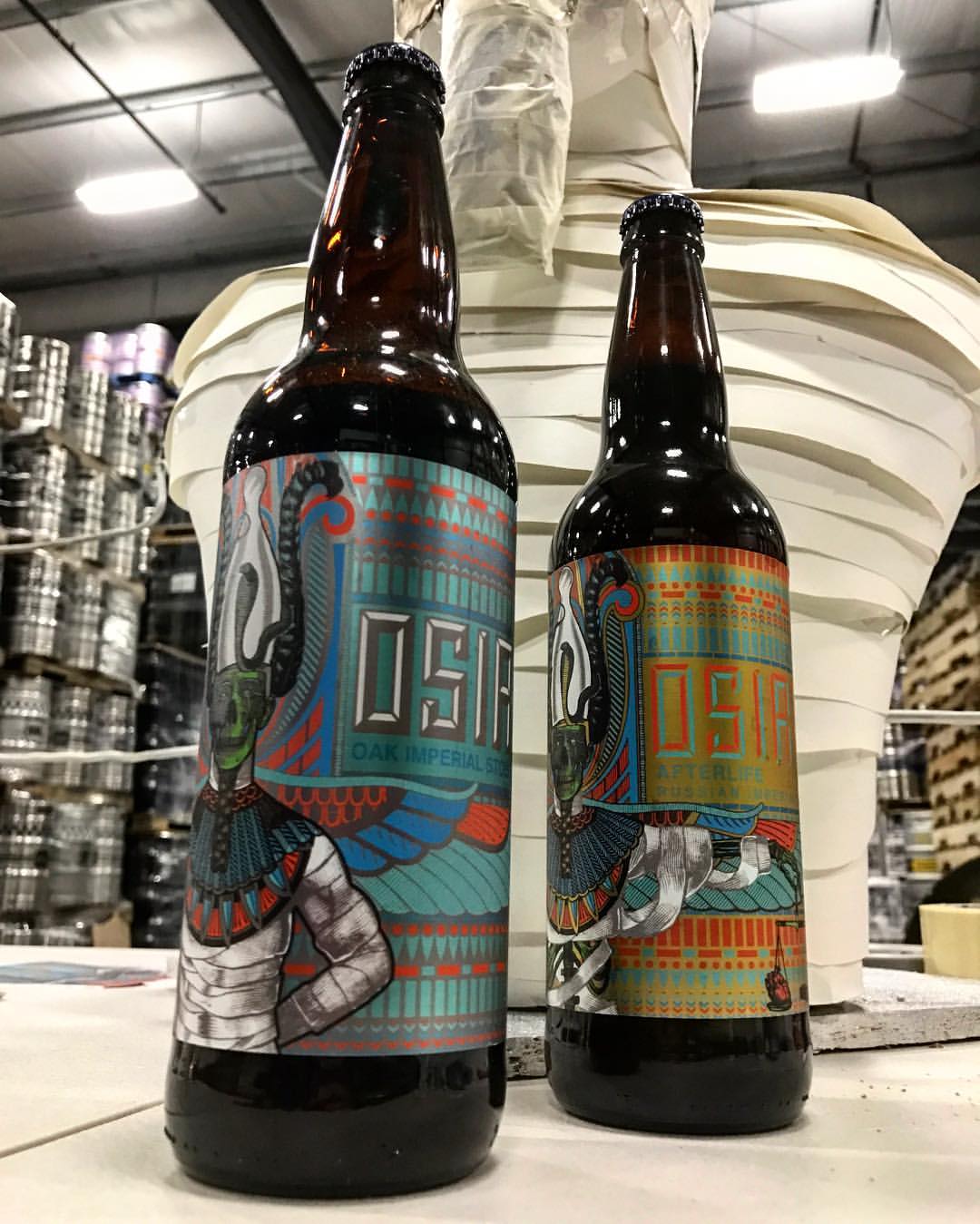 3rd Sign Brewery Turns 1 and Launches TWO new Imperial Stouts
3rd Sign Brewery in Waunakee, WI turned 1 last Saturday October 22nd, celebrated with a Huge party and released 2 new Imperial Stouts, Osiris & Osiris Afterlife. The 2 new stouts will be available in super limited quantities in 2 formats: 22oz bottles & Kegs.
Osiris 9% ABV Oak Imperial Stout– Osiris Oak Imperial Stout has an elegant fragrance of espresso and dark chocolate. The beer evolves into a silky smooth body with hints of oak, coffee, and a dash of sweet cream. Smoked oak and bitter cocoa linger on the palate, urging for another taste. One must exercise caution as Osiris is always watching.
Osiris Afterlife 11% ABV – A 11% ABV Russian Imperial Stout with strong roasted malt and dark chocolate flavors, along with notes of date and fig that offer balance with a sweet lingering taste. Aroma carries notes of dark chocolate, plums and stone fruits with a fleeting hint of smokiness.
Look for them at your favorite retail store today!
Contact Info
Company: Octopi Brewing LLC
Contact: Joe Goldfine
Email: joe@octopibrewing.com