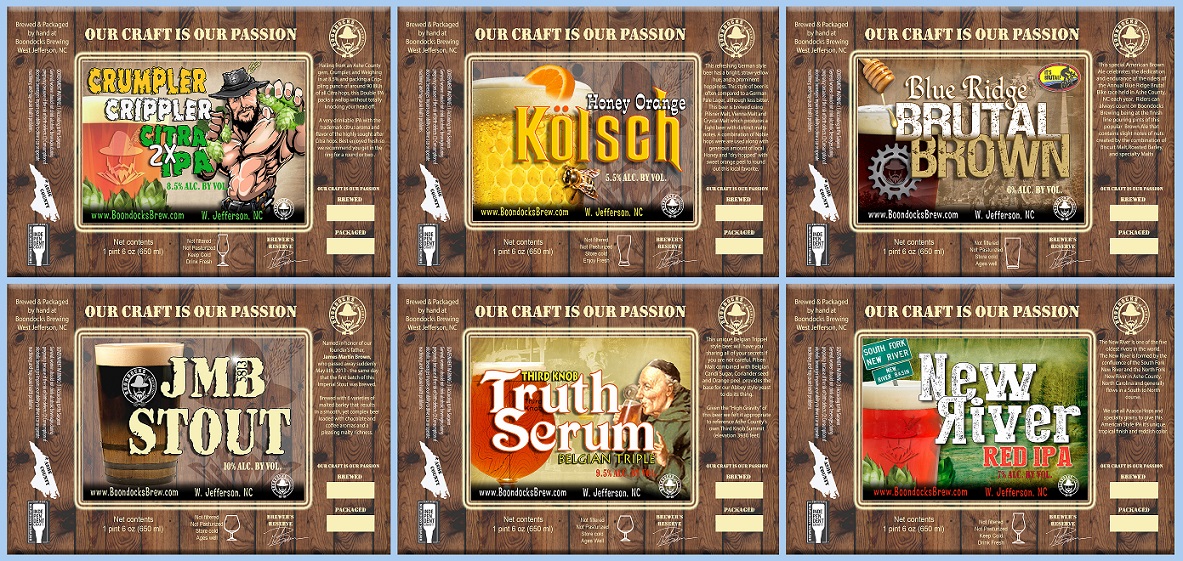 Boondocks Brewing Announces First Limited Bottle Releases
Boondocks Brewing will be bottling and releasing a very limited supply of 6 of their most popular beers this Fall/Winter.  This is the first time that Boondocks Brewing has placed their beers in bottles.  Each will be hand packaged, dated and numbered.  Boondocks Brewing's business model is 100% local.  If you want their beers you have to go to West Jefferson, NC.  Founder and Head Brewer Gary Brown commented that "since opening our doors in 2012 requests for our beers in bottles or cans has increased to the point that we felt it was time to create a special bottle release so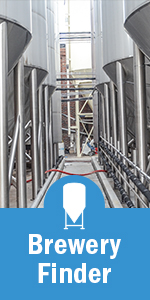 that folks can take some of our most popular beers home.  We have had growlers available for several years but there is just something about a prepackaged Bomber that our guests are craving so we wanted to do this as part of our celebration of 5th year in business".
This limited supply of bombers will only be available for purchase at Boondocks Brewing's 2 locations in West Jefferson, NC as there are currently no plans to get into the distribution business;  "We are in business to support our local Community and we only brew in small 5bbl batches and do not currently have plans to expand much beyond that" states Brown.  Gary goes on to say that "one of the best ways to serve our Community is to bring people to it so they can not only enjoy what Boondocks has to offer but so they can enjoy the amazing amount of things to do, places to see and businesses to visit in our small slice of heaven in the North Carolina Mountains".
Boondocks Brewing was the first Craft Brewery to open in Ashe County, NC and was one of the first to open in the High Country as the region is called.  Since opening in 2012 Boondocks has served over 524,000 guests at their Tap Room & Restaurant which offers full service dining and an amazing selection of Craft Beers on Tap.
Boondocks Brewing operates both a full service Restaurant and Tap Room (which was named North Carolina's Best Great American Beer Bar for 2017) and a special events venue/Brewery known as the Brew Haus just one block from the Restaurant.
You can learn more about Boondocks Brewing by visiting their website www.boondocksbrew.com.
Save
Contact Info
Company: Boondocks Brewing
Contact: Gary Brown
Email: brewman@boondocksbrew.com