Creature Comforts Brewing Company will package its year-round rye amber ale aged on French oak, Reclaimed Rye, in cans for the first time this February. Reclaimed Rye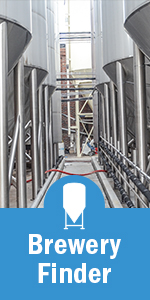 will join Tropicália (IPA), Athena (Berliner Weisse), and Bibo (Pilsner) as the fourth year-round offering to be made available in cans.
Reclaimed Rye is a uniquely complex and full-flavored amber ale that the brewery ages on French oak. Creature Comforts' French oak aging process combined with malted and flaked rye delivers a well-rounded body, with notes of toasted bread, spice, and subtle vanilla. Reclaimed Rye is 5.5-percent ABV.
"We have wanted Reclaimed Rye in cans for three years," said Creature Comforts Co-founder and CEO Chris Herron. "It is a favorite beer around the brewery and in the market, but capacity constraints have kept it as a draft only offering. With our capacity increase coming from our new brewery, the wait is finally over and cans of Reclaimed Rye will finally be a real thing!"
The beer was named with the brewers' intentions in mind of shedding new light on the amber style – reclaiming it back from the ordinary. In addition, the name is a nod to the wood that was reclaimed to make up the bars, picnic tables and paneled walls in the brewery's tasting room. Local woodworkers, Oneta, designed and built the reclaimed wood additions to Creature Comforts' tasting room.
Reclaimed Rye cans are set to release onsite at the brewery on February 17 and then in the Athens and Atlanta markets shortly thereafter. For more information about Creature Comforts Brewing Company visit www.creaturecomfortsbeer.com.