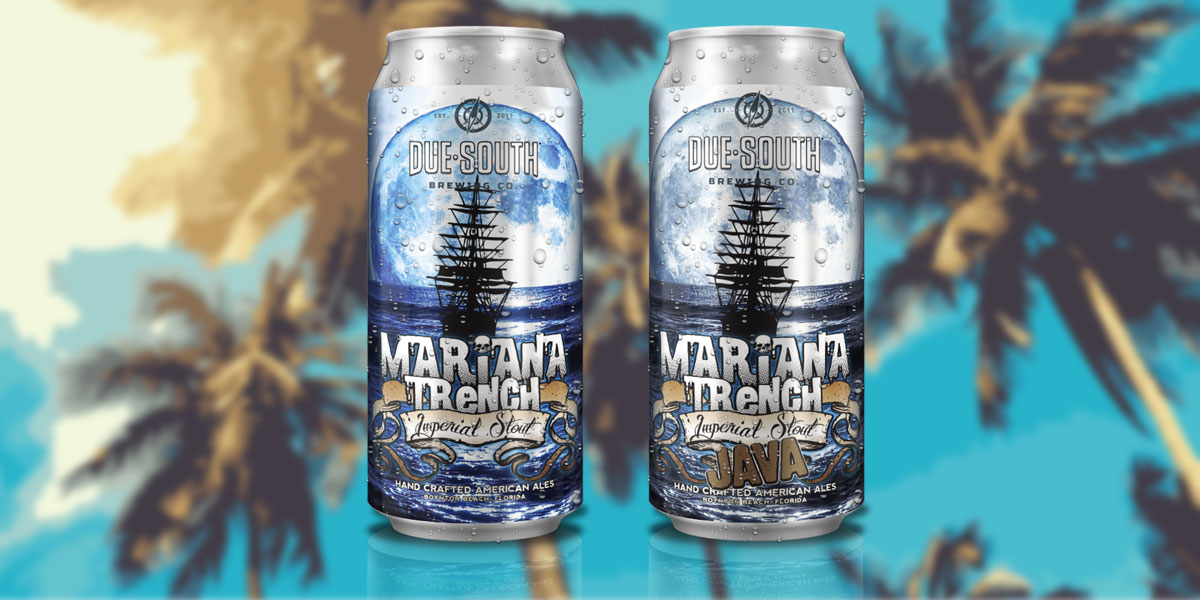 Due South Brewing to Host 4th Ann. Trench Day
For the fourth year, Due South Brewing Company will be hosting its annual Trench Day event on Saturday, January 20th, 2018. This celebration of the release of the brewery's award-winning Mariana Trench® Imperial Stout is tied into an intimate three hour unlimited sampling festival.
During the event, guests will be able to sample over 40 different beers; from the return of beers we haven't brewed in years, to new beers that may never see a draft line again, to unique beers from brewery friends across the state of Florida. In addition, attendees will be guaranteed access to purchase cans of Mariana Trench Imperial Stout on site. It's a highlight to the busy South Florida beer festival season: with only 300 people in attendance, it means fewer lines for beer and less crowding.
What is Mariana Trench? This 9.8% alcohol by volume roasty American-style imperial stout is brewed with cocoa and vanilla to round out the heft of dark roasted malts used to craft this award-winning beer. While taproom regulars are the biggest fans, Mariana Trench has received plenty of accolades. It won Gold in the Imperial Stout category at the 2014 Best Florida Beer Competition, BeerAdvocate magazine said "Mariana Trench holds our taste buds firm and slaps them around with roasted lushness," and the Palm Beach Post declared it the Beer of the Year in 2015.
For the first time, Due South will be putting this big beer into 16 ounce cans. As a huge proponent to the canned beer movement, Due South Brewing decided to switch all of their releases to cans, including imperial stouts and barrel aged beers.
"Mariana Trench is the perfect example to show that even the most stalwart of beers can be in cans," said Doug Fairall, Brand Marketing Manager for Due South Brewing Co. "We are big fans of the can package format."
As for the event itself, tickets are on sale at http://www.duesouthbrewing.com/trench-day-2018/, and allow access to unlimited sampling of all beers poured on site from 3 p.m. to 6 p.m. on January 20th. Attending Trench Day guarantees the ability to purchase Mariana Trench® Imperial Stout and Java Mariana Trench Imperial Stout, a variation that is brewed with coffee. Quantities will be limited. In addition, there will be food trucks on site and Mariana Trench merchandise to take home.
Full details on Trench Day are available on http://www.duesouthbrewing.com/trench-day-2018/ where the brewery will update the beer list and food truck schedule as the event draws nearer.
About Due South Brewing Company: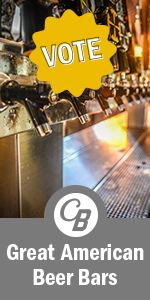 Due South Brewing Co. is a distributing brewery in Boynton Beach, FL. Their beers are currently available on draft and in cans in hundreds of bars, restaurants, and stores in Florida, from Key West to Daytona, including Orlando and the Tampa Bay area. The Due South Brewing Co. tasting room & brewery is open to the public every day at noon except Monday when they are closed.
Due South Brewing Company is located at 2900 High Ridge Rd #3, Boynton Beach, FL 33426. For more information, please visit http://www.duesouthbrewing.com or call (561) 463-2337.
Like us on Facebook: https://www.facebook.com/DueSouthBrewing/
Follow us on Twitter & Instagram: @duesouthbrewing
Contact Info
Company: Due South Brewing Company
Contact: Doug Fairall
Email: doug@duesouthbrewing.com