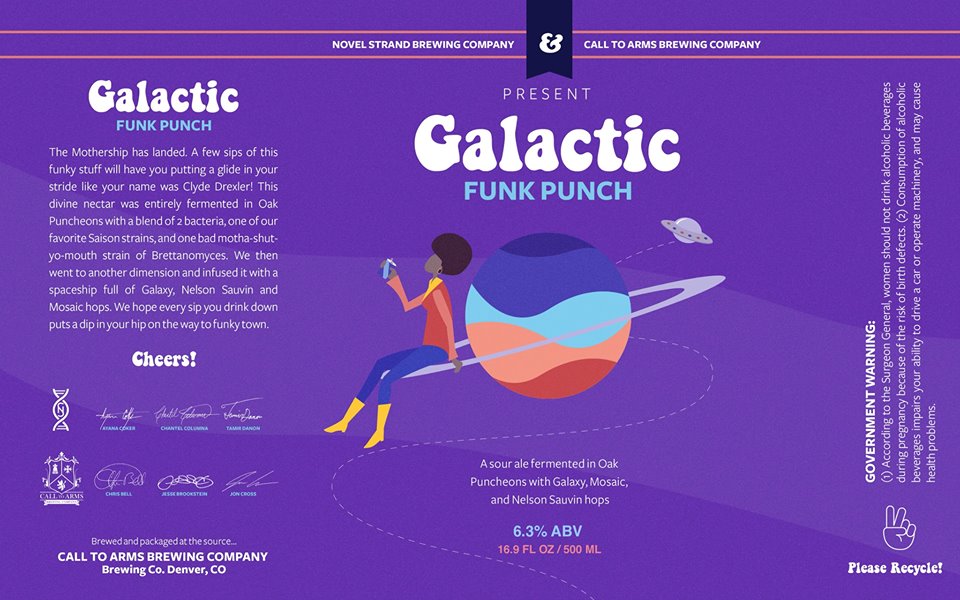 Galactic Funk Punch Can Release!
The Mothership has landed. Make your way down to Call to Arms Brewing on March 10th, from 12 PM to 11 PM, for the extremely limited can release of Galactic Funk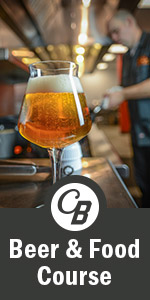 Punch, an oak-fermented sour ale brewed in collaboration with Novel Strand Brewing Company.
A few sips of this funky stuff will have you putting a glide in your stride like your name was Clyde Drexler! This divine nectar was entirely fermented in Oak Puncheons with a blend of two bacteria, one of our favorite Saison strains, and one bad motha-shut-yo-mouth strain of Brettanomyces. We then went to another dimension and infused it with a spaceship full of Galaxy, Nelson Sauvin and Mosaic hops. We hope every sip you drink down puts a dip in your hip on the way to funky town.
At 6.3% ABV and zero IBUs, this unique ale is a mix of both traditional and modern souring and hopping techniques. Expect an initial wave of Brett funk joined by a heady mix of tropical fruit flavors birthed over several months of flirtation between hops and microbes. A dry, fluffy mouthfeel seals the deal and makes this beer so crushable the cans should have a 'fragile' sign on them.
This beer is being released on Saturday, March 10, 2018 from 12 PM-11 PM at Call to Arms Brewing Company at 4526 Tennyson St. in Denver, Co.
-Only a hundred 4-packs available!
-Packaged in 16 ounce cans
-Cost is $20 per 4-pack
About Call to Arms Brewing Company
Call to Arms Brewing Company was founded by the three fellas to the left: Jesse Brookstein, Jon Cross, and Chris Bell. Like so many friends you meet later in life, the three of us struck up a friendship while partaking in a shared passion – in this case, brewing, cellaring, and packaging beer at Avery Brewing Company in Boulder, CO. And as is also the case with friends you meet as adults, we each come from fairly different backgrounds. Chris and Jesse are northeasterners, from Connecticut and upstate New York respectively, and Jon is a Coloradoan born and raised in Denver.
It's these very backgrounds (both personally and professionally) that have shaped us into the people we are today, and with Call to Arms we plan to blend the cultures of the northeast with those of Colorado in a way that focuses strongly on a love of local, traditional food and drink to create a timeless, moody, neighborhood-friendly brewery focusing on craft beers, artisan provisions, and community awareness.
Contact Info
Contact: Emily Trigg
Email: emily@lexapr.com