DENVER – Great Divide Brewing Company is releasing the third edition of the Denver Pale Ale Artist series with artwork created by Denver-based artist and illustrator Rachel Jablonski. Available nationwide, the Denver Pale Ale Artist Series is an ode to the city the brewery has called home since its inception 24 years ago. Great Divide will celebrate the launch with a party on Thursday, June 28 featuring Jablonski's artwork, beer, and an opportunity to meet the artist. 
The Denver Pale Ale series was created in 2016 as a way to commemorate the brewery's expansion into the RiNo Art District alongside the release of Denver Pale Ale in cans. Each year the brewery works with a different local artist to design a concept that represents what the city of Denver means to him or her.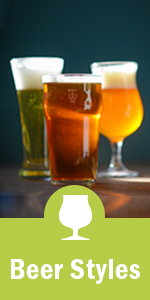 Jablonski looked to the Denver Pale Ale can as a canvas to showcase her love for the city in a very Denver way — with beer.
"I view the Denver Pale Ale Artist series as an iconic love letter to the city, and I knew I wanted to be a part of it," said Jablonski. "It's awesome Great Divide gives local artists an opportunity to pay homage to their home. I'm very proud and honored to be chosen as the third artist in the series."
Jablonski's work includes hand-drawn pen and ink illustrations that have been featured in The Guardian and Nautilus. The illustrator often draws upon inspiration from pop culture, symmetry, and nature and utilizes these elements to create a window into a world that can challenge the viewer's sense of reality. For this year's Denver Pale Ale can design, Jablonski used frames and vignettes to showcase iconic imagery from the mile high city.
"By framing a guy drinking beer in a hammock and looking out onto the Denver skyline, you get a snapshot of a popular Denver perspective on every can," said Jablonski. "Meanwhile, the framed icons of a hiker, wolf, deer, and the state capitol hang like family portraits and colors of green, orange and blue bring the artwork together." 
Denver Pale Ale Launch Party:
Celebrate local art, beer, and the vibrant city of Denver at Great Divide's Denver Pale Ale Artist Series No.3 Launch Party on Thursday, June 28 from 6 – 9 p.m. at Helikon Gallery & Studios (3675 Wynkoop Street Denver, CO 80216). There will be food truck fare, Â Denver Pale Ale, games, an opportunity to meet new artist Rachel Jablonski, and, of course, the reveal of the Denver Pale Ale Artist Series No.3 artwork. The gallery will also be showcasing the brewery's past two Denver Pale Ale Artists, Josh Holland and John Vogl. You must RSVP to attend.
Denver Pale Ale is an American Pale Ale that opens with big citrus and pine notes, then smooths out with a faint toasted malt character and dry, slightly bitter finish. This beer is your go-to beer from city to trail and back again, no matter what the time or season. 
ABV 5% | Available: Year Round | Sizes: 15 packs, 6 pack, 15.5 gal and 5 gal kegs 
For promotional pictures or hi-res imagery, check our media page:
https://brandfolder.com/gdprintandpress
About Great Divide Brewing Company
Founded in 1994, Great Divide Brewing Company is one of the most decorated breweries in America, recognized for brewing some of the globe's most balanced yet assertive and flavorful beers. These beers have landed an impressive amount of acclaim, earning 18 Great American Beer Festival Medals, five World Beer Cup Awards and 14 spots on Beer Advocate's "Top Rated Beers: Colorado" (2015). Here at Great Divide, Bold Character isn't just a catchphrase. It's the philosophy behind what we brew, how we think and what we believe. For more information visit www.greatdivide.com.