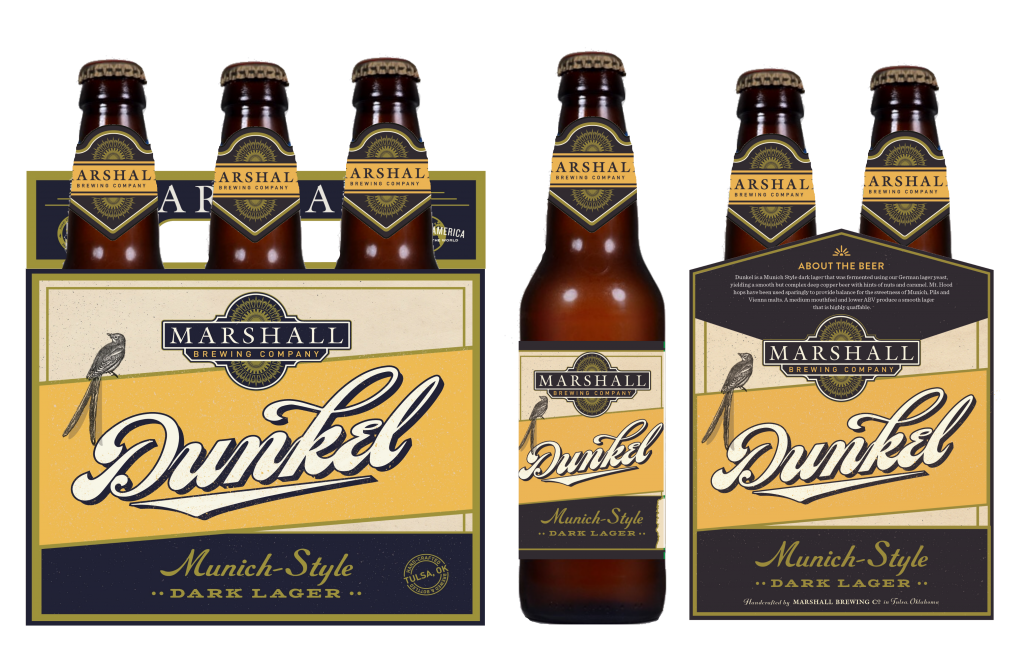 Marshall Brewing Releases Dunkel Lager in Six Packs
Tulsa, Oklahoma – Tulsa's first production brewery, Marshall Brewing Company, has released a new year round package, Dunkel Lager. The traditional Munich-style Dunkel Lager has been making its way through distribution across Oklahoma and is expected to become widely available at retail the week of February 19th.
"For 2018, as Marshall Brewing Company celebrates a decade of business, we are focusing on lagers. For the last several years we have offered a traditional Munich-style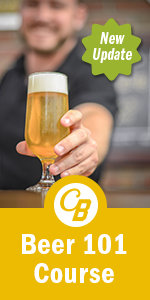 Dunkel lager available on draft at a limited number of locations only in Oklahoma. Hundreds of of fans consistency pressed us at beer festivals, our Taproom, and public encounters to please offer the Dunkel Lager in package for purchase at retail. That time has come. As a late Valentine's Day gift to beer drinkers across our distribution area, Dunkel Lager will be offered in six packs. Further, Dunkel Lager will be offered year round in the first new year round offering since This Machine IPA in 2012," explained Director of Marketing and Sales, Wes Alexander.
Dunkel is a Munich Style dark lager, brewed with reverence for tradition. Munich, Pils, and Vienna malts unite to produce a bread-like, delicate sweetness with hints of nuts and caramel. Mt. Hood hops are used sparingly to provide balance, offering up a smooth and drinkable dark lager with rich and complex flavors that keep you coming back for more. Classic, timeless, and enjoyable, Dunkel Lager checks in at a sessionable 4.8 % alcohol by weight.
Lager represents one of the most significant technological innovations in the modern era of beer. Germanic tribes developed an ingenious system of storing grain for leaner times of spring and summer by brewing beer with leftover grain from a bountiful harvest. That beer would be then be stored cold in the ice caves high in the Bavarian Alps and allowed to "lagern" through the winter months.
The early German beers fermented and stored using the "lagern" method, while clearer than most ales of the day, were still dark and probably most closely related to what we call in modern day "Dunkel Lager."
Eric Marshall a fourth generation Tulsan with a degree in International Business and German language from the University of Tulsa. Eric left Tulsa in 2004 to study the art of brewing in Munich, Germany where he was awarded the prestigious International Diploma in Brewing Technology from the World Brewing Academy. He apprenticed in multiple breweries throughout Germany. Marshall Brewing Company began offering beer commercially in May of 2008 ushering in a new era of Tulsa brewing. Employing a production model, Marshall Brewing Company focuses on handcrafting full strength ales and lagers.
Contact Info
Company: Marshall Brewing
Contact: Wes Alexander
Email: wes@marshallbrewing.com