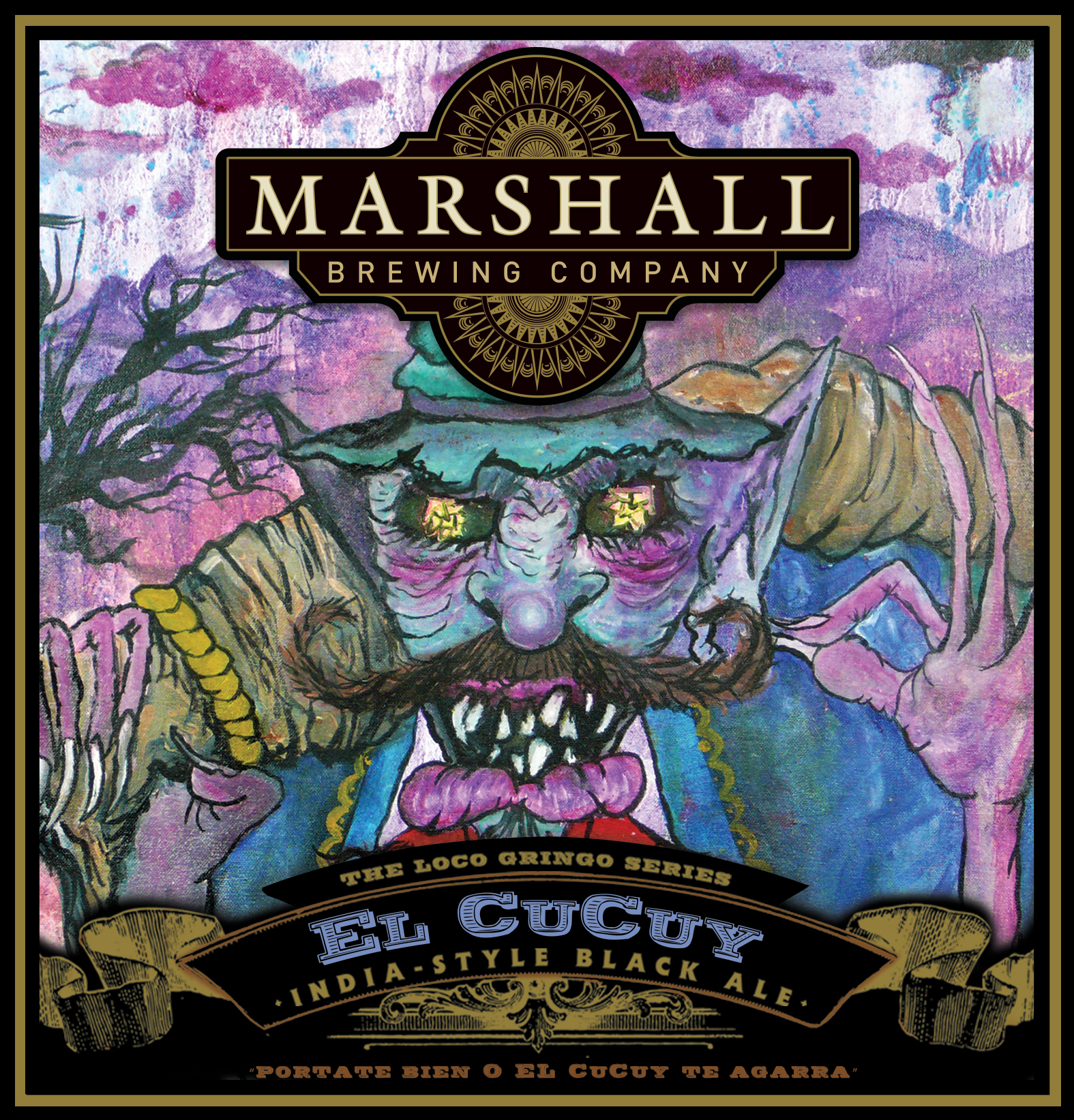 Marshall Brewing Releases 2015 El Cucuy October 29th
Tulsa, Oklahoma – October 26, 2015 – Marshall Brewing Company will officially release their limited El Cucuy, India-style Black Ale, October 29, 2015 across Oklahoma. 2015 marks the second year that El Cucuy will be released packaged in four-packs of 12-ounce bottles. El Cucuy is brewed annually before Halloween and Dia de los Muertos and will be available while supplies last.
"Fall is such a fun time at the brewery. We just said goodbye to our Oktoberfest Lager at Tulsa Oktoberfest this past week and this week release El Cucuy just in time to celebrate Halloween and Dia de los Muertos. We have one more up our sleeve for the Holidays!" said Wes Alexander, director of sales. "Last year El Cucuy made the switch from 22 ounce bottles to 12 ounce bottles sold in four packs. The feedback was unanimously positive as consumers appreciated a more user friendly single serve option."
In Latin American cultures, El Cucuy is an imaginary creature of the dark, similar to the boogeyman, which haunts the minds of children and adults alike. El Cucuy India-style Black Ale features dark roasted notes that sneak up on the subdued caramel malt backbone and the irresistible bitterness creating a harmonious and frighteningly delicious balance. But beware, this beer is dry-hopped providing an intensely vibrant floral and citrusy aroma and at 8.6% abv is not a monster to be carelessly dealt with.
ABV: 8.6 %
IBU: 80
Contact Info
Company: Marshall Brewing Company
Contact: Wes Alexander
Email: wes@marshallbrewing.com