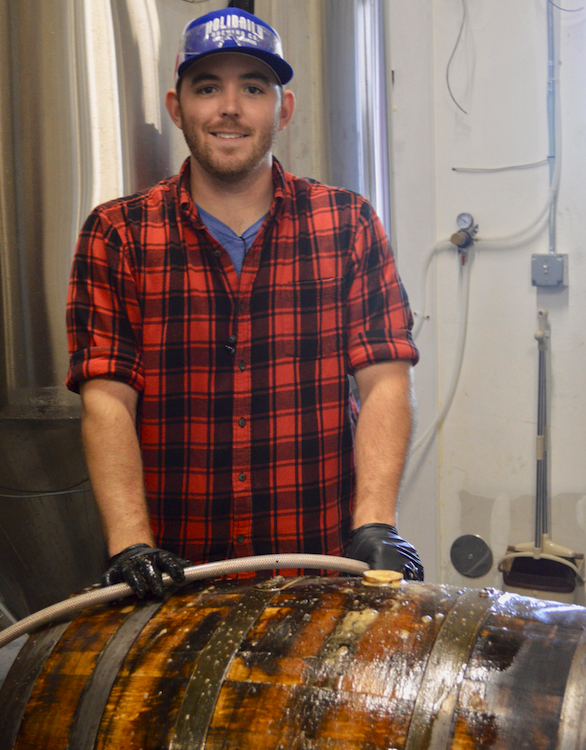 New Year, New (Gluten-free) Beer from Holidaily: Four Brothers Belgian Quad
GOLDEN, CO – Holidaily Brewing Company's Four Brothers Belgian Quad is planned for its first-time release on January 1 in the brewery's tasting room in Golden.
Named after head brewer William Martinez's four sons, this Belgian quad has a rich and sweet malty presence, a light spiciness, and a vanilla undertone.
Although Holidaily has taken inspiration from the Trappist monasteries of Belgium that introduced this style, there's a twist to Holidaily beers.
Their beer is made with 100% gluten-free ingredients. Roasted buckwheat and millet comprise the grains used to brew this first of its kind gluten-free beer, lending to a nice grain flavor and full-bodied mouthfeel similar to traditional Belgians.
This bourbon-barrel aged quad is brewed with abbey yeast and sits at about 12% ABV, best enjoyed with good friends to ring in the new year.
About Holidaily Brewing Co.: Holidaily Brewing Co. is Colorado's only 100% certified dedicated gluten-free brewery, one of only 9 in the United States. Holidaily Brewing Co.'s brewery and tasting room are located in Golden, Co. at 801 Brickyard Circle. Beers are distributed to liquor stores, restaurants and breweries throughout Colorado. www.HolidailyBrewing.com
For more information email info@holidailybrewing.com.
Contact Info
Company: Holidaily Brewing Company
Contact: Kaitlyn Gipple
Email: kgipple@holidailybrewing.com