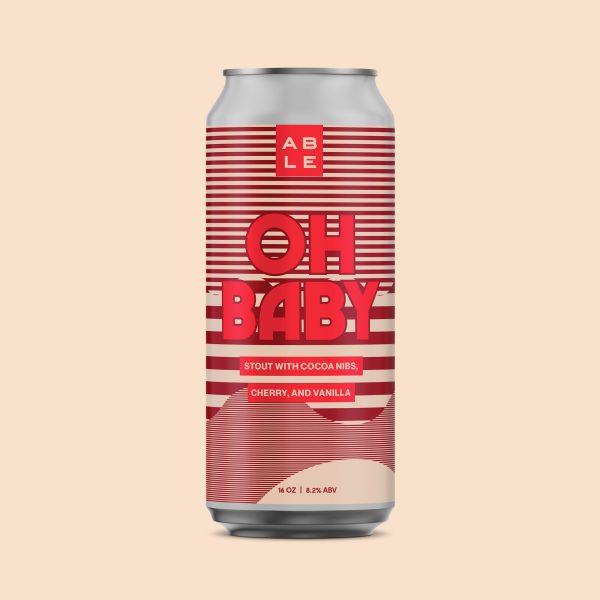 Oh Baby: New Chocolate Cherry Stout from Able is Down with Decadence!
Minneapolis – Able Seedhouse + Brewery in Northeast Minneapolis is proud to release Oh Baby. This full body stout starts with a beer base which is rich and sweet.  The malts are flavorful and plenty, with the oats and lactose adding a silky and smooth texture.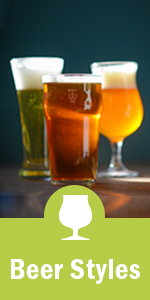 "Berry notes from the Glacier hops are slight, and compliment the beer's sweet, dessert-like ingredients," describes Able Head Brewer Bobby Blasey. "Cherries, cacao nibs and vanilla all blend deliciously with the full flavor of the beer to make for an extremely pleasing blast of indulgence, like the cherry on the top of a sundae."
Oh Baby is a full flavor stout with an 8.2% ABV and 8 IBU. Try it in a pint or crowler in the Able taproom starting November 15th. Oh Baby is in restaurants and stores starting November 18th.
For samples, interview opportunities or additional details, please contact Kelly Plummer at 651-206-9852 or kelly@superstarpr.com.
 ABLE Seedhouse + Brewery
Founded in 2015, Able Seedhouse + Brewery is a community of creative, hard-working and thoughtful people dedicated to building locally-inspired and ultra-fresh beer. Every concept, piece of art, package, design, and beer poured at Able are the result of a very curious group of people and the community supporting them. ABLE is located in the Arts District of Northeast Minneapolis at 1121 Quincy St NE. Check out our taproom, active event schedule and an evolving beer menu. ABLE is also home to Animals Barbeque Company. To learn more, go to: www.ablebeer.com
BE YOU. BE ABLE.
Contact Info
Contact: Kelly Plummer
Email: kelly@superstarpr.com