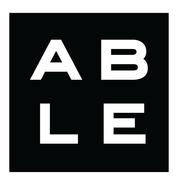 Powder Flicks, Ski Swag and New Beer! Join Us At Able Seedhouse + Brewery
Sip on Able's New Releases, Catch a Powder-Filled Double-Feature and Win Ski Swag!
WHAT:  Ski Double Feature, New Beer, BBQ, Swag and more!
We're dropping two killer ski films to get fired up for the coming season. We are honored to work with Faction Skis to premier their new film, The Collective. And of course we're amped to work with Level 1 to launch their final feature film, Romance. It'll be a rad night of beer releases, sendy vibes, free giveaways from our buds at Gear West and BBQ from Animales Barbeque Co.. Come out and hang!
SCHEDULE:
3PM                 Shapes & Sizes – Crowler & Taproom Release of our new Hazy IPA
4PM                 Sendy McSenderson – Draft release of a new Taproom-Only beer
7PM-ish           Minnesota Premier of Faction's The Collective
8PM-ish           Swaggy giveaway
9PM-ish           Minnesota Premier of Level 1's Romance
10-ish              Grand Prize Giveaway
Free Event, All Ages Welcome
WHEN:            Thursday, October 24th Starts at 3pm
WHERE:           Able Seedhouse + Brewery | 1121 Quincy St NE. | Minneapolis 55413
For interview opportunities or additional details, please contact Kelly Plummer at 651-206-9852 or kelly@superstarpr.com.
ABLE Seedhouse + Brewery
Founded in 2015, Able Seedhouse + Brewery is a community of creative, hard-working and thoughtful people dedicated to building locally-inspired and ultra-fresh beer. Every concept, piece of art, package, design, and beer poured at Able are the result of a very curious group of people and the community supporting them. ABLE is located in the Arts District of Northeast Minneapolis at 1121 Quincy St NE. Check out our taproom, active event schedule and an evolving beer menu. ABLE is also home to Animals Barbeque Company. To learn more, go to: www.ablebeer.com
BE YOU. BE ABLE.
###
Contact Info
Company: Able Seedhouse + Brewery
Contact: Kelly Plummer
Email: kelly@superstarpr.com