This summer Redding, California and the Shasta Cascade's brewery scene is a fun way to spend an afternoon. A great way to decompress (and rehydrate) after a day in the wilderness on the waterfall loop or in the mountains, be sure to visit these breweries to get a taste of what Redding and the Shasta Cascade has on tap throughout the region.
At first Fall River Brewing Company was a garage-operated bucket list idea. Eventually turning into  a lifelong dedication to their craft for John and Amanda Hutchings  in 2011, Fall River is now in their 8th year of the beer business and in their brand-new brewing facility as of June 2018. At both the brewery and taphouse – dogs and kids allowed – guests can sample the wide variety of uniquely named beers, especially the Lazy Hazy IPA, fruity and refreshing for summer.  At both locations (only a 9-minute ride apart) guests can find food trucks and a laid-back environment to enjoy an afternoon or evening. August releases include: Numb Numb Juice – a hazy, fruity, tropical IPA served in a coconut is perfect for the August heat (Aug. 3) and the annual release of the LIP RIPA – one of the breweries original creations released once a year.
Established in 2017, Owners Adam Ward and Bart Hauptman envisioned opening a place that included all the great things they experienced at other restaurants & brewpubs. Today, Final Draft Brewing Company is a full-service brewpub featuring 24 rotating in house beers on tap and a full food menu. A family friendly environment, pet friendly outdoor patio, indoor corn hole courts, big screen tv's and an open area brewhouse located directly behind the bar, Final Draft is a great spot to catch a game or kick back with friends. Stop in throughout this month to try and catch one of August's secret releases including: Crazy Pils – A German premium full-bodied pilsner, the Barrel Aged Black Dragon – black/rye IPA aged in brandy barrels, Daisy Dukes – a french saison with fresh lavender and Pazifik Pils – A unique pilsner with Wakatu hops from New Zealand.
With a rich and detailed history rooted in the Shasta Cascade region dating back to 1992, Mt. Shasta brewing company is hidden gem with NorCal character. The brewery features its six core brews – Abner Weed's Amber Ale, Weed Golden Ale, Brewer's Creek Ale, Mountain High IPA, Shastafarian Porter and Lemurian Lager – alongside rotating seasonal beers. The Bistro at Mt. Shasta Brewing serves light bites in a mountain cabin atmosphere.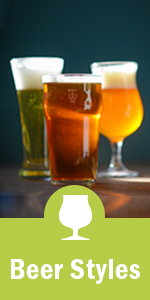 Wildcard Brewing Company
Wildcard opened its doors in November of 2012 with 4200 square feet of open warehouse space, a 10-gallon pilot system and a small, bare bones tasting room. Now, Wildcard has a fully functioning brewery in Redding, and serves beer on draft and bites at the Tied House Tasting Room, located just 12 miles down the road. Additionally, Wildcard operates the East Bay Tasting Room in Albany, CA. One of Wildcard's newest releases, Battling with Bears Double IPA, inspired by an interesting story from the Wildcard brewing team member fighting bears in combine a bouquet of tropical fruit flavors including mango, grapefruit and papaya.
Woody's Brewing Co. is a dream of many decades that evolved from a love to consume and brew beer, to all other activities involved with it. A brewery that started out with the Woody's brothers – Pat, Andrew and Scott Wlodarcyk – passion to deliver good beer in a great atmosphere. The menu is filled with everything from small bites to entrees to perfectly accompany their passionately brewed beers. The Nutty Woody is moderately sweet with a nutty, light caramel taste and a medium-dry finish.