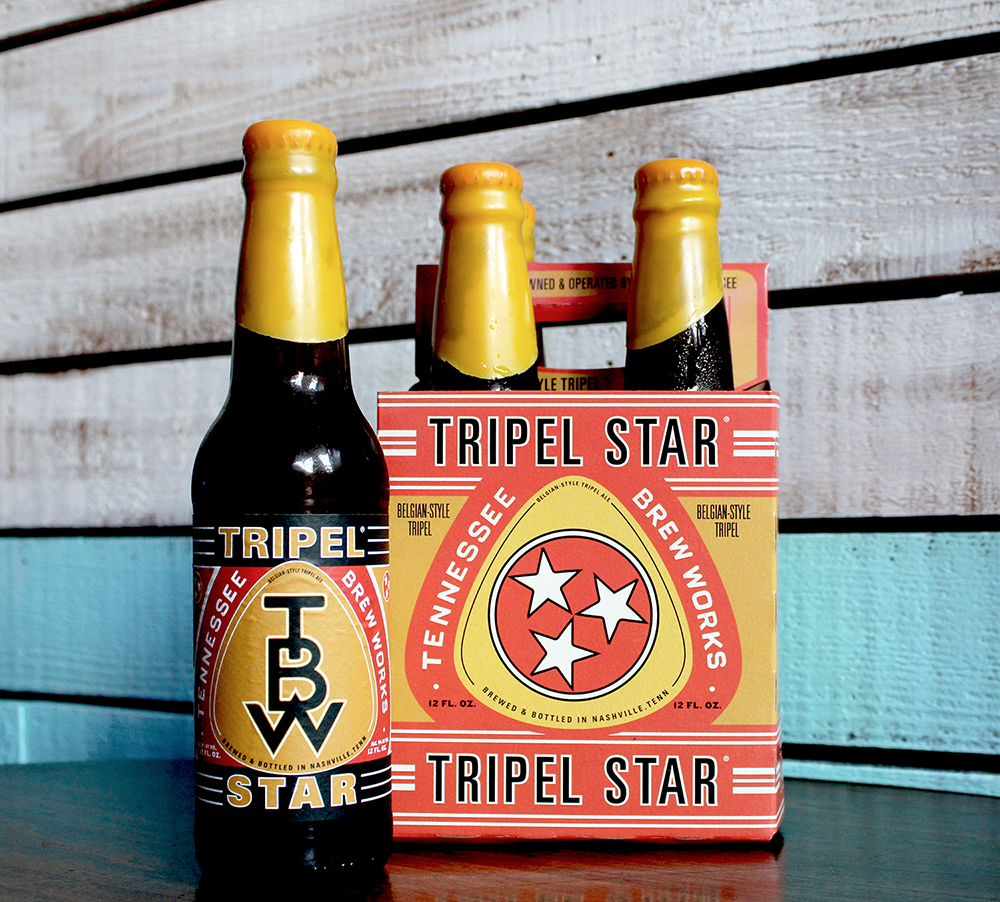 Tennessee Brew Works releases Tripel Star®, Belgian-style Tripel
NASHVILLE, Tenn.– (Aug. 25, 2020) – Tennessee Brew Works will release its limited Belgian-style Tripel Ale, Tripel Star®, 11AM Friday, Aug, 28 at their taproom located at 809 Ewing Ave, Nashville.
This Tennessee-borne Belgian-style ale is humbly brewed with inspiration from the finest Trappist traditions. Harnessing the yeast of the legendary Westmalle Abbey, they have created a traditional Belgian-style Tripel right here in Tennessee. Notes of apricot, cinnamon, nutmeg and clove provide a complex and full-flavored ale. The beer registers at 9% Alcohol-by-Volume and 30 IBUs.
"The Tripel Star is cellared for over 6-months prior to release. Stronger beers such as this one need time to properly condition for an optimal drinking experience. Accordingly, we have taken our time to nurture this creation," said Christian Spears, founder and president of Tennessee Brew Works. "Cellar cold, drink with enthusiasm."
The taproom beer release will include draft beer for dine-in and 12oz bottle 4-packs to-go. Customers will be able to pre-order the beer for curbside pickup starting at 10AM Friday, Aug 28th. Tripel Star will also have limited availability at retailers in middle Tennessee, Knoxville and Chattanooga. See social media for updates on that availability.
ABOUT TENNESSEE BREW WORKS
Tennessee Brew Works was founded in 2013 with a mission to create high quality craft beer that pays homage to the land, traditions and culture of Tennessee. They brew beers using only natural ingredients and source them from local farms whenever possible. Tennessee Brew Works is owned and operated by folks in Tennessee. They are guided by their motto: "We work hard to create high quality craft beer that makes Tennessee proud. Our culture places importance on family, friends, and community, and we hope you'll be a part of it." To learn more, visit Tennessee Brew Works at tnbrew.com.
Contact Info
Company: Tennessee Brew Works
Contact: Alyssa Gayle
Email: info@tnbrew.com