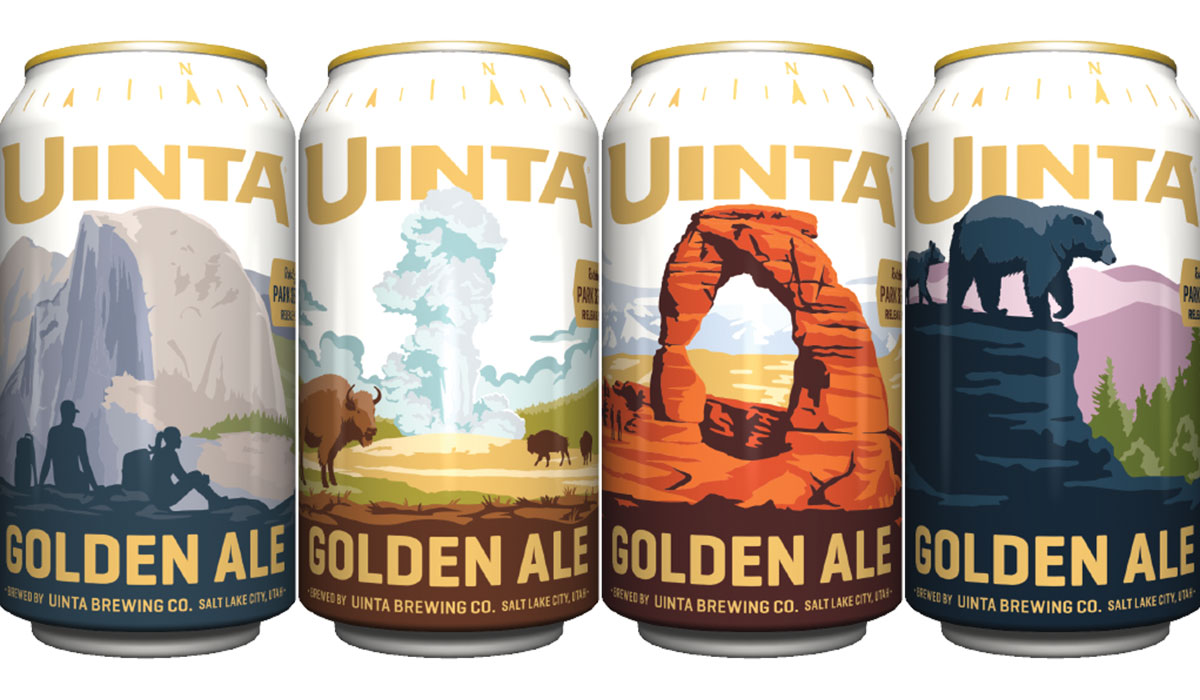 Uinta Brewing Company Launches Beer Honoring the National Parks
Uinta Brewing Company announces the release of Golden Ale, a rotating park series brewed in celebration of the diverse landscapes across the United States and the over 84 million acres of natural beauty that our National Park system promotes and protects.
Brewed with Carapils and Crystal malts and a moderate addition of Willamette and Sterling hops, Uinta's Golden Ale is approachable and refreshing with an ABV of 5.3%. While the beer inside the can will remain the same, the outer packaging will feature a rotating line-up of National Parks. Uinta, a brand powered by outdoor adventure, has aspired to brewing a beer in honor of the parks for several years.
"Many of the explorations that have inspired our beers have happened in and around National Parks and we're excited to pay homage to that with this rotating series," says Uinta's Chief Executive Officer, Steve Mills. "We're fortunate to have five National Parks within 5 hours of the brewery and hope that our Golden Ale encourages consumers to get out and explore those that surround them."
(MORE: Mark Your Calendars for American Craft Beer Week 2017)
Uinta partnered with the Anderson Design Group out of Nashville, Tennessee, to create iconic park illustrations for this collector's series. Currently, Uinta has the following parks slated for release in 2017: Yosemite, Yellowstone, Arches, Great Smoky Mountains, Acadia, Grand Canyon, Rocky Mountain and Everglades.
Golden Ale Park Series is hoped to be available in six-pack cans at the brewery and Utah State Liquor stores by late February 2017 pending Utah State approvals. Utah's own, Arches National Park, is scheduled to be third in the rotating series. Uinta hopes state approvals will happen ahead of Arches release. The beer is currently being distributed across Uinta's 37-State distribution footprint.
Contact Info
Company: Uinta Brewing Company
Contact: Lindsay Berk
Email: lberk@uintabrewing.com