SAN DIEGO, CA — Pure Project Brewing teamed up with fellow California 1% for the Planet Members, Topa Topa Brewing Co. and Smog City Brewing Co. to brew "Brut for the Planet IPA."
This 7.2% ABV Brut IPA is intended to resemble a West Coast IPA melded with the dryness of a Brut Champagne. A clean and crisp IPA, with a nice smooth lingering bitterness. Mellow hoppy aroma up front, with a subtle light body, and a fantastically dry finish.
The beer aims to raise awareness about the need for environmental action, and how breweries that are a part of the 1% for the Planet movement are taking action.
"Beer is an agricultural product and if we do not take care of the land that sustains our agriculture, there will eventually be nothing left to brew with," said Winslow Sawyer of Pure Project Brewing.
Since the breweries teamed up, fellow California brewery, Alvarado Street Brewing also just announced their 1% For The Planet membership.
"Good beer can reflect the health of our planet," said Kate Williams, 1% for the Planet's CEO. "We are thrilled to continue to add to the robust list of breweries around the world that are taking action on the environment."
1% for the Planet has provided these breweries with a unique opportunity to give back to their local communities as well as help to grow their business.
"All in all our partnership with 1% has been a wonderful addition to our brand here at Topa Topa," said Jack Dyer of Topa Topa Brewing Co. "The relationships we have established in the community have helped propel our growth as a company."
For more on 1% for the Planet's craft beer membership, please visit: http://www.onepercentfortheplanet.org/what-we-do/our-stories/14-our-stories/228-our-craft-beer-members
About Pure Project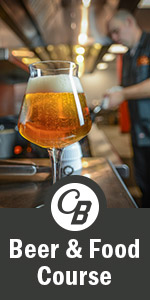 San Diego based Pure Project is focused on creating an impact both in our business, locally and around the world. At their brewery, Pure Project aims to reduce and reuse as much waste as possible including encouraging customers to bring coolers and bags instead of us using plastic snap packs. They reuse old grain bags for trash and giant rubber bands instead of shrink wrap to name a few. They are committed to sourcing locally and recently start using California grown and malted organic grain which has been a huge step forward towards sustainability.
Currently to meet their 1% for the Planet annual giving. They donate 1% of all revenue to San Diego Surfrider, San Diego Coastkeeper, Outdoor Outreach and the Conservation Alliance.
About Topa Topa
Ventura based Topa Topa Brewing Co. utilizes their partnership with 1% for the Planet by focusing on a local 1% for the planet approved nonprofit each quarter. Not only does that nonprofit get the benefit of receiving 1% of sales that quarter, but the partner is also offered the opportunity to engage with our community directly in our taproom. They do this by holding at least three events during the quarter at our taproom(s).
About 1% for the Planet
1% for the Planet is a global organization that connects dollars and doers to accelerate smart environmental giving. Through our business and individual membership, 1% for the Planet inspires people to support environmental organizations through annual membership and everyday actions. Started in 2002 by Yvon Chouinard, founder of Patagonia, and Craig Mathews, founder of Blue Ribbon Flies, our members have given more than $175 million to environmental nonprofits to date. Today, 1% for the Planet is a network of more than 1,500 member businesses, a new and expanding core of hundreds of individual members, and thousands of nonprofit partners in more than 60 countries.