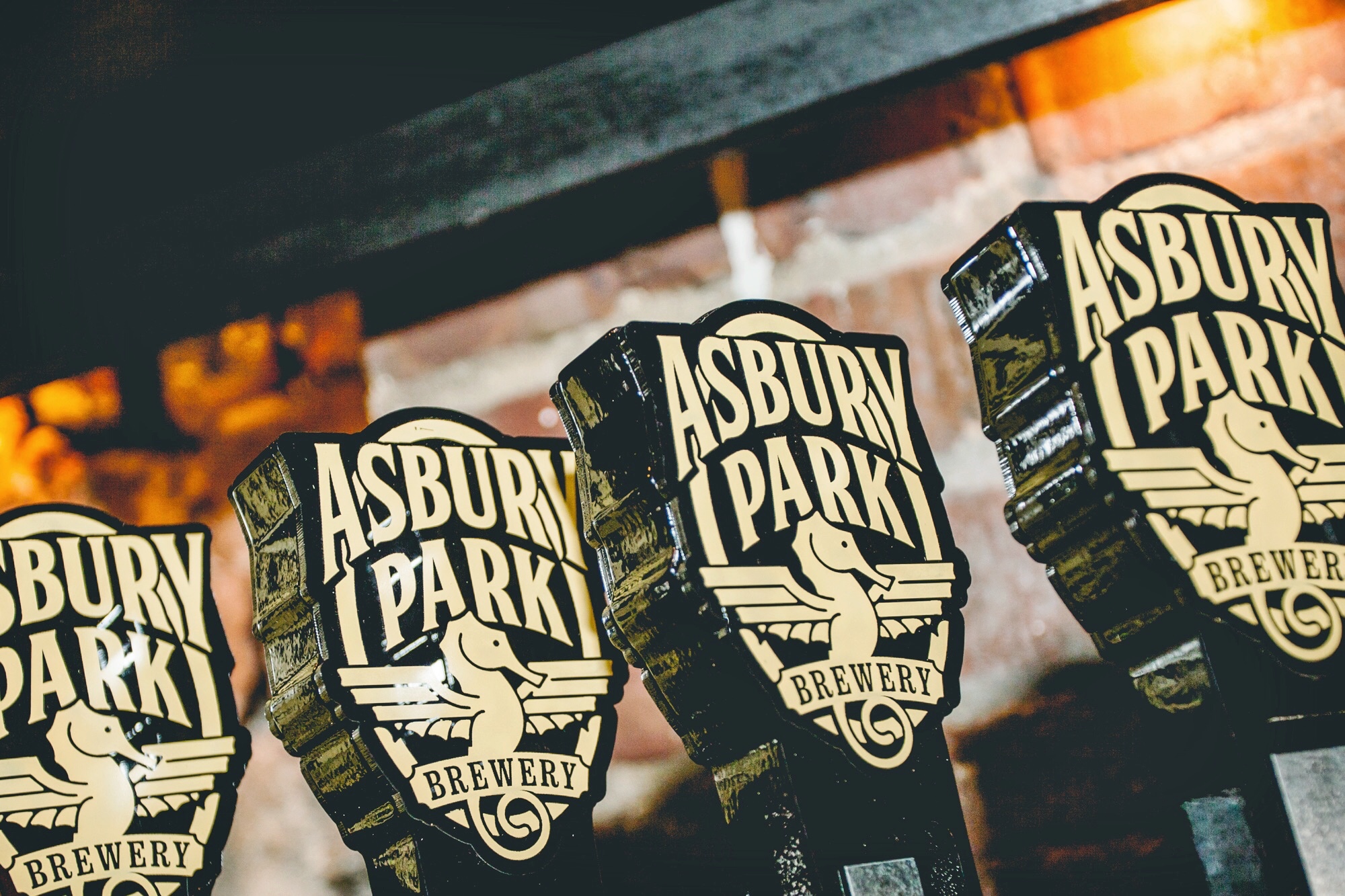 Asbury Park Brewery Now Open
BREWERY TASTING ROOM OPEN 4 DAYS A WEEK, HOSTING EVENTS UNTIL END OF YEAR
>ASBURY PARK, N.J., NOVEMBER 17, 2016– Asbury Park Brewery, the musician-backed craft beer microbrewery that opened this fall, has announced that their eponymous beers are on tap in over 130 locations across the state of New Jersey and has also opened a tasting room available four days a week at their facility on 810 Sewall Ave.
A burgeoning local favorite, Asbury Park Brewery is bringing the taste of Asbury Park to the rest of New Jersey through distinct flagship brews: XPA (Extra Pale Ale), 4/4 Session IPA, Blonde Lager and Roasted Stout, featuring seasonals including a Smoked Schwarzbier that will be available starting in December. Beer lovers can check local venues carrying APB Beer here:http://www.asburyparkbrewery.com/findus/
In addition, Asbury Park Brewery is open for tours and tastings from 4-10pm Thursdays and Fridays, 12-10pm on Saturdays, and 12-6pm on Sundays. Guests are also welcome to bring food in from local vendors offering carry out services.
Created by long-time Asbury Park local Jeff Plate, a musician-turned-attorney, the idea for the brewery began when Plate developed his original beer recipes in the kitchen of his Cookman Avenue apartment in 2007. Asbury Park Brewery is co-owned by Bob McLynn, founder of Crush Music, a global artist management company representing Grammy Award winners and multi-platinum artists such as Sia, Weezer, Fall Out Boy, Train. Like Plate, McLynn is a musician and New Jersey native with a passion for excellent beer.
The brewery is located in a 9,600 square foot warehouse with a 1,000 square foot taproom inside, and has been approved by the City of Asbury Park Zoning Board. The new facility will have a 20-barrel brew house, manufactured entirely in the U.S., and a starting capacity for 2500 barrels per year.
Upcoming Asbury Park Brewery Events:
Saturday, November 19 (@ Convention Hall) Asbury Park Brewery in partnership with Forth Union and Brixton Clothing are hosting a winter coat exchange in Convention Hall, Asbury Park. Guests can enjoy music and a tap takeover featuring Asbury Park Brewery's flagship beers. Donate a gently used coat and be entered to win a new coat courtesy of Brixton.
Friday, December 2 (@ Asbury Park Brewery) We will be releasing our limited batch, winter seasonal offering: Smoked Schwarzbier. Schwarzbier is a traditional German style of black lager. It is light bodied, like your favorite lagers, and gets its black color from roasted barley and Munich malt. The addition of Beech smoked barley gives a smoky background flavor, perfect for enjoying by the fire! Customers can enjoy the beer in our tasting room, and can purchase one growler per customer.
Saturday, December 10 (@ The Grand Arcade) Asbury Park Local's Holiday Party and Toy Drive, happening in the Grand Arcade, Asbury Park is a concert event featuring popular local musical acts performing around the Christmas tree. AP Brewery is proud to be the featured beer at this event, and Toys for Tots will be accepting toy donations at the door.