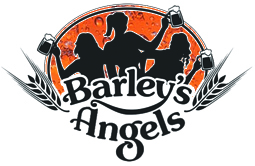 Barley's Angels International Women's Day Fundraiser 3/8
On March 8th, 2013 5-7 pm Celebrating International Women's Day, Barley's Angels women explore beer with a benefit fundraiser for Portland Women's Crisis Line at Buckman Botanical Brewery
We'll be treated to a brewery tour, a flight of Botanical brews and appetizers while raising funds for a local organization that serves women in need. The beer – a flight of 5 brews (subject to change based on availability):
Apple Beer
Orange Peel Ale
Barrel Aged Pumpkin Kolsch
Chamomello
Ginger Pale Ale
The Appetizers Choose from (included with your ticket) :
Hummus Platter
Buffalo Chicken Wings
Baked Crab & Artichoke Parmesan Dip
Kobe Beef Sliders
Smokey Beans & Rice
We're also taking a collection for practical items on PWCL's Wish List (Found here). Bring any items with you the day of the event or drop off with Christine Jump at 1001 SE 9th Ave, Portland Oregon, 97214
Tickets $25 online at http://barleysangels.org,  and include tour, beer, appetizer, contribution, and gratuity. Space limited please reserve your seat early. Women only.
# # #
About Barley's Angels: Barley's Angels Organization offered women more 280 educational craft beer experiences in 2012. There are now 37 chapters found in six countries. Chapters operate autonomously bringing craft beer professionals and experts together with eager female consumers to expand the appreciation, understanding and sharing of craft beer. To form a chapter or find one in your area visit http://barleysangels.org
About Portland Women's Crisis Line: Founded in 1972 this organization dedicates it's resources to women through their:
Advocacy Program Services
Volunteer & Outreach Services
Finding Resources
Safety Planning
Shelter Space
Contact Info
Company: Barley's Angels
Contact: Christine Jump
Email: christine@barleysangels.org