The return of Barrel-Aged Beer Day is upon us! For this global holiday, we honor the people, passion and time invested in creating beautiful, barrel-aged beers.
The first Friday of October this year is October 6, 2017, and we encourage you to celebrate with colleagues and customers alike. A tap takeover featuring beers that have been in contact with wood,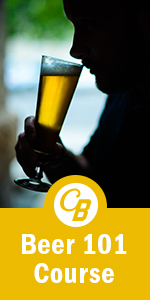 an educational panel about the processes involved and special bottle releases are all great ways to give a nod to the art form.
Style Spotlight: Barrel-aged Beer
The easiest way to be involved is via the #BABeerDay hashtag on Instagram, Facebook and Twitter. The @BABeerDay account will repost content using the hashtag. Appropriate content will also be reposted by @thebruery and @brueryterreux handles. That adds up to a combined reach of nearly 250K barrel-loving fans!
Below is some simple copy to get the conversation started on your social media. This link has free content to support your messaging.
Barrel-Aged Beer Day returns on Friday, October 6. What barrel-aged beer will you open up from your cellar? #BABeerDay
On Oct. 6 for #BABeerDay, we'll be thanking brewers for the time, energy and love that goes into barrel-aged beers.
We'll be honoring unique and flavorful beers that can only be achieved thanks to the beauty of the barrel on Oct. 6 #BABeerDay
What's the most unusual barrel-aged beer you've tried? Celebrate it on Oct. 6 during #BABeerDay. You may get a special badge with a checkin on #Untappd!
Developing the unique and beautiful flavors imparted by barrel-aging is an art. Honor these beers and brewers with us on #BABeerDay 10/6
Raise a snifter to your favorite barrel-aged beer on October 6 for #BABeerDay
In the coming weeks, we'll share more details about what our breweries plan to do to honor the holiday at our Tasting Rooms, in our local market, and at the Great American Beer Festival.
Cheers from The Bruery & Bruery Terreux!
Questions? Thoughts? Contact: cambria@thebruery.com