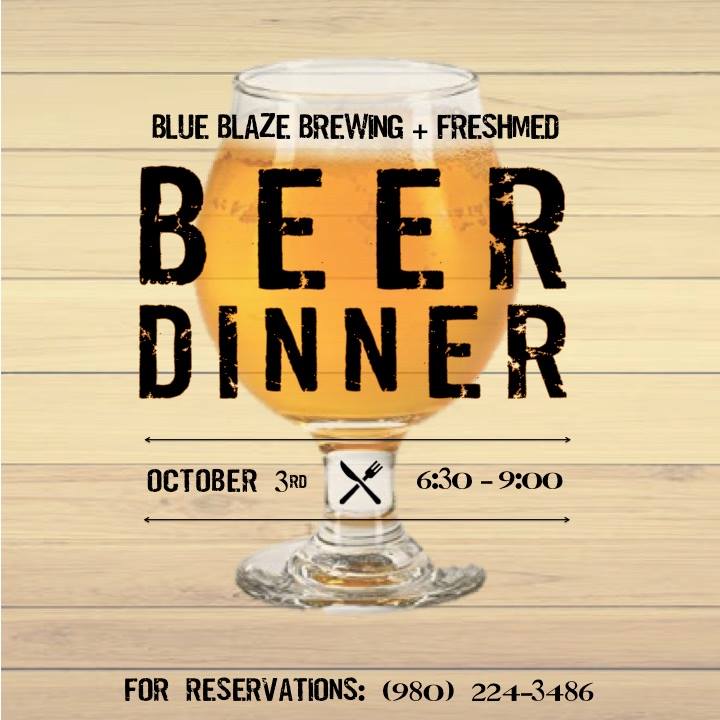 Beer Pairing Dinner with Fresh Med & Blue Blaze Brewing
Blue Blaze Brewing and Fresh Med have partnered together to create a 3 course, hand-crafted culinary experience! Each course will be paired with a 13oz Blue Blaze beer and will feature dishes not found on Fresh Med's traditional menu.
Before each course, a representative from both Blue Blaze Brewing and Fresh Med will give a brief introduction into the beer and food pairing.
(READ: Find a Craft Brewery Near You!)
October 3 6:30 PM – 9:00 PM
To make reservations, call (980) 224-3486 -or- visit CharlotteBeerDinner.com.
Tickets are $51.30 each.
Contact Info
Company: Blue Blaze Brewing
Contact: Ginni Lane
Email: glane@blueblazebrewing.com