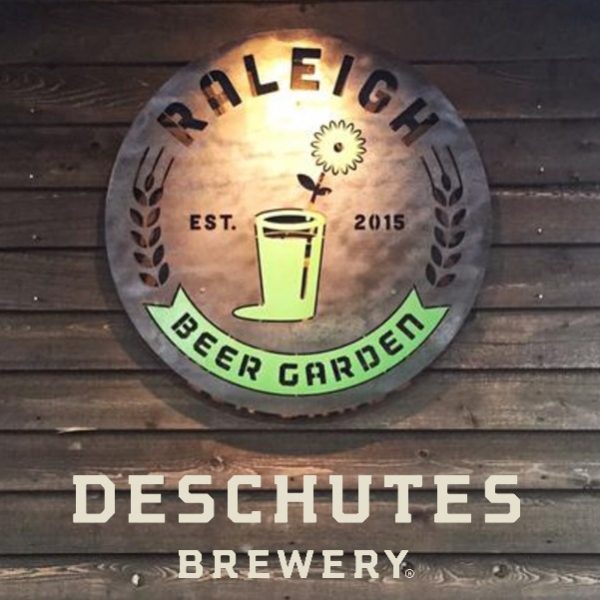 Black Butte to the Blue Ridge Backyard BBQ
Deschutes Brewery launching in North Carolina and they're celebrating with the Blue Ridge Backyard BBQ and a great selection of their many beers right here to Raleigh Beer Garden. The Oregon brewery is taking over a significant number of our 366 taps with Black Butte Porter, Fresh Squeezed IPA, Hop Slice Summer Ale, Swivelhead Red, Mirror Pond Pale Ale, American Wheat, Obsidian Stout (on Nitro!), The Abyss and Cultivateur. Raffle sales to benefit Food Bank of Eastern and Central North Carolina.
When: Thursday, June 22, 7-11 p.m.
Where: Raleigh Beer Garden, 614 Glenwood Ave, Raleigh, NC 27603
More info: https://www.deschutesbrewery.com/events/black-butte-blue-ridge-2/
Discover Deschutes
As co-owners of Deschutes, we are proud to be family and employee owned. We are dedicated to our core values and live them every day by; honoring our customers, delivering quality, working as a team, doing our best and next time doing it better, building a healthier society, celebrating the culture of beer, and owning it!!
We are committed to the craft beer industry and our community by honoring our mission to PROFITABLY DELIVER THE FINEST BEERS IN THE WORLD AND CULTIVATE EXTRAORDINARY EXPERIENCES.
Deschutes Brewery overlooks the wild and scenic Deschutes River in beautiful Bend, Oregon, home base to our adventurous, award-winning lineup of pioneering beers. You're welcome to drop in, sample our beers, and meet the beer-obsessed folks who tend them.
Contact Info
Company: Deschutes Brewery
Contact: Deschutes Brewery
Email: info@deschutesbrewery.com