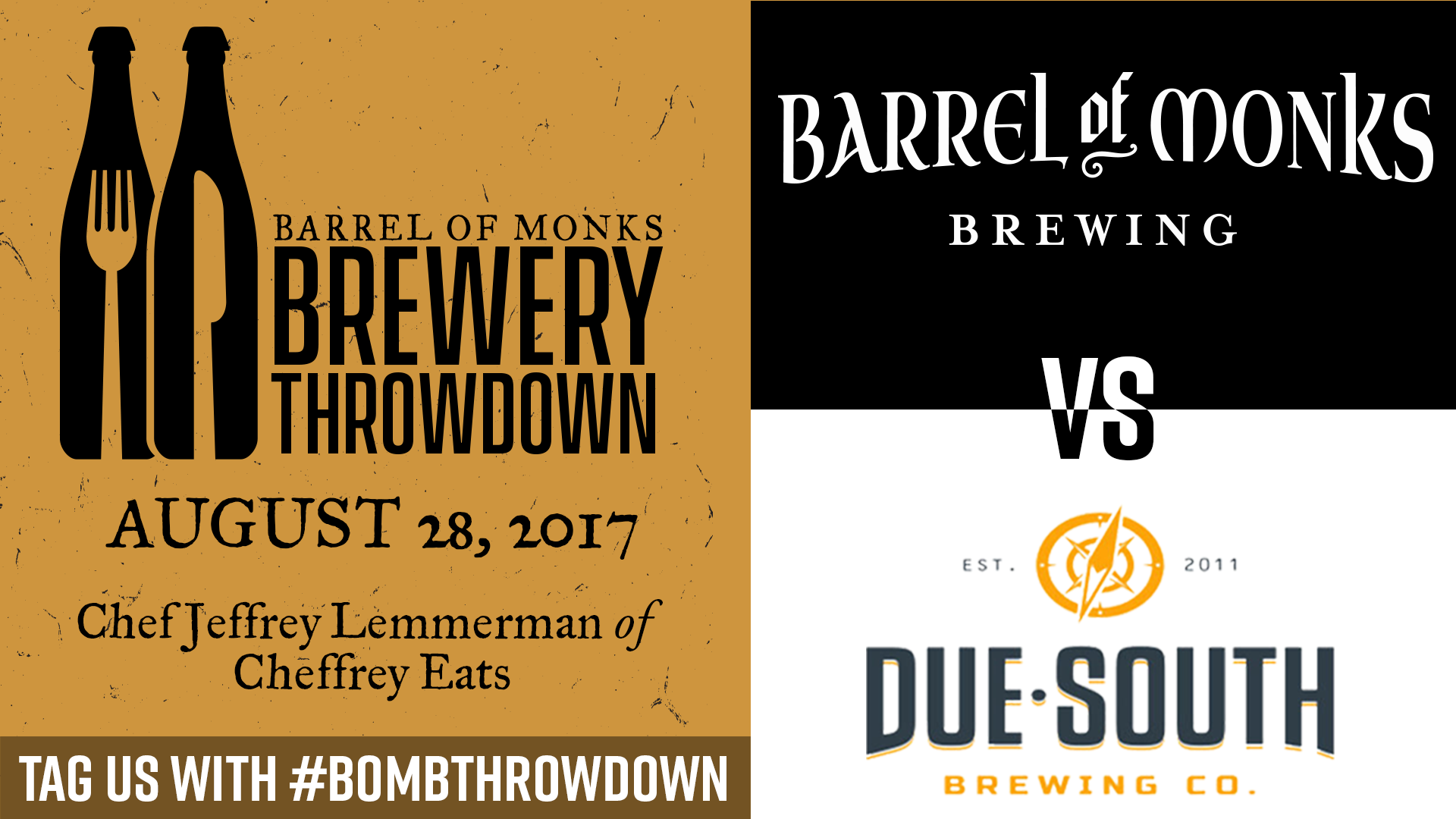 Barrel of Monks Faces Off Against Due South in Brewery Throwdown
Barrel of Monks Brewing in Boca Raton opens its doors to host another exciting Brewery Throwdown, a truly unique experience that pits its beer-pairing knowledge with that of another guest brewery. This month, Barrel is going up against Due South Brewing, a superb South Florida brewery just a town away. With a scrumptious surprise menu from Jeffrey Lemmerman of the famed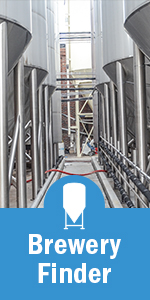 food truck and catering company Cheffrey Eats, this battle is sure to be tasty and full of malty, hoppy fun.fierce and unforgettable.
It all goes down over four courses, with four beers being represented from each respective brewery. But, there's a catch, each brewery only knows what beers it will bring. It doesn't know what food is being prepared or what beers the other is bringing until a half-hour before the event. After each dish, diners will cast their vote for which beer pairs best with the food. At the end, the brewery with the most pairings voted for wins.
Barrel of Monks Brewery
Bringing a little Belgium to Boca, Barrel of Monks is a brewery that strives for something different in the Sunshine State. In a land of IPAs and fruity treatment ales, Barrel of Monks sticks to the roots of brewing with inspiration from the historic ales of Belgium, a sprinkle of sunshine, all made in a state-of-the-art brewery.
Barrel of Monks was founded by good friends who came together to create something that has seldom been done in the United States: a brewery making exclusively Belgian-style beer. The focus is on quality – combining traditional techniques with modern technology.
Due South
Due South Brewing Co. is a craft beer brewery located in Boynton Beach, Florida. It started as a homebrewing hobby on Mike and Jodi Halker's back porch and has evolved into a mainstay in the South Florida beer community, playing host to a 27,000 square foot, 15 BBL brewhouse.
In addition to the favorites which are always on tap like the Caramel Cream Ale and their Category series, the Due South Brewing Co. Taproom has an ever evolving taplist with a full range of beer styles and profiles.
Cheffry Eats
Cheffrey Eats is a food truck that believes in freedom of expression. They accomplish this through constant innovations in their food, putting a creative twist on American favorites, such as burgers, fries and more. Each week, Chef Jeffrey Lemmerman will change the menu, thus allowing for a variety of tastes. Chef Jeff is not afraid to experiment with new ideas and flavor combinations, always evolving and expanding his menu based on the responses and feedback from fans.
Save
Contact Info
Company: AR Design
Contact: Ryan Buynak
Email: ryan@ardesign.us