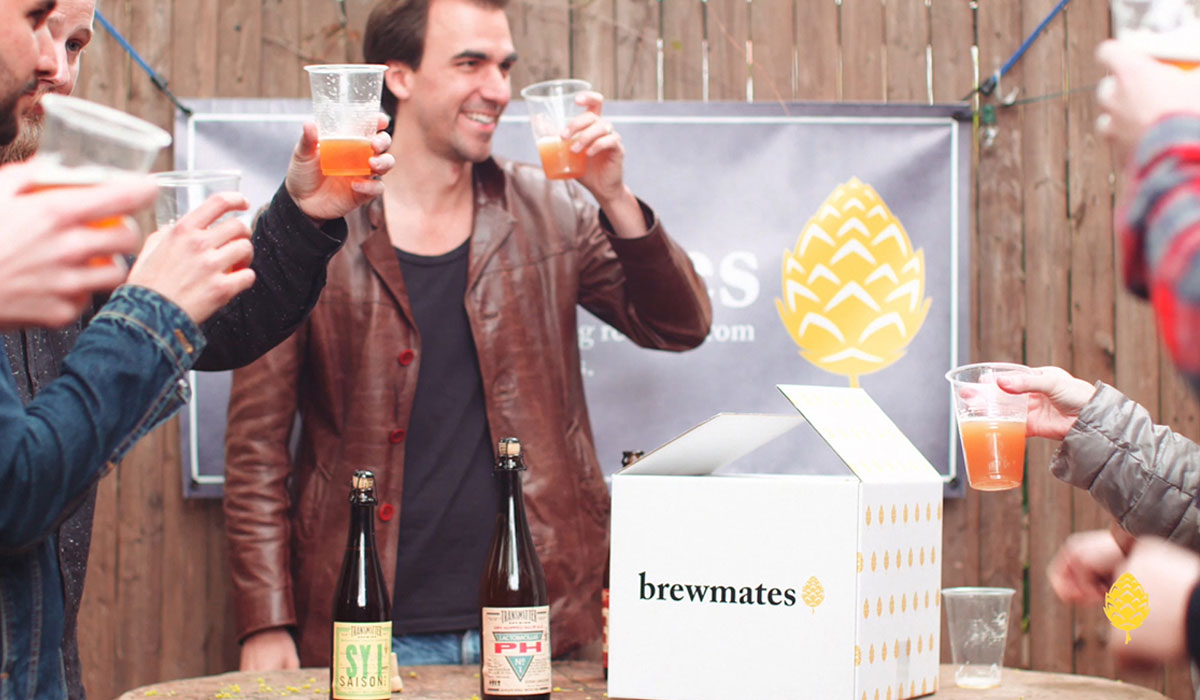 BREWMATES: A 'Blue Apron'-style Approach to Homebrew Recipe Kits
BREWMATES, a new homebrew subscription kit service, is launching their first box starting with a recipe from Keegan Ales from Kingston, NY in January 2018. Kits from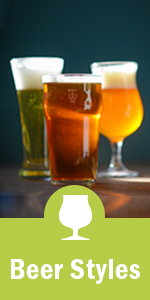 KCBC, Transmitter Brewing, Flagship Brewing, and Spider Bite Brewing/Barrage Brewing to follow.
BREWMATES is a Blue Apron-style, subscription box service that provides recipe kits for homebrewing beer with exclusive, custom recipes sourced from leading independent craft breweries. Each kit features a unique recipe, easy-to-follow instructions, all the ingredients needed to brew five gallons of beer, and a promotional item from the featured brewery. Boxes ship every two months and subscription information is available at BREWMATES.COM.
"I could see immediately how Brewmates will give a homebrewer the confidence to be able to go out, make a beer that they enjoy drinking and then feel proud about serving to their friends and family at the end of the day," says Tommy Keegan, owner and brewmaster at Keegan Ales.
BREWMATES bridges the gap between homebrewers and independent craft breweries. As of year-end 2017, there are over 6,000 independent breweries operating the in the U.S. and over 1.1 million homebrewers (source: Brewers Association). BREWMATES helps bring awareness to the breweries by directly providing their original recipes to homebrewers. Because so many independent breweries were started by homebrewers the service also provides tips and tricks from the brewmasters on how to navigate a successful homebrew.
"It goes without saying that most homebrewers are also avid beer drinkers, with everyone having their favorite local brewery," BREWMATES president and co-founder, Ryan Pointer. "Now homebrewers can brew beers created by their favorite local breweries."
BREWMATES will offer six homebrew recipe kits a year starting in January of 2018, shipped every other month, in a subscription, with Keegan Ales (Jan/Feb), KCBC (March/April), Transmitter Brewing (May/June), Flagship Brewing (July/August), and a Spider Bite Brewing/Barrage Brewing collaboration (Sep/Oct) to follow. A sixth brewery for 2018 will be announced at a later date.
Watch the video for Keegan Ales: https://youtu.be/cJdP4pVhyD4
Watch the video for Transmitter Brewing: https://youtu.be/QdjyGMFZZD4
Customers can receive 20% off their first kit by using the code BREW20 until January 15.
To learn more about BREWMATES, participating breweries, or to book an interview, contact Ryan Pointer via email at ryan@brewmates.com, or visit the website at www.brewmates.com.
Contact Info
Company: Brewmates
Contact: Ryan Pointer
Email: ryan@brewmates.com