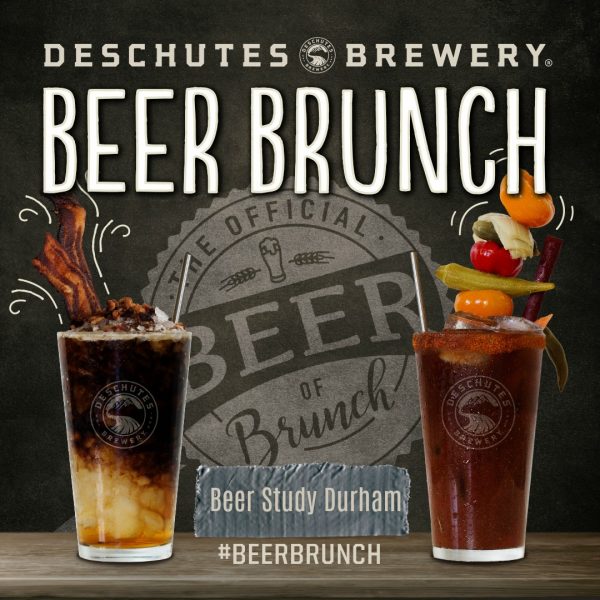 Deschutes Brewery Durham Launch Party
Come join us at Beer Study Durham for the Official Deschutes Brewery Durham Launch Party! We're welcoming Deschutes to our fine state of North Carolina with a night full of beer, food, music, games, charity, and prizes! Come meet Caroline, Chelsea, and Jeremy from the brewery and help us prove that, yes, you can have brunch for dinner.
When: Wednesday, June 21, 6-10 p.m.
Where:    Beer Study Durham, 2501 University Dr STE 9, Durham, NC 27707
More info: https://www.deschutesbrewery.com/events/beer-brunch-whats-dinner/
Contact: (984) 219-7538
Discover Deschutes
As co-owners of Deschutes, we are proud to be family and employee owned. We are dedicated to our core values and live them every day by; honoring our customers, delivering quality, working as a team, doing our best and next time doing it better, building a healthier society, celebrating the culture of beer, and owning it!!
We are committed to the craft beer industry and our community by honoring our mission to PROFITABLY DELIVER THE FINEST BEERS IN THE WORLD AND CULTIVATE EXTRAORDINARY EXPERIENCES.
Sustainability. Not just a word.
Going the extra mile to do the right thing wherever possible is built into our culture and values. We respect our people and communities, and want to continue to push ourselves to minimize the impact on this planet. We implement responsible solutions, and our reporting process identifies the hard work we are doing, and the work we need to do as we move forward.
Contact Info
Contact: Deschutes Brewery
Email: info@deschutesbrewery.com