DENVER – Call to Arms Brewing Company is excited to announce a gold medal win for  in the Fresh or Wet Hop Ale category. Awards took place on May 3, 2018 at Music City Center in Nashville, Tenn. 
The World Beer Cup® is a global beer competition that evaluates beers from around the world and recognizes the most outstanding brewers and their beers. This year awards were given in 101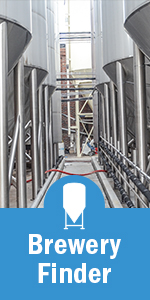 beer-style categories. World Beer Cup winners were selected by an international panel of 295 beer judges from 33 countries, 72 percent of whom were from outside the United States. Widely regarded as the Olympics of Beer, the World Beer Cup saw an impressive field of 8,234 entries from 2,515 breweries in 66 countries— the largest competition to date. 
This is the first World Beer Cup® Award for the almost three-year-old brewery. 
"Our deep love for Billy Madison inspired this hoppy beer," said Jon Cross, co-owner of Call to Arms. "Light and crisp with tons of citrus/pine wet hop Cascade. And no… we will not make out with you."
More than 100 pounds of whole-cone Cascade hops and a serious addition of Mosaic, Amarillo and Galaxy hops goes into the wet-hopped IPA. The result is a 6.7 percent ABV beer packed with strong notes of orange zest, ripe peach and spruce tips. This is the second iteration of Call to Arm's More Like Bore-O-Phyll. 
With the win, Call to Arms is working to track down some fresh hops to bring back More Like Bore-O-Phyll as soon as possible. Presented by the Brewers Association, the World Beer Cup has been held biennially since 1996, to celebrate the art and science of brewing by recognizing outstanding achievement. 
 For promotional pictures or hi-res imagery, check our media page. 
 About Call to Arms Brewing Company
Founded in 2015, Call to Arms Brewing Company is located in the Berkeley neighborhood of northwest Denver, Colorado. Blending tradition with innovation, the brewery is a gathering place passionately committed to quality, community, and camaraderie. For more information visit calltoarmsbrewing.com.