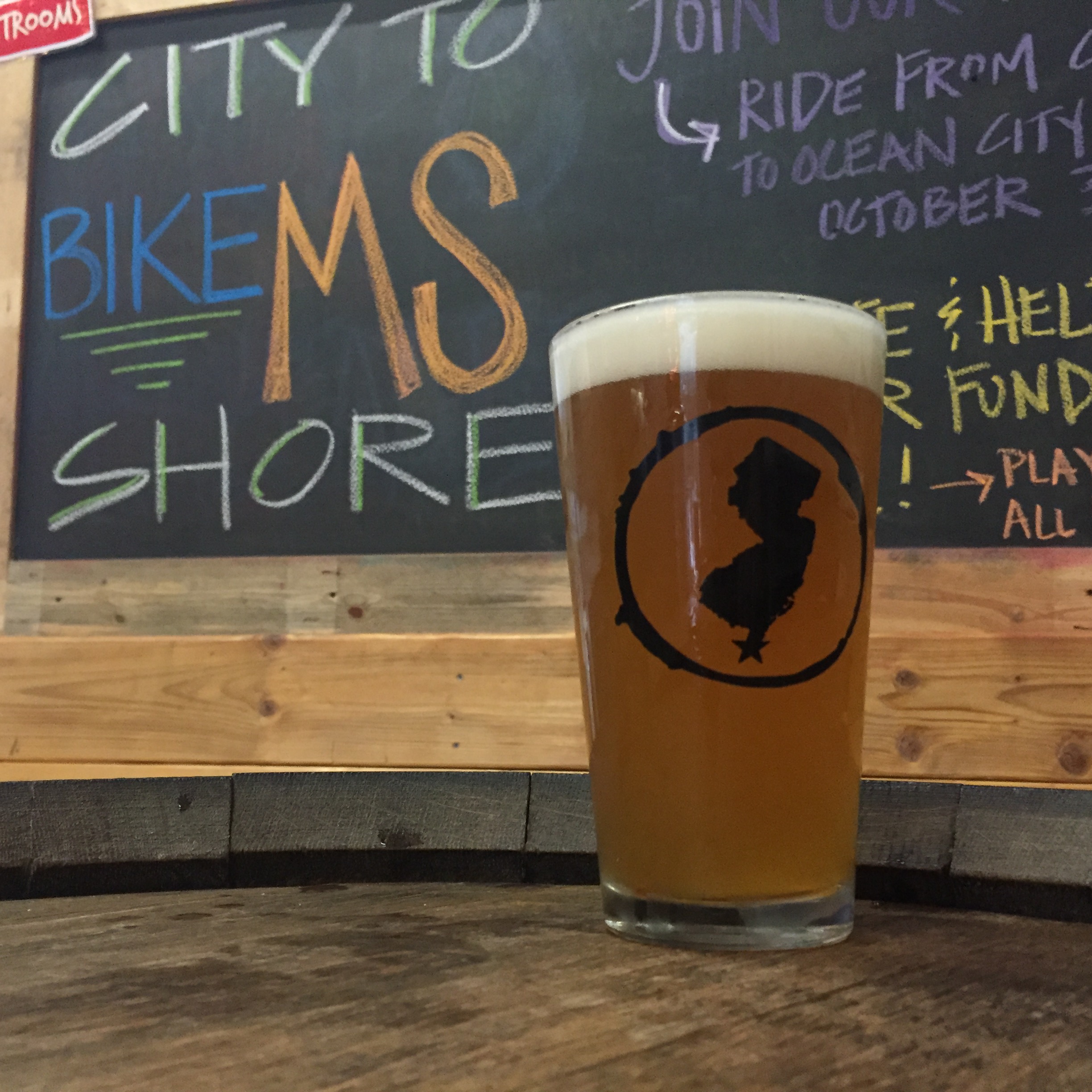 CAPE MAY BREWING COMPANY FIGHTS MS
On October 4, for the fifth year in a row, Cape May Brewing Company's cycling team will participate in 80 miles of the 150-mile City to Shore ride from Cherry Hill to Ocean City which raises funds and awareness for the National Multiple Sclerosis Society. Beginning this Friday, September 25, the brewery's City to Shore beer will be on tap in their tasting room, and a portion of proceeds from this double rye IPA will benefit the cause. "It's never been about efficiencies or bottom lines only," says CMBC President Ryan Krill, whose aunt suffers from MS. "We've always wanted to be a company engaged with the community."
Multiple Sclerosis interrupts the flow of information between brain and body, and attacks the nervous system in an unpredictable way, leading to chronic pain, difficulty walking, or even blindness. Hoping to contribute to a cure, the CMBC team — which is comprised of 20-somethings, 60-somethings and generations between — has raised over $50,000 for the National MS Society to date.
This year, the fundraising goal is $15,000, and the team is 48 percent of the way there. The cyclists are asking for contributions – no amount too small — which can be made by visiting the Cape May Brewing Co page at nationalmssociety.org. Or, donate a dollar to play the ring toss game temporarily installed at CMBC's tasting room.
"After five or six hours of biking, you're definitely tired," says team captain Stephan Briggs. "And yet it's so energizing. For the last few miles, you are speechless, with goosebumps in a way. People are lining the streets with cowbells, cheering and clapping, including people with MS. Many of them are crying and thanking you, but the way I see it, the least I can do as someone not affected is to help those who are."
For more information on this or other CMBC happenings, visit capemaybrewery.com.
###
About Cape May Brewing Company: Once upon a time, twenty-something Ryan Krill earned a six-figure salary working in finance and real estate development in Manhattan, while his college roommate, Chris Henke, designed satellites. During a summer weekend at the Jersey shore, they brewed a batch of beer with Ryan's dad that wasn't half bad. "Should we open a brewery?" Ryan asked, only half-serious. But, by the following year, the three guys had secured a space at Cape May Airport where they concocted a makeshift brew system and honed their beer-making skills. In 2011, they started with one client. Today, there are over 360+ accounts in Jersey and Pennsylvania proudly serving the guys' award-winning recipes. And CMBC's fearless leaders have never looked back.
Contact Info
Company: Cape May Brewing Company
Contact: Alicia Grasso
Email: alicia@capemaybrewery.com