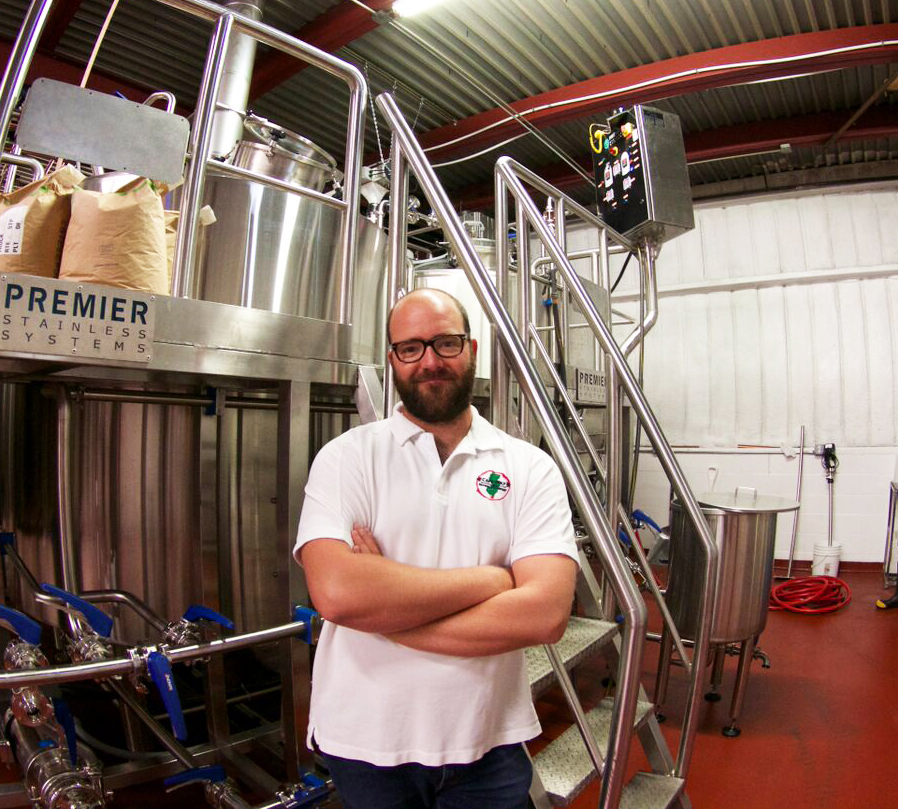 Cape May Brewing Company Sponsors TEDxCapeMay
Cape May, NJ– Beginning at 9:30am on October 18 at Lower Cape May Regional High School, the fourth annual TEDxCapeMay will take place, and Cape May Brewing Company is sponsoring.
This program is an independently-organized off-shoot of the nonprofit TED, a series of inspirational conferences held all over the world in which opinion shapers from every discipline share — in 18 minutes or less — ideas worth spreading.
In 2013, CMBC President Ryan Krill spoke at TEDxCapeMay, and has since served as a member of the program's advisory board. From the beginning, CMBC has been a major sponsor.
"It is our three main, local backers — Congress Hall, Exit Zero Publishing, and Cape May Brewing Company — who really bring together the hosting of this initiative, " says organizer Norris Clark. "Ryan and his whole gang are a huge giveback to the community. This sponsorship is another gift they're giving."
The theme for this year's program is Truth Be Told, and includes what Norris calls a "provocative" lineup. Among the 10 presenters are television host Marc Summers, who will tackle the subject of political correctness in the entertainment industry; former liaison to President Obama Brad Jenkins, who will discuss the power of comedy in saving lives; and renowned forensic psychiatrist Michael Welner, on what it means to be evil.
Following the day will be a reception at Congress Hall that includes an open bar with beer from Cape May Brewery… appropriate for a day of truth-themed programming, since "people are always more truthful after a beer," Norris says. "And you can argue that craft beer is the truest beer."
For more information on the full presenter lineup, how to purchase tickets ($75/person), or how to sponsor a student's attendance ($62 per person), visit the TEDxCapeMay page at TEDx.com.
About Cape May Brewing Company: Once upon a time, twenty-something Ryan Krill earned a six-figure salary working in finance and real estate development in Manhattan, while his college roommate, Chris Henke, designed satellites. During a summer weekend at the Jersey shore, they brewed a batch of beer with Ryan's dad that wasn't half bad. "Should we open a brewery?" Ryan asked, only half-serious. But, by the following year, the three guys had secured a space at Cape May Airport where they concocted a makeshift brew system and honed their beer-making skills. In 2011, they started with one client. Today, there are over 380+ accounts in Jersey and Pennsylvania proudly serving the guys' award-winning recipes. And CMBC's fearless leaders have never looked back.
###
Contact Info
Company: Cape May Brewing Company
Contact: Alicia Grasso
Email: alicia@capemaybrewery.com