Cape May Brewing Company Sponsors TEDx CapeMay
Cape May, NJ— Cape May Brewing Company, as part of their commitment to civic discourse, is pleased to sponsor this year's TEDxCapeMay — New Depths — Sunday, October 15, at the Paul Schmidtchen Theater at Lower Cape Regional High School in Cape May.
Part of their larger dedication to community involvement and responsibility, TEDxCapeMay joins the list of several of CMBC's other distinguished sponsorships, including the Exit Zero Jazz Festival, BikeMS: City to Shore, the Cape May Forum, and the Escape the Cape Triathlon.
"TEDxCapeMay is an important community event in Cape May," says co-owner and CEO of CMBC, Ryan Krill. "Cape May Brewing Company is proud to be part of this event for the fourth year. This year's theme, New Depths, speaks to the uncharted waters that CMBC has pioneered in craft beer. We're thrilled to connect our beer to the larger conversation in Cape May through this intriguing and influential symposium."
An offshoot of the well-known TED talks, TEDx supports independent organizers who want to create a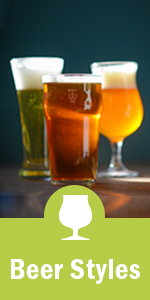 TED-like event in their own community. Committed to the spirit of the mission of TED — "Ideas worth spreading" — TEDx comes to Cape May for the sixth year.
"CMBC is part of the Cape May community experience," says event organizer Norris Clark, "as well as the TEDxCapeMay experience, not only for the 1200 people who have attended the event in person, but thanks to CMBC, over 600,000 people from around the country have seen our talks, including the one given by CMBC owner Ryan Krill."
Krill was a speaker for TEDxCapeMay 2013, and Cape May Brewing Company has been an honored sponsor for the past four years. Headlined by Grammy-winning musician, producer, and humanitarian Wyclef Jean, this year's speakers include experts on addiction recovery, inventing, social activism, emerging immersive technologies, marine biology, conservation biology, and anti-slavery activism.
"CMBC brings "new depths" to the Cape May experience, and to TEDxCapeMay," says Clark. "It's beers worth sharing over ideas worth spreading."
Your ticket includes an open bar lunch reception at the Congress Hall Hotel, where Cape May Brewing Company will be pouring their brews.
For more information or to order tickets, see tedxcapemay.com. For information on Cape May Brewing Company see capemaybrewery.com or call (609) 849-9933.
###
About Cape May Brewing Company:
Once upon a time, 20-something Ryan Krill earned a six-figure salary working in finance and real estate development in Manhattan, while his college roommate, Chris Henke, designed commercial satellites. During a summer weekend at the Jersey shore, they brewed a batch of beer with Ryan's dad. "Should we open a brewery?" Ryan asked, only half-serious. But, by the following year, the three guys had secured a space at Cape May Airport where they concocted a makeshift brew system and honed their beer-making skills. In 2011, they started with one client. Today, there are hundreds of accounts in Jersey and Pennsylvania proudly serving the guys' award-winning recipes. And CMBC's fearless leaders have never looked back.
Contact Info
Company: Cape May Brewing Company
Contact: Alicia Grasso
Email: alicia@capemaybrewery.com