DENVER, CO — Comrade Brewing Company is proud to announce a $8,818.50 donation to the Sierra Nevada Camp Fire Relief Fund to support general community relief efforts for the catastrophic wildfires that roared through Butte County in Northern California on Nov. 8, 2018.
In November, Comrade Brewing joined over 1,400 craft breweries across the United States to brew Resilience IPA with the intent to donate 100 percent of sales to support victims of the Camp Fire.
"We jumped at the opportunity to support Sierra Nevada and their national fundraising campaign after learning about the devastation and thinking of all those affected," explains Comrade Brewing founder, David Lin. "Reception has been tremendous from the Colorado community. There were numerous people, who don't drink beer, that heard about this collaborative effort and came to the brewery to "buy" pints and just donate without taking the beer."
Comrade's iteration of Resilience IPA was tapped at the brewery on December 15 and was available for just over 2 months.
Marks Lanham, Comrade's Brewmaster, stated, "This beer wouldn't have been possible without the logistics from Sierra Nevada Brewing and the generosity of our raw materials suppliers. BSG CraftBrewing, and Yakima Chief Hops donated ingredients and Lightning Labels donated supplies." Comrade also donated yeast and hops for the beer.
Make your donation at: https://www.goldenvalley.bank/Community-Foundation.aspx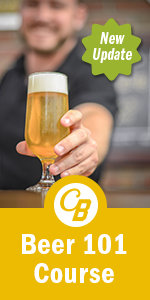 ABOUT COMRADE BREWING
Launched in 2014 by David Lin and Marks Lanham, Comrade Brewing is often noted as one of Denver and Colorado's masters of the India Pale Ale style, home of the flagship Superpower IPA. Comrade also brews the World Beer Cup® winning Yellow Fever Chile Beer, the Koffee Kream Extra Coffee Milk Stout, and the REDCON Irish-Style Red Ale year-round, as well an array of rotating seasonals and collaboration beers with fellow brewing companies. Comrade's trophy case now sports 2014 & 2015 silver medals and a 2018 bronze medal from Great American Beer Festival® and a 2016 World Beer Cup® gold award, among others. Find the brewery online at comradebrewing.com.