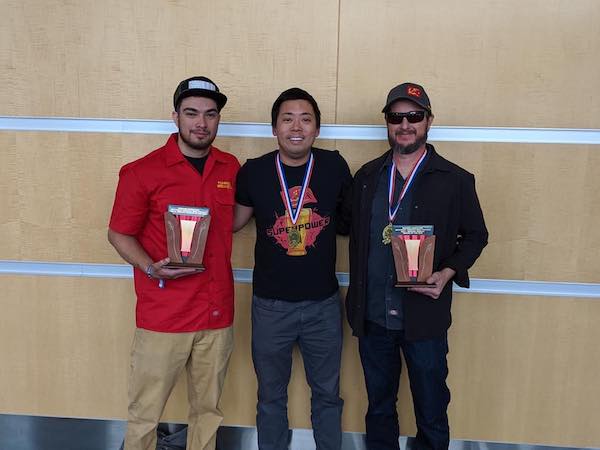 Comrade Brewing Named 2019 Small Brewing Company Of The Year
DENVER, CO— Comrade Brewing was named 2019 Small Brewing Company of the Year by the Brewers Association at the 33rd Great American Beer Festival® awards ceremony at the Colorado Convention Center after receiving gold medals for two of its India Pale Ales. These are the fourth and fifth medals the brewery has won since opening in 2014.
Superpower IPA  was awarded a gold medal in the American-Style Strong Pale Ale category, which had 131 entries. Superpower IPA is an American IPA with loads of Pacific Northwest hops that lend huge pine and grapefruit hop aroma and citrus flavors. Its bitterness is balanced with a crisp, light malt character and is available year-round at the Comrade Brewing tasting room. Just a few days prior, the Denver Westword called it one of the most important beers in Colorado history.
More Dodge Less RAM, a triple-dry hopped sister of Superpower IPA, took gold in the second most-entered category, American-Style India Pale Ale, which had 342 entries. More Dodge Less RAM was the first beer that Comrade brewed after a Dodge Ram plowed into the brewery three years ago.
"We still can't believe it" said Chairman and Founder David Lin. "It's an incredible honor to take home these awards with so many other great breweries and proud of our brewmaster Marks Lanham and brewer Rio Urioste."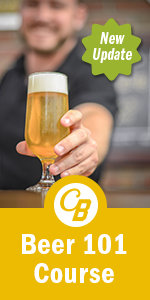 The 2019 GABF® competition winners were selected by an international panel of 322 expert judges from 9,497 entries, received from 2,295 U.S. breweries, plus 113 Pro-Am and 70 Collaboration entries.
For more information about Comrade Brewing or its internationally recognized IPA brewing prowess, contact Emily Hutto at coop@radcraftbeer.com. For more information about the 2019 Great American Beer Festival competition and its winners, visit greatamericanbeerfestival.com.
ABOUT COMRADE BREWING
Launched in 2014 by David Lin and Marks Lanham, Comrade Brewing is often noted as one of Denver and Colorado's masters of the India Pale Ale style, home of the flagship Superpower IPA. Comrade also brews the award-winning Yellow Fever Chile Beer, the Koffee Kream Extra Coffee Milk Stout, and the REDCON Irish-Style Red Ale year-round, as well an array of rotating seasonals and lots of collaboration beers with fellow brewing companies. Comrade's trophy case now sports 5 medals from the Great American Beer Festival® and a 2016 World Beer Cup® gold award, among others. Find the brewery online at comradebrewing.com.
Contact Info
Company: RadCraft
Contact: Emily Hutto
Email: coop@radcraftbeer.com